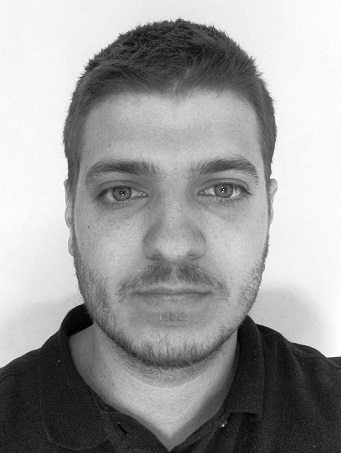 During the final year of my master's degree in Chemistry at the University of Surrey, I found myself questioning whether the world of research was for me. I had just finished a placement year at a research-based laboratory, and as much as I enjoyed it, I found myself questioning whether it was something I wanted to do for the rest of my life. I have always been a sociable person and always loved explaining and discussing my subject. It is this that sparked my interest in teaching. I had always had it in the back of my mind, but I had never had the opportunity to explore it as an option.
How I explored teaching as a career option
During my final year I got involved in some laboratory demonstrations and I really enjoyed it, as I was able to have conversations and explain ideas with students. Having made my decision to try teaching I organised a school experience day through Get into Teaching. The process was very easy, and they were very supportive. The experience day was great and there was no doubt in my mind that teaching is something I had to try. I do not think you can definitively say it is something you want to do until you try it.
The next step was looking for providers in the Surrey area. I found several providers but i2i really stood out to me. The schools in the partnership were all excellent schools and the programme was clearly well designed and geared to producing excellent teachers. I read a number of testimonials and I couldn't be more impressed. Everyone had great things to say and the hands-on school experience really appealed to me. I feel the best way to learn is to be immersed in the school and learn from brilliant practitioners.
Teaching application process with i2i
The application process was simple and within a week I was invited to an interview. The interview was great, and I got to deliver a short 15-minute lesson of my choice to a small group of students. It was daunting at first, but I settled in well and with a bit of luck I had been offered the place at the end of the day. As soon as I was offered the place I accepted straight away as I knew i2i was the place I wanted to train.
What the i2i teacher training course is like
Having now started the course, I am nothing but impressed. The i2i team are brilliant and so organised, making the daunting first few weeks far easier. The programme has been designed so that you are eased into school life progressively which avoids overload and allows you to get to grips with all the pedagogical knowledge.
There is a lot to take in in the first few weeks, but the staff are so supportive and being given a mentor is great. I am currently placed at Weydon School and everyone is so welcoming. Having delivered my first few episodes I know that teaching was the right decision and I look forward to the year ahead with i2i.
How to find out if you would like to be a teacher
I2i are running a schools experience programme which is 1-3 days long. It offers you the chance to observe teaching and pastoral work, and you will have the opportunity to talk to teachers about day-to-day life in a school. Find out more here.