Starting the Employability Award back in January, I had no idea it would become such an important part of my life. As an Employability Award Assistant, I take care of the administration, marketing and development of the Award (and I absolutely love my role!). I went from completing the Award to managing and promoting it within a matter of months… but those months were marked by challenge after challenge.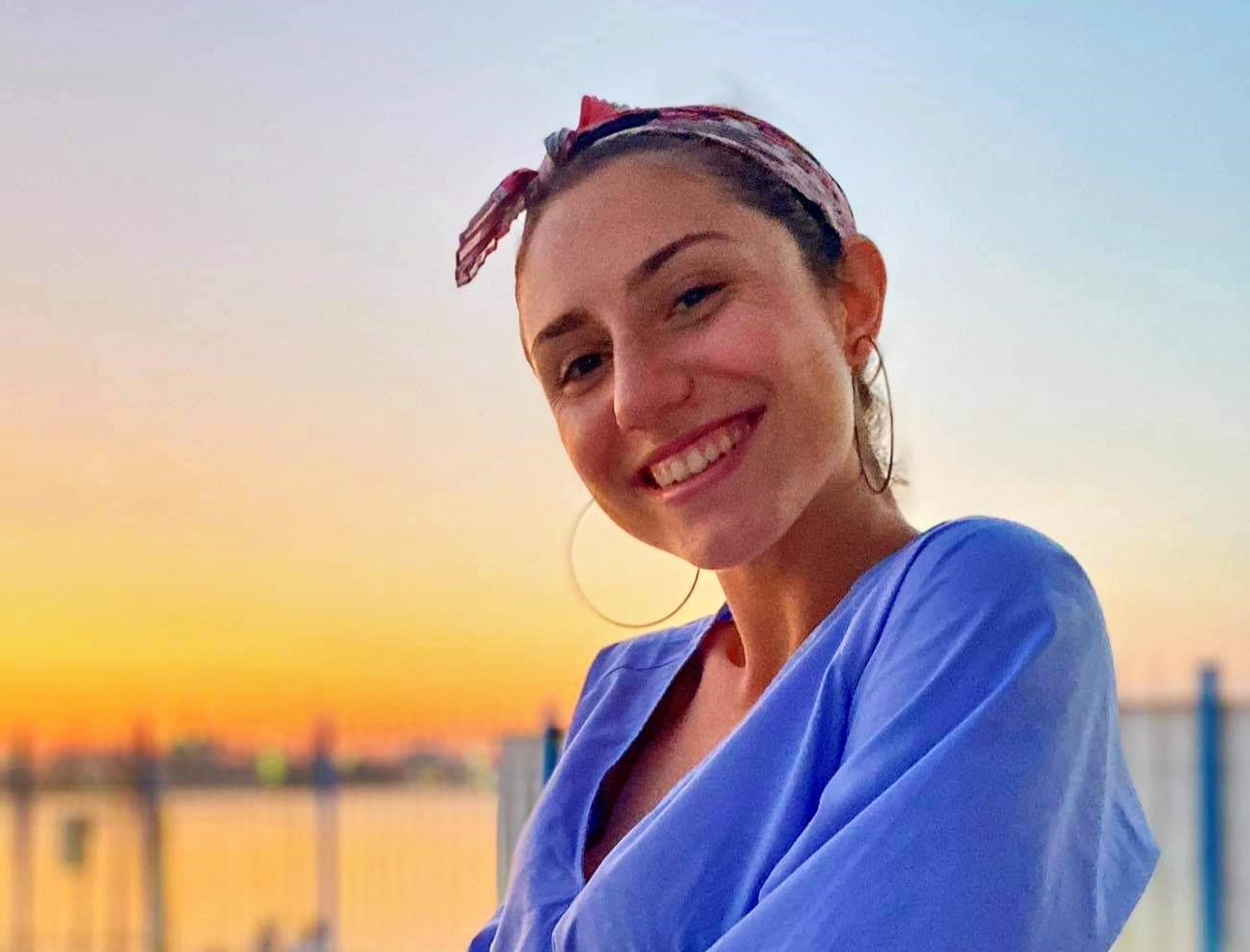 I received my Employability Award certificate and badge at the beginning of March. Later on, I got the chance to participate in a promotional video for it and I made sure to tell my friends that they should complete the Award too. Meanwhile I had begun looking for a placement, but it wasn't my top priority. Once I had the key skills and experiences to build my self-esteem and the digital badge to prove it, I felt ready to start applying for roles more intensely… And just then the Covid-19 pandemic hit the leisure industry like a storm.
My placement search
The number of placement vacancies in my area of studies (hospitality, tourism and events) started to decline rapidly, until at some point it got close to zero. Thankfully the Employability Award taught me that the crucial competencies sought by employers are, in fact, transferrable. This meant that I could apply for roles which weren't directly linked to my course. I expanded my search and included positions in the fields of HR, marketing and administration, as they were less affected by the massive financial losses incurred during the lockdown period.
Fast-forward to the end of August: I am almost completely exhausted and hopeless. I had applied for 20 positions, sent my CV to 50 companies, went through 6 interviews and 2 practical tasks for 4 roles, had 3 placements cancelled and completed 3 online courses to enhance my CV. The numerous appointments with Employability and Careers were very helpful and significantly developed my interview skills – so why was I still struggling to secure a placement?
I decided I was going to fight until the end. After all, I had gained an enormous amount of experience and confidence through this long and painful process of constant search, trial and rejection. My role would eventually come, I knew it!
My placement interviews
I secured myself interviews for two more placement positions, one of which was Employability Award Assistant. As I was already familiar with the Award and its benefits in the context of self-development, I was fascinated by the thought of getting picked for this exact role.
I worked hard to prepare for both interviews ('One last push, Maria, you can do this!'), but I was more drawn to the Employability Award position than to the other one. I genuinely wanted to help other students in their career journeys, because I knew how frustrating, difficult and challenging entering the job market could be.
Eventually . . . placement success!
A few days after my interviews I get an email from the University. I read the title, I hold my breath, I silently prepare for another rejection… And I see a 'Yes'! After 8 long months, I am finally offered a placement role – and it is one that I'm actually passionate about!
As my mum likes to say, 'It was meant to happen this way'. Maybe it was, who knows?
Okay, you got a placement, that's great. But why should I start the Employability Award?
If you're still asking yourself this question, let me tell you something. The Employability Award gets recognized by employers – I was asked about it during 2 of my placement interviews. It's a great asset to have on your resume, just like an online course or an internship.
But that's not the most important reason why you should complete it. It's called an Employability Award for a reason. It opened my eyes to what employers usually seek in a worker, how to leave a good first impression, how to stand out with a well-structured CV, what careers tools and services the University offers.
Student life can be busy and we often fail to pay attention to every opportunity for growth or the current market trends. That's why the Employability Award is so important – it bridges the gap between studies and employability (or at least makes the transition easier). It's like a short survival guide for the 'real world' after graduation.
That sounds useful, I might look it up. Would I be able to fit the Award around my schedule, though?
Most likely yes! You can complete the Award in your spare time and there are no deadlines. Any activities which you've done throughout your studies at Surrey can be used for it too – be it active interests, work, volunteering, seminars and workshops. The bite-sized practical tasks are easy to digest and complete on your phone when you have gaps between lectures, for example.
But if I already have those activities on my CV, why bother again?
Because the structure of the Award encourages you to reflect on them too. 'How did my part-time job contribute to my personal development? Why did I become the VP of that society? What did I learn from the LinkedIn workshop last year?' – those are important questions which you will be able to answer upon completing the Employability Award.
You convinced me! How do I start?
You can access the Employability Award on Surrey Pathfinder. If you want to read more about the Award modules and FAQs, click here.