Looking for a graduate scheme but not sure where to apply?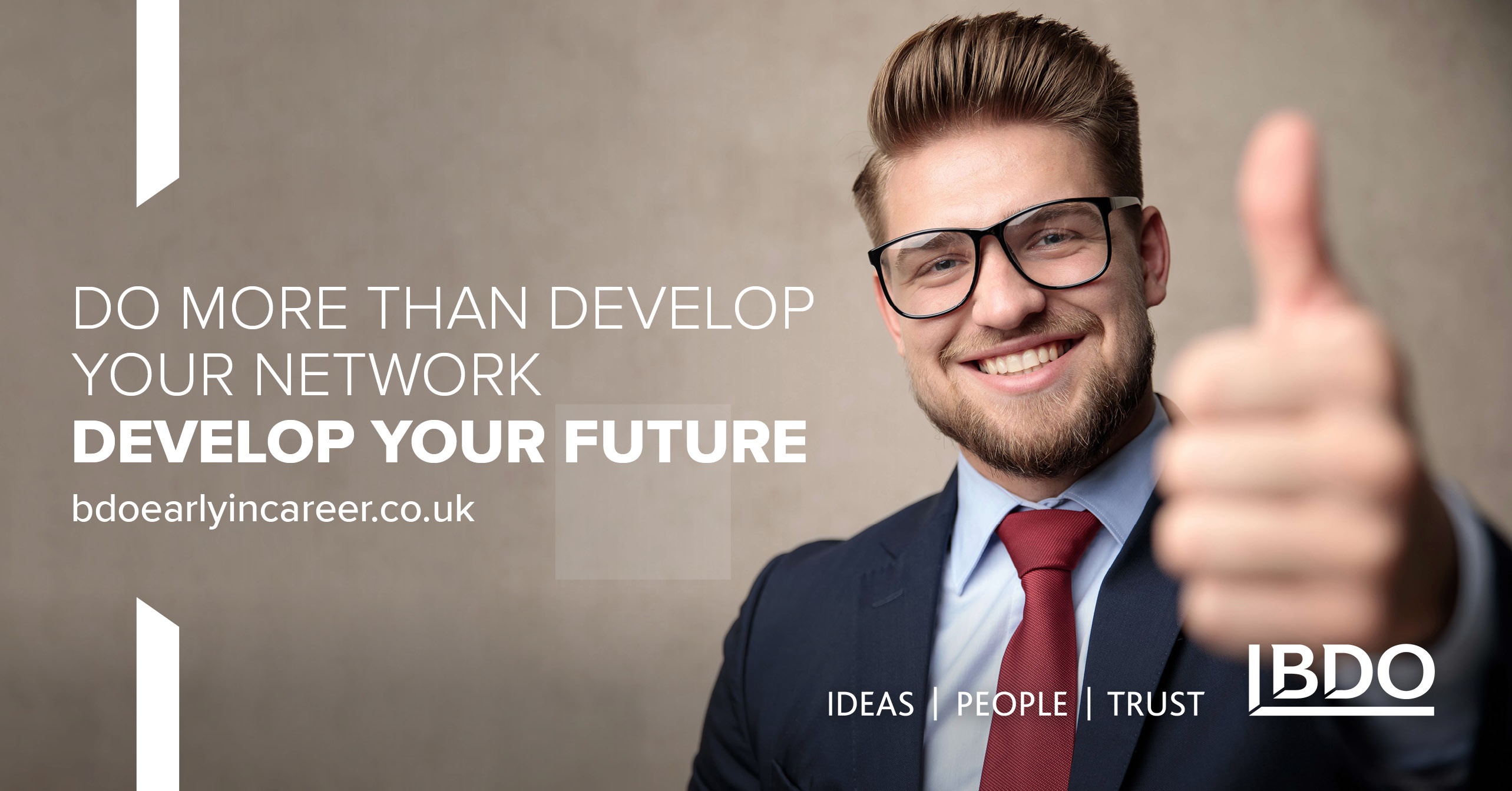 With 17 offices across England and Scotland, BDO recruit a large number of trainees every year. A question we often get, is whether joining our London office would give a better experience than one of our regional offices, such as Guildford or Southampton.
Even though we are all working from home at the moment, the answer as to whether you should apply for a London-based role or one in a regional office, is a complicated one. Before exploring the differences, let's start with what stays the same. All BDO graduates will study towards a qualification and receive the same amount of support from our dedicated development teams. This means that if you study for the ACA in any of our locations, you will still have a buddy, a dedicated Professional Qualifications team and people manager there to help you. Offices also work closely together, which means the quality of work stays the same.
What is different, is the size of teams and offices. Where a corporate tax trainee in Southampton would work with all issues relating to their clients, a London-based trainee would specialise further by joining a sub-team such as Mergers and Acquisitions Tax or Transfer Pricing. You are also likely to be part of a larger cohort in a larger office, not to mention that day-to-day life outside the office will be different.
With that in mind, there are many factors to take into account when choosing a location and it is up to you to decide what suits you best. Either way, our core purpose stays the same – Helping You Succeed.
Still not sure which office is the right one for you? Why not visit our website and see what our trainees think?
Current live vacancies include:
Tax Graduate Programme: https://pathfinder.surrey.ac.uk/leap/jobSearch.html?id=43223&service=Careers+Service
Audit Graduate – Guildford: https://pathfinder.surrey.ac.uk/leap/jobSearch.html?id=45123&service=Careers+Service