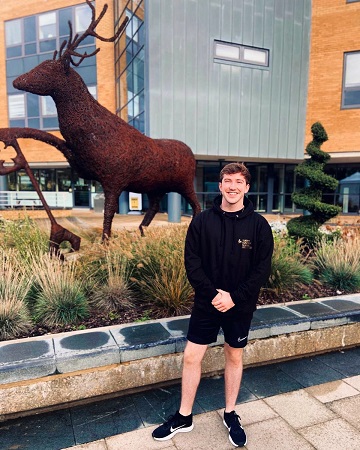 Hey! My name's James Barlow and I'm a BSc Accounting and Finance graduate from Southampton, England. My professional training year (PTY for short!) in 2019/20 was an interesting one for multiple reasons.
I started my search in early November and applied for a few companies including Deloitte, BDO and Rolls Royce. As the months came on an opportunity arose at my current workplace- The University of Surrey Students' Union (USSU).
Being a Community Assistant at the Students' Union
The role is called "Community Assistant" and it's an opportunity only available for University of Surrey PTY students… just as well I am one! Essentially the role is a mixture of events management and marketing. I work within the Community Zone of the USSU to help create and advertise USSU events; particularly in Rubix and The Basement (the USSU's two nightclubs).
"EvEnTs AnD mArKeTiNg ArEnT tO dO wItH aCcOuNtInG oR fInAnCe ThOugH"
… I can hear you mutter inside your heads… well, I worried about this too.
I didn't think the extra financial CV experience would benefit me as much as finding a company who will develop me as both an employee and as a person- to give me transferable skills which I can use for both my CV and life.
Little spoiler; I was right!
A long story short, I was diagnosed with a 7-year-long PTSD by a GP within the first weeks of working my PTY. I struggled at first with the diagnosis and the adjustment to full-time work, but the USSU were extremely supportive of me throughout my 7 weeks of therapy and beyond… helping me to overcome struggles and grow from strength to strength.
Showcasing my creativity
On my first day, my manager told me "this job can be whatever you make of it", in terms of creativity and effort. I was constantly (yet comfortably?) pushed to work outside of my comfort zone, to be confident and create 'moments'.
My creativity is my biggest strength and my management gave me the freedom to show it off, culminating in my greatest achievement to date: the "Rubix Roaring 20's Party".
Organising the Rubix Roaring 20's Party
Using transferable knowledge from both my academia and work, I invented and organised the entire event [a 1920's speakeasie experience]. This included hiring entertainment, ordering décor, networking, financing, event analysis and even hosting the event itself.
In total 305 tickets were bought, with £380 in gross profit raised for charity and over £2000 in sales taken behind the bar. On top of this, the event was widely enjoyed, and I genuinely will never forget it.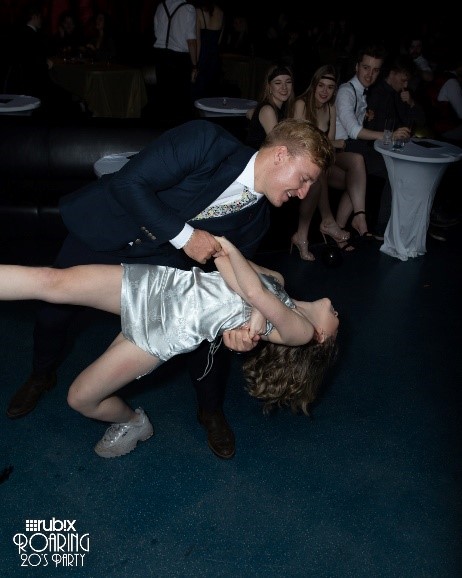 How I have changed and developed through my placement year
Even after a tough start and something called COVID19 causing havoc, I can only say this PTY has changed me for the better in so many ways.
New confidence/happiness, new transferable skills, new experiences, many memories and many friends for life. In the future, I would now like to start-up an events company, alongside a career in business finance.
My PTY truly changed my life.
Here are my tips for placement year
Don't give up. Don't be afraid. Get support. Dream big.
Push yourself and let your PTY change your life too!