LinkedIn is the world's largest professional networking site; connecting industry professionals with each other and supporting those looking for employment in their job search. So having your own active and engaging profile really is one of the most effective and efficient ways of showcasing yourself to the professional world and driving your virtual networking in this new way of working since the pandemic.
We contacted recruiters from companies including Lidl, TeachFirst, Accenture and FDM to find out what they use LinkedIn for, why they believe it is so beneficial for students and their top tips for creating an impression with your LinkedIn profile.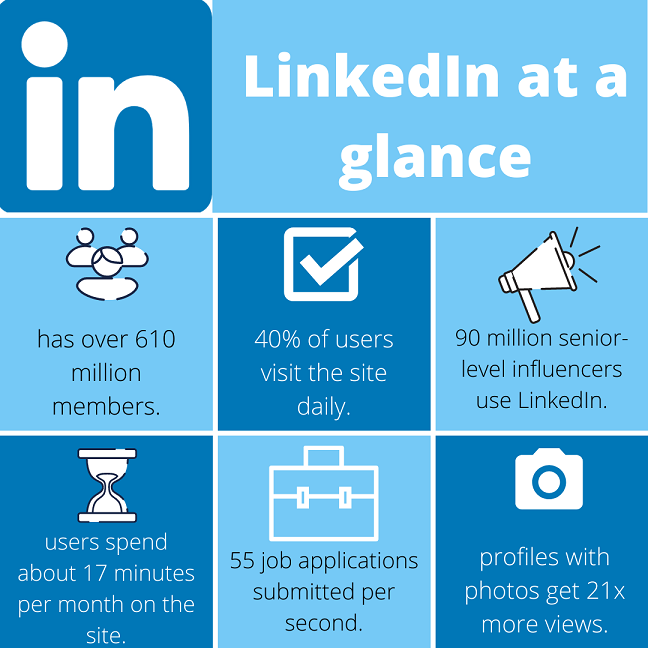 How do Employers use LinkedIn?
Employers use LinkedIn in several ways and to varying degrees. It can be used to help build an employer brand on the platform through to recruiting future talent to join their companies.
Employer Page This gives an insight into the brand of an employer; what it is like to work for the company, who works there currently and what their employees are posting.
Recruiter tool This is a candidate search tool, allowing employers to search for candidates using several criteria, from degree titles, universities attended, through to skills and key words listed on a candidate profile.
'LinkedIn is a great tool to research and contact candidates who we think could be a potential match for our company. Because of this, it is paramount that your LinkedIn profile is well curated and has all the details of your education and work experience for us to review.' – Fabrizia, Recruitment Officer – Head Office, Lidl
Why is LinkedIn important for students?
Kate from TeachFirst said; 'It is such a valuable way to network, connecting with professionals after every experience. It's also the perfect way to have an always updated online CV with all your skills and qualifications. This is something you will build up over time and so it's good to start building your profile and networks now.'
Fabrizia from Lidl highlights; 'LinkedIn is a great tool to start navigating the job market and research your favourite companies. You can also understand the career path of senior people in your industry and see how their career evolved from university to their current role. You can stay up to date with industry news and create meaningful connections with professionals. It is also a great platform for you to showcase your work and build your own personal brand. Finally, LinkedIn has also evolved into a job board through the years and is packed-full of opportunities for you such as graduate jobs and entry level roles!'
Jessica from FDM added; 'LinkedIn can help you clearly showcase all your skills and experience on a global platform; It enables you to build your own personal brand.  It provides the opportunity to turn relationships into opportunities as you get chance to get connected to real employers.'
Donna from Accenture indicated; 'LinkedIn is a great way to show additional industry relevant interests you have that may not be linked to your degree. For example, you could be studying Geography, but have participated in hackathons and have an interest in cyber security'
8 employer tips for your LinkedIn profile
If you have just set up a profile, where do you start to make sure you are standing out to those employers actively using the platform to source top talent?
'Connect with professionals you speak with and if you complete a course/experience with them get them to endorse you' – Kate Weaver, University Recruiter – TeachFirst
Here are the tips from several employers we work closely with;
Include a Profile Picture – Profiles with pictures are shown to have 21 times more views then those without. The picture doesn't need to be from a professional photoshoot, but also shouldn't be a holiday snap! Consider a plain background and good lighting, make sure your face is in the frame; a head and shoulders shot is ideal. Be friendly and smile in the image.


Add your qualifications– Make sure to add in your A-Levels and Degree as well as the institutions you studied at. For some roles, such as teaching, it is also beneficial to add in your GCSE's for English, Maths and Science. Many employers use Degree information as a main filter, if this is a requirement for the role such as within Engineering roles. Also some companies may target specific universities so it's good to ensure this information is included.


Include an engaging 'About' section – This should include why you are on LinkedIn and what you are looking for. Consider this like an elevator pitch – something to pull employers into wanting to find out more about you for their opportunities before they get to your skills and experiences!

You should look to keep this short, a few sentences, and focus on current transferable skills as well as future goals and motivations. This will help employers to understand you and your suitability for any roles they may be considering you for.

'Make sure that the entire profile is spellchecked and that your writing is impeccable. I am often put off a profile if I spot a spelling mistake. '-Fabrizia, Recruitment Officer – Head Office, Lidl


Include all part-time jobs and internships – Put down any part-time work, internships or volunteering that you have done. Also consider adding your society and club memberships. These all highlight transferable skills you have developed as well as demonstrating your proactiveness to find work and opportunities to develop yourself.


Add your skills – Consider the employability skills you are learning on your course, through clubs and societies and any part time work and put these on your profile under skills. Recruiters can then search for you by these skills and key words.

Your connections can recommend and endorse you for these skills which helps to validate them and shows you're an active and engaged member of the LinkedIn community.

If you speak a foreign language, be sure to add this in also with the level of fluency. Many roles or employers using LinkedIn for sourcing top talent may be looking for these skills!


Follow Companies and Join Groups –This will allow their updates such as current news and live job opportunities to show on your newsfeed. Also joining sector or interest groups will connect you with other likeminded individuals and keep you up to date on current news and networking opportunities.

'You are able to gain an insight into how to best prepare for interviews and can keep up to date with the latest trends within your industry.' – Jessica, Graduate Recruitment and University Partnerships Consultant, FDM


Grow your network- It's a great idea to sync your email contacts so LinkedIn can suggest some people for you to connect with. You should also get into the habit of connecting with others after events/conversations to keep your network up to date – you can send a message explaining why you would like to connect.


Share relevant content – Play an active role within the network you have created by sharing or posting relevant content that you find particularly interesting.
LinkedIn week includes a webinar on Using LinkedIn Effectively, LinkedIn checks and Useful highlighted resources on Social Media. It is running from 23-27 November. Find out how to join in here