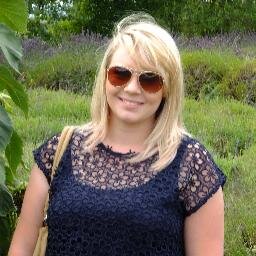 What did you study and when did you graduate?
I studied BSc Chemistry and graduated in 2013. I knew i wanted to do a placement year and get some work experience as part of my course. After my placement and just before I graduated I dropped the lab manager an email to see about any roles. I had a quick interview and the rest (as they say) is history!
What appealed to you about your placement role and company?
We had a lecture on applying for placements and the different company's previous students had been to, one of these was Cadbury (now Mondelez). The role was working for RSSL (Reading Scientific Services limited) who operate food labs and research for their parent company Mondelez. Chocolate and Science seemed like a winning combination in my eyes, so I applied that evening. It also felt like a great opportunity to get some experience working for such a well-known brand and learn a little bit more as to what science is involved in their products.
One of the other opportunities was based in New Zealand, which I didn't apply for at the time, but that's a decision I've regretted every day ever since. A friend on my course went to Vancouver for the year and had the most amazing time. If you have a chance to study abroad for a year, absolutely go for it!!!
What are you job highlights so far?
100% the people I've worked with. Working in a lab is good fun, there's always something going on and people are great at coming together when needed to help each other out. I've painstakingly peeled the chocolate off Turkish Delight, separated Toblerone into the different components (chocolate, nougat and nuts), washed far too many Jelly Babies and measured the colour of an unimaginable number of Oreos, but there's never a dull moment.
I worked in the labs for ~5 years and worked on lots of great products which are now available in the shops. One of the biggest we've worked on was Cadbury Dairy Milk (30% reduced sugar), which was really interesting to see how it went from a concept to the bars on the shelf. I've also this year worked on analysing a pharmaceutical product currently being used on COVID-19 patients who are on ventilators, which was an exciting (and a little bit scary) chance to work on such a high-profile project.
I've recently moved more into recruitment/management, which is a nice change. I can apply my knowledge and skills from the lab and the wider business, to talk to students about roles we have available and what things we look for in a person.
How did your time at university help you prepare for your current role/career?
University was a great opportunity to meet and work with lots of different people from different backgrounds, some of whom you may not get on with! It's a great chance to develop these "people skills" which can then be applied in the workplace.
What advice can you give to current students who are looking for placements or graduate opportunities?
Apply for roles which look interesting rather than the ones which will look amazing on your CV. If you get to the interview stage, just be yourself and be prepared. It sounds super cheesy but having now seen it from the other side, it's super obvious.
Find out more about RSSL here.