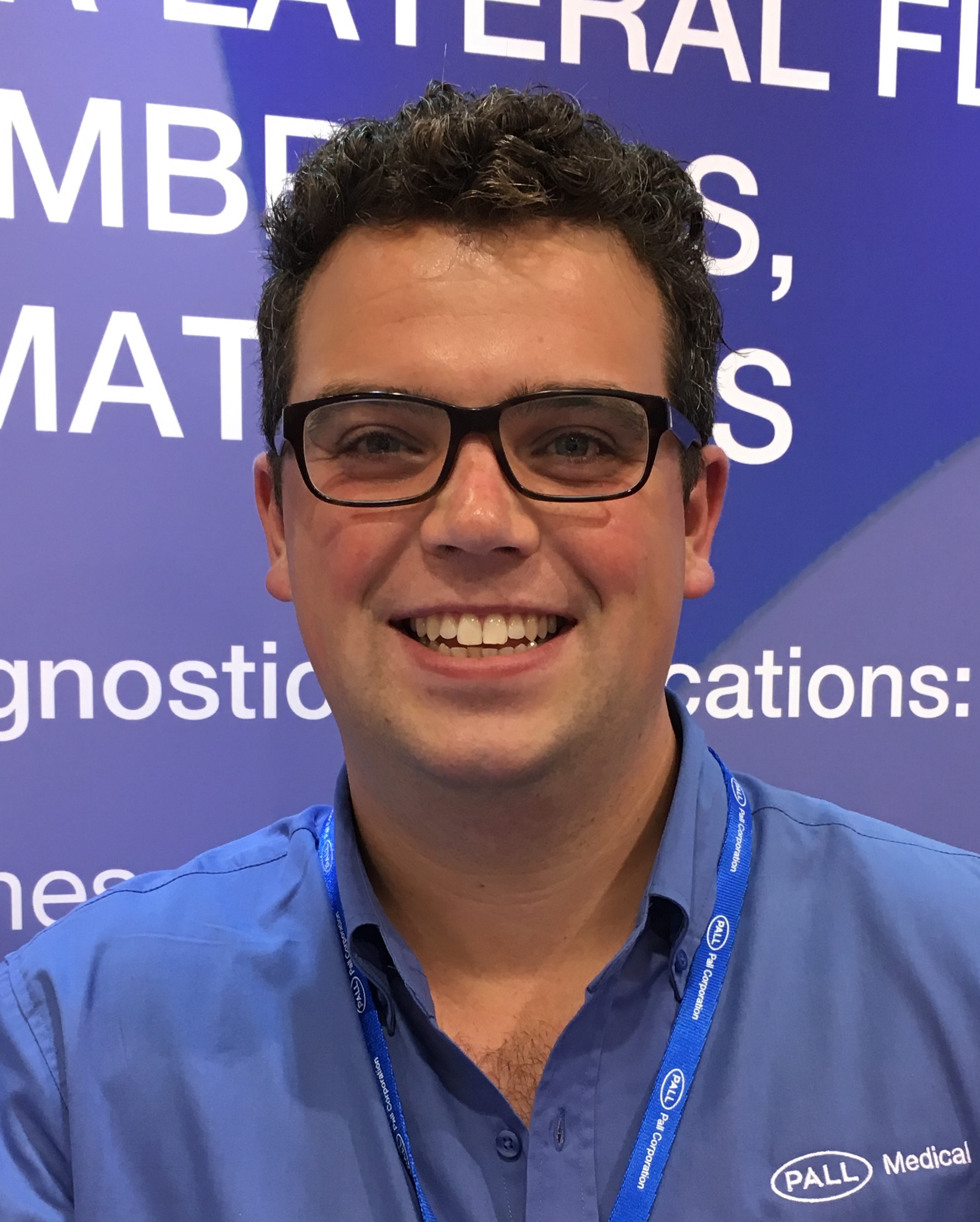 What appealed to you about working for Pall and your current role?
I joined Pall straight after graduating (after also doing my placement year there). Since then, if you include the placement year, I am now in my 5th different role so I will treat this as two different questions.
I started on a graduate scheme where you held a different role every 6 months for two years, so depending how you count it could be as many as 8 roles! Either way my point is that what appealed to me about the company and my current role are not necessarily the same.
What appealed to me about the company initially was their position as an industry leader in filtration and separation technologies, and the opportunity for a placement student position!
I wanted to return to Pall after graduating mainly due to being really impressed with the company culture, the opportunities for development and progression, and being involved with products which make a positive impact on the world around us.
What do you like about your current role at Pall?
My current role as a Portfolio Leader was appealing as it was the next step on the ladder following time spent as a Product Manager. But both these roles appealed to me mainly as they put you in a position to wrap your arms around a product family and develop and then execute on the strategy for the products.
It also puts you at the centre of a cross-functional team, bridging the gap between technical functions, manufacturing, and commercial. I really enjoy the role!
What are your job highlights so far?
I'll try to summarise some highlights from across my different roles since graduating.
• Development opportunities
• Ability to have a real, tangible impact
• Experience across different areas in the organisation
• Global travel
• High visibility to senior leadership
How did your time at university help you prepare for your graduate role?
Aside from the obvious (the content of the course), I think the biggest thing that prepared me for the transition from studying to working was the ability to learn how to learn. Now this may sound a bit odd, but I really believe this has been the most impactful.
When you start working, and as you progress throughout your career you're constantly faced with new challenges and exposed to new and different things. Being confident about your ability to succeed in these environments and adapting to the new challenges is really important.
What advice can you give to current students who are looking for placements or graduate opportunities?
The main advice would be do a placement year if you can. The graduate job market can be really competitive, and once you graduate you'll be up against people who've got real world work experience.
Additionally, your placement year will really help you with your final year of studying and may also help you decide in what direction you'd like your career to begin.
Other than that, spend the time looking for and researching opportunities, make sure your CV is perfect, and be sure you're very prepared for all stages of the interview process. On your CV and during interviews be sure to focus on proven situational experiences, not just your academic record.