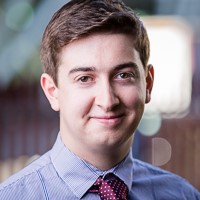 What did you study and when did you graduate?
I studied Computing and Information Technology and Graduated in Summer 2018
What appealed to you about your current role and company?
After graduating from university, I was doing a part time job and then I found FDM. There were so many high-profile clients and I could refresh the knowledge I gained from my degree. It was a great opportunity to join a world-renowned blue-chip company and gain the experience of working within a fast-paced environment. The role suited me as I had been looking to go into a technical support role which I felt I could learn a lot from.
What are you job highlights so far?
– Working within a great team of 6 and being given a high level of responsibility from an early stage. My role involves managing a payments application, so it is my job to make sure it runs smoothly, escalate any issues and work to resolve them.
– Exposure to a wide range of applications and payment flows on a global scale.
– Working on major incidents and engaging with other colleagues throughout the bank to drive them through to resolution.
How did your time at university help you prepare for your graduate role?
University allowed me to gain a good understanding of a wide number of technologies and technical skills, such as Java, C++, Ruby, Linux, Unix, SQL as well as other qualities such as professionalism, attention to detail, time management and various others that are critical to working within a professional technology role.
Did you do a placement year?
Yes, I worked within a Law firm within their IT department on their support desk. It was a fantastic experience and I would argue it was one of the most valuable parts of my time at university. It gave me a fantastic insight into the world of work.
What advice can you give to current students who are looking for placements or graduate opportunities?
Try to find a placement/opportunity that fits in with your interests, but also do not be afraid to try something outside of your comfort zone, as this is where you will learn the most. It is important to be openminded, don't narrow yourself to one particular area. Before FDM, I had never worked in banking before so there has been lots to learn but it's so worth it.