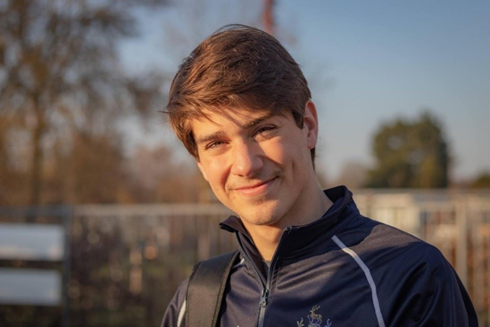 To introduce myself – I'm Joao, an Economics student from the University of Surrey. I did my placement at Defra (Department for Environment, Food and Rural Affairs). My advice is whether you're looking for a year-long industrial placement or a summer placement, you'll need to start applying early. There are lots of students looking for placements and the process can be highly competitive.
For many students, securing a placement is their responsibility, but that doesn't mean help isn't available. If you're studying at Surrey, certain tips will increase your chances of getting the placement you are looking for.
Who to ask at the University about Placements
If you need any help just contact your department's Director of Employability or the dedicated placements team on placements@surrey.ac.uk. You can even attend a drop-in or book a placement session on Surrey Pathfinder to talk things through.
Getting help with the placement application process
The Employability and Careers team will encourage you to be proactive and apply for your industry placement yourself, usually by writing a CV and cover letter. More importantly, your school or department will appoint a Director of Employability who will work with you from the application process through to the completion of your placement. This is an academic member of staff with responsibility for delivering the Professional Training scheme and supporting you at all stages of the journey.
Professional Training coaching scheme
The university also provides a Professional Training coaching scheme, where you can be paired with a student who has recently returned from their placement. That way you will have friendly support from someone who went through the same placement-seeking process and who will help you prepare for the world of work. Find out more about the Placement Coaching Scheme here.
Placement abroad tips
If you would like to do a placement abroad, consider developing your language skills with a Global Graduate Award in languages.
Most importantly, you must be pro-active, so put on some motivational tunes, get pumped and delve straight into looking for a placement.
What should be my first step?
The Employability and Careers team have plenty of experience in the placement application process so make sure you tap into it! You should also take advantage of the many Employer skills sessions that run through the semester. They can give you unique insights into companies, helping you to tailor your applications to the places you want to be. Find the skills sessions here.
Where should I look for a placement?
When looking for a placement, the main thing is to keep an open mind. You might have your heart set on working for a particular company, but it's equally important to land the right role; look at what you'll be doing, not just the company. Apply for placements that you're interested in; conveying that interest and enthusiasm in your application will make it stand out.
So where should you look for a placement? The most commonly used resource is the placement opportunity listings on Surrey Pathfinder, where the Placements Team promote thousands of opportunities each year.
Can I source my own placement?
You have the option to look further afield and self-source your placement, subject to approval, if the company you have in mind is not on Surrey Pathfinder. You could draw up a long list of companies that you want to work for, with a mixture of large, medium-sized and small companies to apply to.
Check to see whether these companies offer placements through their websites. If not, there's no harm in asking if they might be potentially interested in taking you on. If you go down the speculative application route, send them your CV and a covering letter, expressing why you want to work for their company and what you can offer them. Utilise any connections you may have as well, i.e. family, friends, acquaintances or previous companies that you've done work for. Find tips for speculative applications here.
Perfecting those applications…
You should approach your placement applications as if you're applying for a graduate job. It's worth spending more time on fewer applications and tailoring them to individual companies, rather than churning out generic applications for hundreds of placements.
Yes, it can be very time consuming, but it'll be worth it when you find the right placement. Take the time to suss out what you want to gain from your placement and examine your current skills and experience. Work out what employers are looking for from applicants, and how you can fit the bill. Most will specify in their placement advertisement, but other qualities they might be looking for is students who can work independently and have excellent problem-solving skills.
You'll need to demonstrate a good understanding of their organisation and the industry, so make sure you do your research. The golden rule is to tailor your application for every company and make sure you back up your assertions (e.g. "I'm a great problem solver") with evidence of how you've applied this in the past. Check out the Effective CV and Cover letters leaflet here or pick up a copy in MySurrey Hive.
All in all, be prepared to apply to many companies and expect only a few responses and interview offers. Don't be afraid to ask for feedback when your application is unsuccessful. Many companies won't give feedback at the application stage, but many will if you reach the interview stage. This can help you find out where you're going wrong. Above all, don't let rejection get you down. It's competitive to get a placement and the key thing is to stay motivated and keep applying. Doing a placement is well worth the effort.