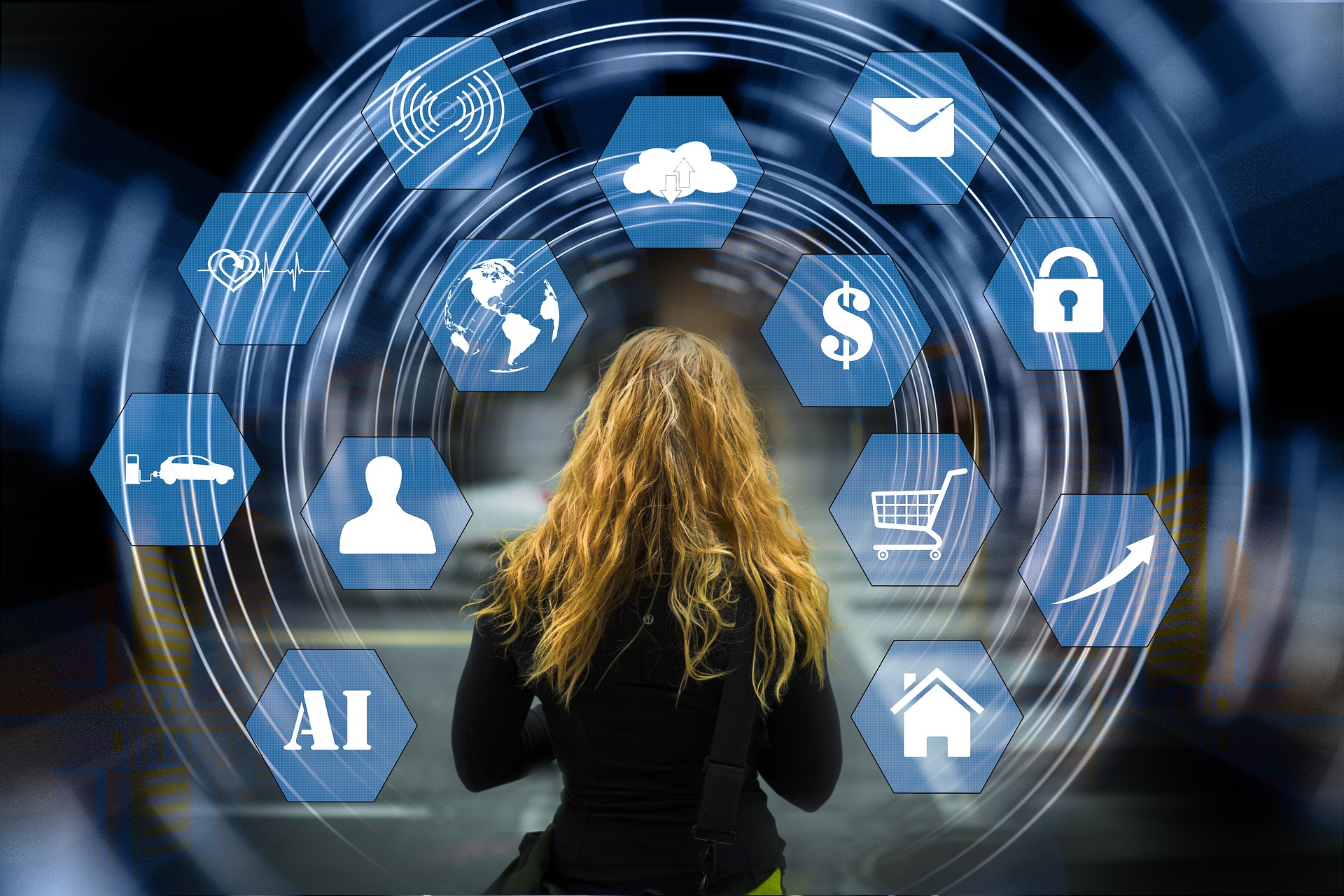 There is a range of technical and non-technical roles available in tech. The sector experienced growth in the last few years as technology helped us communicate, helped businesses promote their products and services, and provided solutions to various pandemic-related issues. As companies emphasise meeting challenges with technology, the skills required to work in tech are in high demand.
This blog explores how you can improve your commercial awareness before you apply, and what the industry is doing to encourage more women into the sector. You can also find out about initiatives and events that will help you gain more insight into working in tech.
Non-technical roles in the sector
Around 37% of employees in the digital economy work in non-digital roles. There are also lots of jobs that demand a broad range of skills including communication, teamworking, creative and critical thinking skills.
If you have a keen interest in technology, and a non-technical degree; consulting, marketing, legal, compliance or sales could be a good way to bring your interests and your education together. You can also consider a graduate role in finance or human resources. So, this exciting and innovative industry is one you should strongly consider.
Technical roles
If you are studying for a STEM degree, there are a vast range of technical jobs within this growing sector that you can consider. These include App developer, Cyber security analyst, Data analyst, IT Consultant, Network Engineer and Software Engineer. Check out Prospects full list of jobs in technology.
What you need to know to get a job in the tech sector
Commercial awareness and an enthusiasm for tech is important. Whether you have studied an IT-related subject or not, you will need to demonstrate to employers your interest in technology. Research is key here – what is new in tech? Who are the company's competitors? What are the issues the industry faces? Candidates who are commercially aware show they have a deep understanding of the industry and the market in which it operates. Commercial Awareness is one of the keys to a successful job application.
Is the tech industry open to more women applying?
Employers are actively encouraging more women to apply to the industry, and have put together some initiatives to stimulate interest in working in tech. There are lots of events and schemes to encourage more women to explore technology as a career area. Make sure you take advantage of these when you see them.
1. Stem Aspire – DELL Technologies mentoring programme
STEM Aspire is a 12-month mentoring programme is open to University of Surrey Female or who identify as female students currently studying a STEM subject in Year 2, 3 or final year. Students are paired with senior Dell Technologies staff members in addition to offering bespoke employability events.
Email UK_STEMAspire@dell.com if you are interested. Dell will email you the application link. Applications close 31 October but we encourage you to apply early.
2. Women in Tech panel event
Online event | University of Surrey | Thurs 27 Oct 6-7pm
We are delighted to be joined by five women from some of the biggest names in Graduate Recruitment. The panellists are from IBM, Dell, Electronic Arts and HSBC and they want to encourage more women to explore opportunities in this industry. The event will be a virtual Q&A with the panellists.
3. How to get a technology internship at Accenture
Accenture has designed an event to support students with their applications to apply for their technology placements. They will demystify the process and ensure students are able to be supported at each stage of the process. The event will give insights to the first stage of the application process. Successful students will then be invited to join an event focused on Assessment centres. Please note this opportunity is available to international students.
Thursday 3 November | 4.30-5.30pm. Register for your place here,
How to explore Tech careers
If you would like to explore more careers in tech you can take advantage of insight experiences through our Careers Events series, Check the Insight Events advertised on Surrey Pathfinder, and research through reading online publications like Gradcracker, TargetJobs and Prospects.
Sources