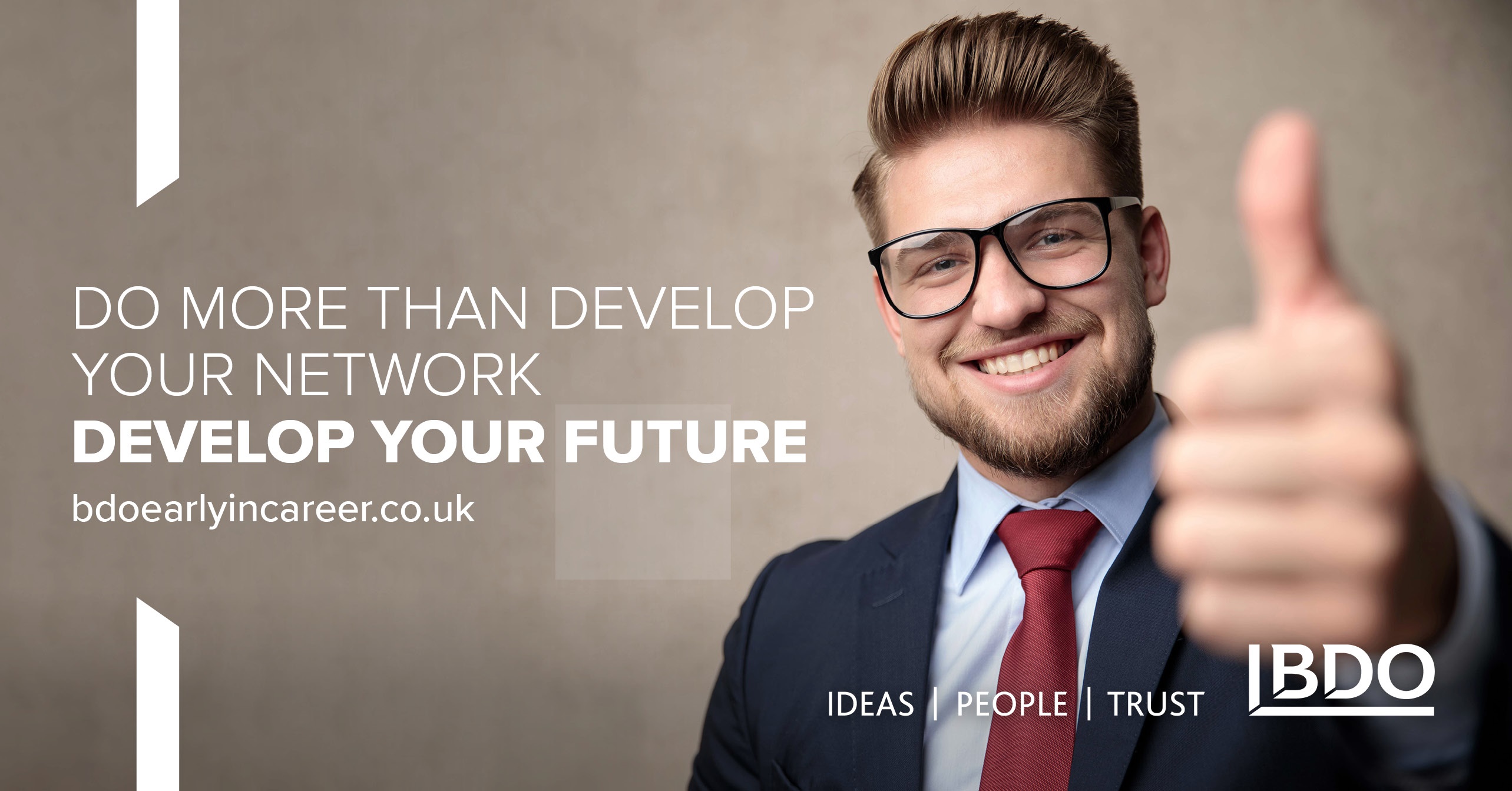 We're one of the UK's largest accountancy and business advisory firms. We provide essential financial services – from Audit and Tax Consultancy to Risk Management and Corporate Finance – that help businesses up and down the country succeed. Our people play a vital role in powering the UK economy.
While we're a large organisation – employing 6000 people in 17 locations across the UK – our clients come in all shapes and sizes, from entrepreneurial scale-ups to multinational groups. That means everyone here has varied and interesting work to do. It means there's always a different challenge and something new to learn. And it means you'll gain more experience, get more exposure, and enjoy more opportunities here than you might elsewhere.
Above all, we're a people-powered business. We believe in sharing knowledge and ideas and overcoming obstacles together. We respect and value difference, fostering a friendly, inclusive culture where you can speak openly and be heard. You can be yourself around us – and you can bring your sense of humour to work.
Everyone's different, so at BDO there's no one-size-fits-all approach to working. Our Agile Working framework allows you to work in ways, at times and in places that enable you to be productive, which helps you enjoy a better, healthier work-life balance.
At BDO, we help our clients succeed and we help one another succeed. We'll celebrate your strengths, recognise your contributions, and give you the support you need to develop your potential and achieve your career ambitions.
BDO are now hiring!
Apply early to avoid disappointment. Have a look on their career portal for more openings.