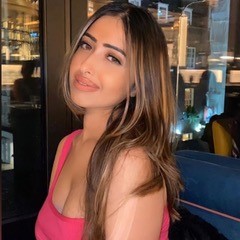 Hi, I'm Archana and I graduated in Law from Surrey in July 2021. I now work in Residential Property at Taylor Rose MW Solicitors and am also a part time student studying my Solicitors Qualifying Exam.
I decided to undertake a legal placement after the completion of second year in University. Most of my law friends could not wait to enjoy their summer but summer was the opportunity for me to grasp 'real life' work experience.
What to expect on a Legal Work Placement Scheme
The question is what is it like working in a law firm? Are you just scanning 300 pages of court bundles? As much as it can be physically draining catching the early morning training at 7:30am with your Pret-A-Manger latte, you have the opportunity to do real legal work and understand the flavour of working in a law firm.
During my placement, I had the opportunity to draft Divorce Petitions to court and draft legal letters to clients. This made me gain insight of what it was potentially like to be a lawyer. It helped me gain a better understanding of my career possibilities and increased my legal skills and knowledge.
It can help you decide whether you want to be a lawyer as you may even feel like law is not what you want to do after your legal placement. The year is useful to not only find out what you like, you can also find out what you don't like which can be just as useful!
What I did on my legal placement
I worked as a paralegal and my day was a draining 9.00 am start till 5.30pm finish! My day-to-day task often included creating briefs to counsel, bill clients, writing up cheques for court or barristers' fees.
My most exciting experience was taking notes in a conference meeting with barristers in a Variation of Consent order case. The solicitor I was assigned to gave daily lists to complete, which would consist of chasing clients for an updates on their file. I had to call the court for updates on the client matters, for example if we had a final hearing approaching I would have to chase the court for the date of the hearing. Another task would be to draft a Form A document which is used to start a financial claim in divorce or civil partnership proceedings.
What makes placement exciting is every day is something different and you do not what to expect each day!
Did I gain fundamental experience?
YES! By far, the biggest advantage of doing a legal placement is gaining the fundamental experience. When I graduated from University of Surrey, I had two offers from top law firms. I graduated on Friday and I started working on Monday in Residential Property. This was definitely one of my biggest achievement as Surrey Alumni.
Placements students are more employable
Your CV stands out! Remember the competition is fierce. So for you to obtain a 12-month legal industry experience makes you a shining diamond in application season.
Is Placement for you?
Only you know the answer! So make sure you apply and have an eye on the deadlines!