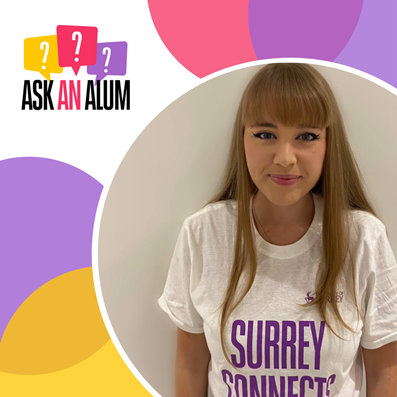 Hey guys! My name's Laura. I'm a final-year English Literature with Creative Writing student, who's just come back from my placement as a Digital and Social Marketeer for LT Harper. Today, I wanted to talk about the value of networking and why it's important for your career!
What is Networking?
When I talk to other students about networking, I'm often met with the same question: What is it?
In a nutshell, networking is making or meeting professional contacts and creating a mutually beneficial relationship. These can be tailored to your needs and are usually based on sharing career information, industry insights, tips, tricks and hacks. Sometimes, it can be just having a chat!
Worried that the process is too formal for you? Don't be! It can be formal or informal, and it can take many different forms. It could be giving or getting business cards at events, talking to people in the workplace from different teams, making use of contacts you, your friends or family have, or using LinkedIn! Employ whichever method suits you best.
Why Should I Be Networking?
"It's not what you know, it's who you know." This well-worn saying is very true. Networking is one of the best and easiest ways you can boost your career. It can help you by:
Having trusted, professional contacts you can lean on in times of hardship and celebration. Whether it's them assisting you in your job search or celebrating your promotion, both are equally important in your career journey!
Having a foot in the door at companies you'd love to work for, getting insights into their interview processes and company culture.
Having contacts who can help you get ahead of the game by referring you or alerting you to jobs before they go live to the public.
Providing contacts who could write you a reference in the future.
Having the opportunity to meet new, ambitious and like-minded people.
Exposing you to people who can teach you new sets of skills, policies, procedures and environments that can further your journey to becoming a seasoned professional.
How Can SurreyConnects Help?
Launched in March 2021, SurreyConnects is a fantastic networking and mentoring platform run by Surrey's alumni team. In just one year, it's grown to nearly 3,000 people! There's a huge database of Surrey alumni who've volunteered to speak to you in almost every industry you can imagine. You can have either a formal or informal connection, chat over instant message or video call. It depends on what suits you and your mentor – the choice is yours!
It's exclusive to Surrey. This means everyone on the platform is either a Surrey student or graduate who's willing to help other people out. It's a great opportunity to talk to someone who's been where you are now and can give you specific and tailored advice.
How Do I Sign Up?
Signing up to SurreyConnects is easy! Click here to create your profile and sign up using either your LinkedIn account or personal email. You'll be asked for basic information about yourself to help. If you want, the SurreyConnects team can match you with alumni who best suit your needs, interests and career goals. You'll receive an email when you have full access.
Once approved, you'll receive a welcome message from the SurreyConnects team with suggestions of who you can speak to, depending on your profile. The team encourages you to enable 'seeking mentoring' on your profile so you can receive great mentor suggestions!
For further guidance, you can now also book a virtual 1:1 chat with the SurreyConnects team.
What are you waiting for?! Sign up today for free!