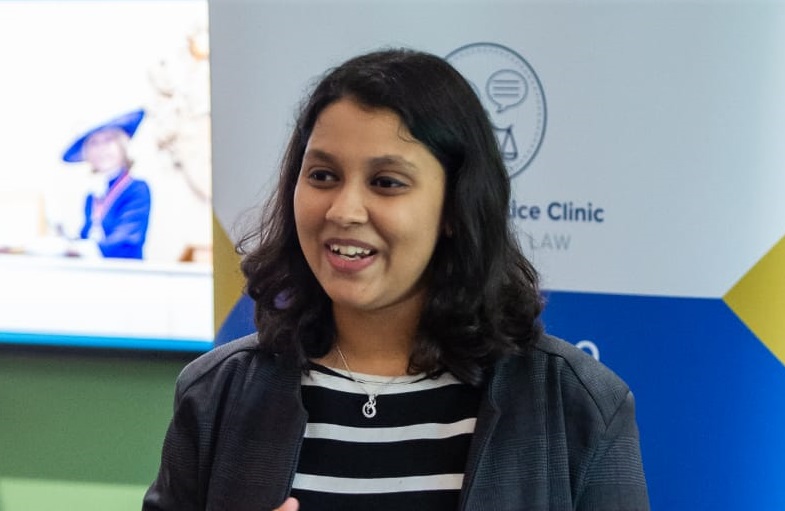 Why did you choose to do a Professional Training Year?
I had a relatively unimpressive CV prior, with no work experience (fulltime or part-time) or internships and only a limited amount of volunteering experience. I knew that if I was to walk out of the Law School with a stand-out CV, I had to use the Professional Training Year (PTY) to amass as much experience as I could.
I was also advised by professionals within my career pathway, that I should gain experience in NGOs (non-governmental organisation) and charities, to better my prospects. The PTY year was my chance to check both boxes, while also understanding the work environment and the kind of organisational structure I was suited to working in.
How did you find the application process?
The honest answer – rewarding but tiring.
I did not follow the conventional legal applications route (I was not looking for domestic legal placements at all), which was a new experience, not only for me, but for the Placements team as well.
There was a lot of anxiety about navigating these new waters and a lot of rejections down the pipeline. However, behind the 100+ rejections were a 100+ opportunities for me to make my CV and cover letter better at every stage. So, there's a silver-lining as well.
What type of work did you get to do on your placement?
I did three placements during the year, so I was able to cover a full spectrum of tasks including administration, event management, social media, communication, political and legal research, research and legal drafting.
What do you think you gained from the experience?
This list could be endless but to narrow it down – the opportunity to walk out with a unique CV, a diverse network, and the understanding of how different non-profit organisations function and the organisational structure I would prefer working in, in the future.
What advice do you have for future placement students?
DO IT!
D – Discover your interests and find organisations relevant to them to understand whether your interests really lie in the area.
O – Optimise your opportunity. This is your chance to secure a graduate job, or at least to understand that this is not the path for you and start exploring your other interests.
I – Identify your strengths and weaknesses. This is your chance to analyse your strengths and overcome any weaknesses such that when you walk into that graduate job interview, you are ready.
T – Talk to everyone you meet about your prospects and interests. When in need, people are more reliable than even your degree!
! – Enjoy it. You will never get another opportunity when a team will back you when something is amiss at work. During PTY you do. Appreciate and enjoy it!