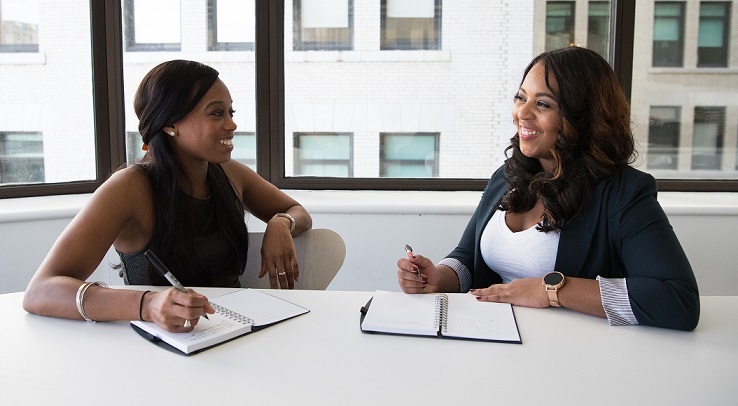 Graduate schemes are paid structured training programmes offered by many large employers, usually lasting around two years (between a year and up to three years or more).
It's the defined time frame and structure that distinguishes a graduate scheme or programme from the wider class of 'graduate job', which is the general term for entry-level roles that require people with a degree qualification.
The scheme may be focused on a specific job role or split into time-specific placements, and this could involve working across various business functions, teams and possibly locations – so a large degree of flexibility is required.
Training in career areas such as engineering, accountancy, human resources, law, construction, management and property is often accredited by a relevant professional association.
Are they very competitive?
Schemes are generally oversubscribed each year, with places limited – especially those offered by high profile companies in major industries.
When do graduate schemes open?
The majority of training schemes have application deadlines between October and December for programmes starting the following September/October. You need to do your employer research and be ready to apply early during the first term of your final year. That said, an increasing number of employers have 'ongoing' or 'open' recruitment processes meaning that, in principle, they take applications year round.
Despite this seeming flexibility, you are still advised to apply early. While these recruiters don't give a hard and fast deadline, they may make offers from the start of the application period and they may close their scheme once they have filled all their vacancies. Some employers do give a specific closing date, but also state that they will close their recruiting process as soon as they have filled their spaces.
What is the graduate scheme application process?
To gain a place on a graduate scheme, you'll first have to make it through the extensive and typically lengthy screening processes used to select graduates.
For recruitment success, make sure you're clued-up on the applications and interview methods used by employers. Most large graduate employers use online application systems to sift prospective candidates, including numerical or reasoning tests. If your initial application is successful, you may be asked to undertake a telephone or video interview and subsequently be invited to an assessment centre and/or face-to-face interview, which can be either in person or conducted remotely.
You can usually find details of the application process on the employer's website. Many recruiters also use social media to share helpful and informal advice with candidates about all stages of the selection process.
Will I be offered a permanent job at the end of the scheme?
It's common for graduates to be offered a permanent role upon completion of the scheme, but this is by no means the case with all employers; you'll need to check the specific programme you're applying for to find out where you'll stand afterwards.
Where can I find graduate schemes?
How can I get support with my applications?
We have lots of online resources to help with the application process on our Careers Journey page. And you can book appointments to help you get your applications ready and prepare you for interviews. Find out more on our website | https://careers.surrey.ac.uk/