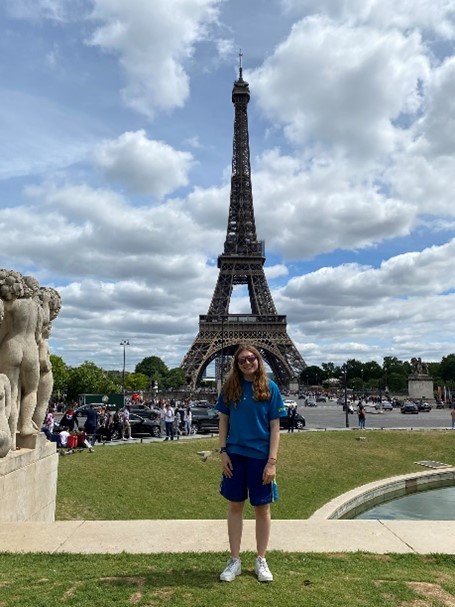 I spent half the year studying in Spain and the other half working as a Tour Leader for PGL, France. Below, I'll describe how I found my placement, as well as the skills and benefits I gained during the process.
How did I look for my placement?
When I came to the open day at Surrey, a student did a talk about her placement year, half of which she spent working for PGL in France. I remember thinking that this sounded like a job I would enjoy.
So, when it came to researching for placements, I headed straight to the PGL website. I found lots of information about the student placements they provide, including the different activity centres you could work at and the job roles.
PGL Application Process
I completed my application through the PGL website and online portal. There were several forms about previous experiences working with children, personal details, and references.
I then did an English phone interview and finally a French one to see which role I was best suited to. There was a short conversation in French and some translation exercises between the two languages (English-French and vice-versa). The company supported me in sorting visas, work permits and travel.
The skills I used to overcame obstacles or difficulties when looking for a six-month placement
I became more confident. This was my first time going through an interview process in either language, so the initial thought of completing this felt very daunting. But the French phone interview was the perfect opportunity to test my language skills under pressure and think on my feet. I can promise you that this was less stressful than it sounds!
Completing multiple documents during the visa process improved my organisational skills and required me to persevere and be patient.
Chasing up applications or emails that were taking a long time to be processed in a polite manner meant that I practised and improved my communication and professionalism skills.
What I gained from doing a 50/50 split placement?
Above all, the 50/50 split gave me a much broader experience, having the chance to apply my languages in very distinct environments. By studying for the first half, I was able to get used to living abroad in a more supportive and educational atmosphere before taking the bigger leap to work for the second half of the year.
Both parts gave me the opportunity to not only improve my languages, but also gain a variety of new skills and experiences to add to my CV. This is something that will set you apart from other students in the future.
Finally, whether I was working or studying, I was able to meet new people from all walks of life. I encountered new cultures, languages, and interests that I would never have experienced without the year abroad.
Advice from Surrey's Placement Team
The 50/50 split placement is open to subject areas including English, Languages, Surrey Business School, Law, Politics, Physics, Sociology and School of Hospitality and Tourism. If you are on any course that includes a placement year you can complete a full year working abroad. For more details contact our placement team on placements@surrey.ac.uk
Find Work and Study Abroad resources on Surrey Pathfinder.