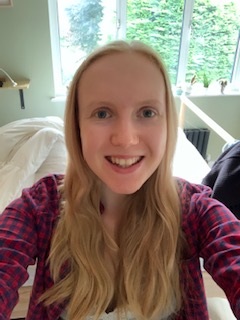 My placement was a little unusual because I moved teams halfway through the year as my manager got a promotion. I started out working in the Complex In Vitro Models department and moved to the Genomic Sciences Imaging team. Both these roles were lab based and focused on developing complex intestinal cancer models using organ-on-chip technology. I mainly worked on independent projects but also helped with several others to gain experience in different fields.
Application process
The application process was intense! All the major international pharmaceutical companies start their recruitment very early and it's true that the early bird catches the worm. Lab based placements are competitive and I had to go through several rounds of online questions and interviews before getting my offer in December. My advice is to start early and do a few a week. Don't leave them all to the last minute as adverts sometimes close before the end date if they have enough applicants.
What I learnt
I loved the freedom I got during my placement. If I could justify the expense during our weekly meetings, my manager almost always let me try new techniques like CRISPR Cas-9 gene editing and cell painting. All the people I worked with were happy to help train me and answer a million questions. I truly felt that my opinions were valued by my team and that my project contributions made a difference.
Aside from all the subject specific skills I gained this year, the biggest lesson I learnt was how to navigate in the corporate world. Teamwork, effective communication and time management are all skills we try and develop at uni but this placement put them to the test.
Extracurriculars
A major reason I decided to do my placement year with a bigger company was all the other benefits a large corporation like GSK offers. GSK had its own dedicated student society that regularly puts on both social and professional events. There were pub quizzes, educational talks and nights out. Something for everyone! This made it easy to makes new friends and connect with other students. I got involved in a monthly podcast run by the Women's Committee that talked about issues women face in the workplace and how these can be tackled.
Looking towards the future
This placement has opened my eyes to the range of careers available in the pharmaceutical industry. It has helped me narrow down my career path and has provided me with the confidence to be ambitious for my future. I highly recommend applying for a placement!
You can find out more about placements at GSK here.