By Christian Turner– Ph.D. candidate and Junior Fellow with the Centre for Britain and Europe.
As Boris Johnson prepares to depart Downing Street after a tumultuous three year period, it is fair to stake stock of Britain's position. Six years on from that fateful EU Referendum, Britain is set to welcome its fourth Prime Minister (and Conservative leader). David Cameron was forced to resign having campaigned so personally to remain – a decision which at the time many felt unnecessary but has increasingly aged well when considering the Brexit fallout. Theresa May enjoyed a honeymoon period where she promised a hard Brexit, only to slowly roll it back after the disastrous 2017 General Election and the realisation of what that would entail. Boris Johnson rode in and after a particularly unstable first five months of his premiership, he managed to achieve an 80 seat majority. His own hubris (to be kind) ultimately brought down his premiership in a way that seemed so unlikely in December 2020 and yet so likely when examining his career. Johnson's place in history is secured for his timing – his delivery of Brexit, coupled with the Covid-19 pandemic, will mean that he will always be brought up as one of Britain's most remembered Prime Ministers.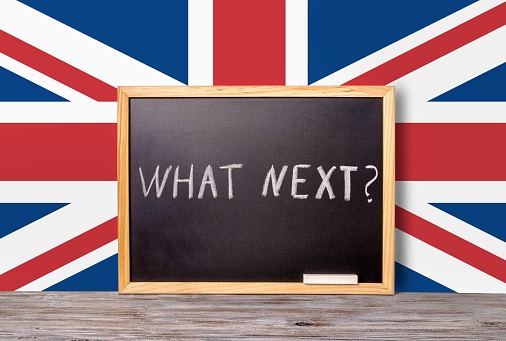 Yet, his legacy in foreign policy may be remembered for its delivery of choices. As Chatham House's Hans Kundnani argues, Johnson showed that post-Brexit, Britain has foreign policy choices outsides of the EU. During his premiership, Britain launched the AUKUS pact with Australia and USA, symbolling its 'tilt' to the Indo-Pacific. Yet, it has shown itself nimble enough to remain committed to the Euro-Atlantic area, providing the highest military contribution to Ukraine in Europe. Its sanctions policy, after a slow start, has arguably moved ahead of the EU's, where it has imposed stricter measures on Russian oil and gas. It has taken a stronger position on China, shoring up its relationship with the US despite medium- and long-term concerns on its influence within Europe. In short, Global Britain has come to be steadily defined in his three-year premiership, moving on from the slogan-ism of Theresa May's leadership where it simply described a post-Brexit state.
The key is how these choices are taken and how scholars will measure these successes. The era of Britain's unilateralism has long since passed and it relies on alliances. It was the post-1945 world that was arguably shaped to British interests through the creation of the International rules-based order, with a United Nations and a Security Council. Post-Iraq, Britain realised it needed strong allies beyond the USA and it created the E3 with France and Germany, using this format to successfully bring about the 2015 Iranian Nuclear Accords. Yet, its informal nature and difficult departure from the EU has not seen this logical format step up. Conversely, especially in the aftermath of the Russian invasion of Ukraine, it has stepped up its hard power prowess by bolstering its commitment to NATO's Eastern flank and providing mutual defensive assurance to Finland and Sweden during its anticipated year-along association to NATO.
It is fair to say that Britain's soft power has taken a hit over Brexit. It has lost its reputation as a reliable partner and in areas such as regulatory prowess, long a world-leader, it will likely struggle to retain the same amount of influence given it can no longer directly shape EU regulation. Its stance on Northern Ireland, from proposing to breach international law in a 'very specific and limited way' to attempting to unilaterally override the Northern Ireland protocol by way of domestic legislation (once again breaching international law) has weakened its reputation at a time when authoritarian states increasingly ignore aspects of the rules-based order that it does not like. Yet, its underlying soft power strengths, such as its diplomatic core and its universities, should prevent too deep of a fall in this regard. Ultimately, it's how Britain uses these two areas affectively as its 'smart' power that will long judge its influence.
The reality is that Britain, like all European states, is in a state of relative, managed decline in relation to its influence on the world stage. Part of this is the multilateral nature of global politics, aided by the increasing emergence of Asian and African powers, but also the slowing of European economic and political reach. Smart power, as coined by Joseph Nye, has come to mean the strategic use of both hard and soft power resources in a manner to achieve foreign policy objectives – it is, to use the words of Teddy Roosevelt, 'speak softly and carry a big stick'. The March 2021 Integrated Review began to point to this increasingly realisation across Whitehall, bringing together the areas of security, defence, development and foreign policy in a joint way; addressing challenges both old and new in a coherent manner.
The issue for Global Britain thus far is that it appears unsure on how to place alliances at the core of its smart power approach. Foreign Secretary Liz Truss has spoken of building a 'network of liberty' but it is unclear how this would operate in practice and any tangible progress being made. She has stated that the G7 and NATO are now Britain's core alliances for economic and defence issues respectively, yet it is unclear how she expects this to tie into the developing European objective of European Strategic Autonomy. Even when President Emmanuel Macron recently offered an olive branch to Britain by way of membership of his proposed European Political Community, it was unable to offer a straight answer. Johnson appeared supportive, before backpedalling. Truss lamented the idea, drawing her commitment to the G7 and NATO, before Johnson declared his support once more if it was expanded to Turkey and Northern Africa. In short, Britain seems unable to piece together formal and informal alliances in a way to achieve its post-Brexit British foreign policy. It is one thing to be nimble, another to be unreliable.
The contest to replace Johnson has been notable for the lack of discussion around foreign policy. Liz Truss, currently the favourite win the leadership on 5th September, has managed to achieve the vast backing of the die-hard European Research Group, completing a notable transformation from Remain campaigner to Leave die-hard supporter and deliverer. Part of this reputation has been solidified over recent months by taking an increasingly hard-line with the European Union over the Northern Ireland Protocol, suggesting that hopes of a reset post-Johnson may prove challenging. Sunak, for his part, hasn't been too vocal around this issue although has said that he supports efforts to overturn the Protocol by way of domestic legislation. As such, on the face of it, it is difficult to see either would-be Prime Minster resulting in an immediate reset of UK-EU relations.
Conversely, there may be a hope that a change of Prime Minister, especially with the baggage that Johnson brought as the face of the Vote Leave campaign, may present an opportunity for a UK-EU reset. There is certainly a full in-tray of mutual issues to deal with, from the Ukraine conflict, to increasing energy bills, as well as the threat of impending economic contraction. The presentation of issues that will likely require cooperation may help to bring about a gradual thawing of relations that have struggled since the activation of Article 50. Over time, this may allow for a greater and deeper building of a stable relationship, appreciating the challenges that have largely prevented this from occurring over the last few years.
Ultimately, the above assumes that this is of course a way to measure a successful foreign policy. The overwhelming conclusion of the International Relations community was that Britain should remain in the European Union if it wanted to maximise its influence. It fell out against the overwhelming advice and wisdom of the Government, the diplomatic service and academia. Britain has left one alliance but struggled to find others to replicate its influence and interests. Johnson premiership began Britain down a path – a path of many routes and possibilities, yet many dead-ends too. It is how the next Prime Minister fares as navigator that will begin to see how this is judged.