The Rosemary Pope Award is an annual prize within the School of Health Sciences at the University of Surrey which recognises a PhD thesis that makes a significant and outstanding contribution to the study of healthcare education and practice. Dr Michelle King-Okoye won the award this year because of the originality of her research and her new theoretical understandings and contributions to healthcare practice, policy, and education.
Her thesis examined the experiences of African-Caribbean men who were diagnosed with prostate cancer, as well as their partner's experience, in Trinidad and Tobago. There is an extremely high rate of prostate cancer deaths in Trinidad and Tobago, with men often diagnosed with advanced stages of the disease. Michelle was sponsored by the Government of Trinidad and Tobago to undertake this research and received funding from the Scholarship and Advanced Training Division, to pursue her PhD at Surrey.
Her supervisors said:
"The findings of her PhD has importance for reducing deaths from prostate cancer in the Caribbean by supporting earlier diagnosis for those with symptoms of prostate cancer.  We are therefore delighted that Michelle has been awarded The Rosemary Pope award." –Dr Anne Arber
"Trinidad and Tobago are not alone in seeing late diagnosis in prostate cancer. Men from Black African or Caribbean origin are known to have higher risks for this cancer in contrast to their white counterparts. We can learn a lot from looking at health beliefs identified in Michelle's thesis and in the future she aims to raises awareness of the issues within the Black African and Caribbean community." –Professor Sara Faithfull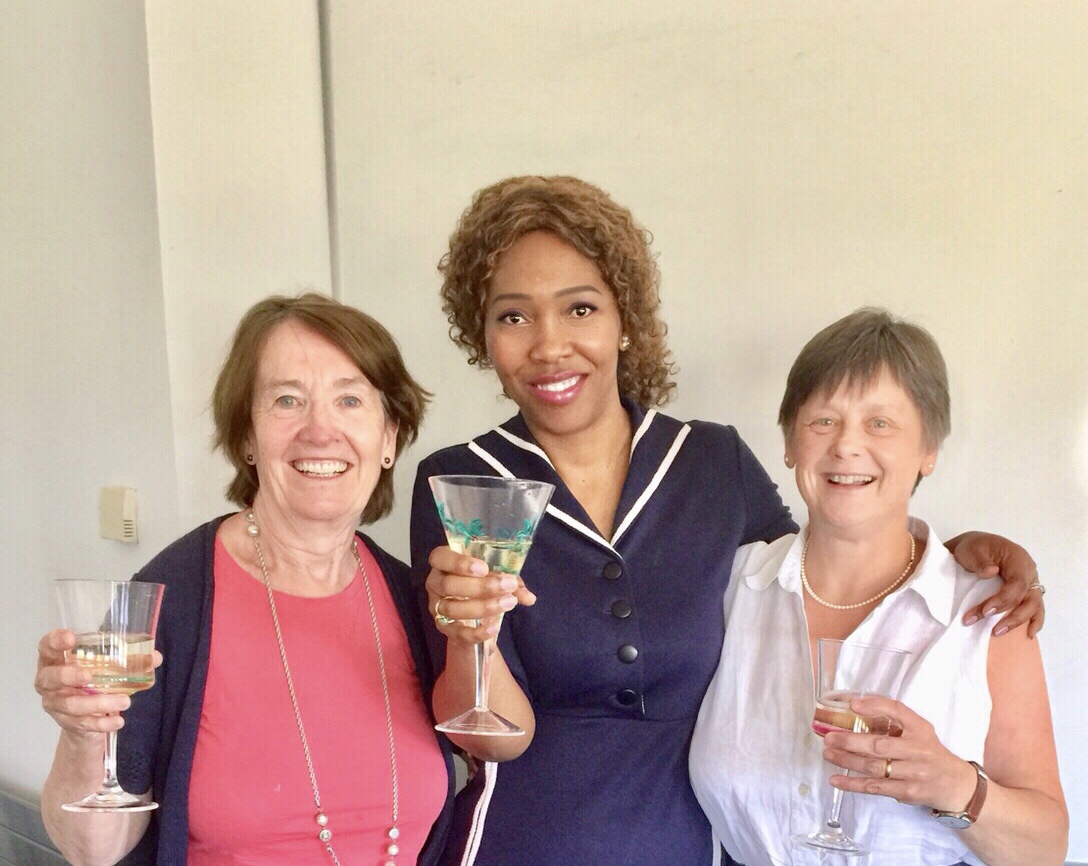 (L to R) Dr Anne Arber, Dr Michelle King-Okoye, Prof Sara Faithfull
Michelle told us that her faith, her family, and support from her supervisors were integral to her PhD success. Michelle also poignantly said that, "Winning this award makes me mindful of my personal PhD journey during which I was pregnant and gave birth to my beautiful son Stevie, whom I will share this award with. I would like to encourage women in particular to know that they can successfully pursue their professional careers whilst embracing motherhood."
Now that she has been awarded her doctorate, Michelle is in the process of disseminating her research findings both locally and internationally. She has recently applied for a Post-Doctoral fellowship and will be conducting further research coming out of her PhD findings.