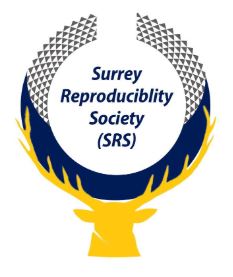 SRS was established in June 2019. It aims to encourage research students from all disciplines to participate in regular meetings to discuss open and reproducible research methods.
Efforts to promote scientific transparency and rigour are made by academics at all stages in their careers. We have been inspired by the work of the UK Reproducibility Network (UKRN) who bring together professionals from all fields to support the learning and use of reproducible and open science methods. Together, they are hoping to change the way research is conducted and as a result strengthen the quality and impact of British science. We have also been inspired by the many initiatives of  postgraduate students and early career researchers at different universities in the UK and beyond. The ReproducibiliTea journal club brings staff and students to discuss cross-disciplinary papers with focus on methodology and quality of research. There is even a great podcast with the same name and all is led by postgraduate students! There are great science clubs, such as the RIOT (reproducible, interpretable, open and transparent) science club at King's College London. Its members demonstrate the skills they learn and apply in their research to make it more transparent, free of bias or more efficient. We are proudly representing the University of Surrey within this great community forming part of a research revolution. We communicate, support and motivate each other, share resources, achievements and ideas via social media and numerous open science events.
As an early career researcher, you may wonder why you should join the movement towards open and reproducible research. The idea of working towards the development of science is very noble in itself, but there are also direct benefits to each researcher engaged in this culture. Individuals planning for an academic career might be pleased to know that the reproducible and open research skills are currently highly sought after in many early career researcher positions. Individuals who are for now, focusing on their own projects hoping that they can finish on time can also benefit from the proposed methods. Many of them emphasise quality and rigour as well as efficiency and productivity over time. Individuals who are not so keen to remain in academia forever, can also practice many transferable skills including project management, programming, critical and statistical thinking.
As a society, we are planning to provide a platform for all enthusiasts of open and reproducible research methods at the University of Surrey. The plan is to: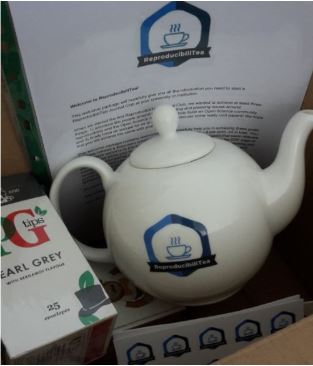 Have our own ReproducibiliTea meetings, and we have even received a starter pack from the UKRN already!
Organise demonstration sessions where members can share their skills and knowledge with others.
Working with the local Open Science Working Group to stay up to date with the news and advancements within the reproducibility world.
Members will receive regular newsletters with information about the papers that will be discussed during the journal club meetings, the planned workshops/demonstrations and any local events and opportunities regarding open and reproducible science.
We will be compiling a list of useful resources for all curious individuals who want to start making their research more open or reproducible.
We will organise a Study Swap Platform, which will allow for easy communication between researchers who can participate in each other's studies.
We are still in the process of making it all happen. You can visit our Open Science Framework Page which is where all our resources will be made available:
You can also be added to the society mailing list by emailing Marta Topor, the society president at m.topor@surrey.ac.uk.
We are a friendly bunch of young researchers, from very diverse disciplines who are passionate about research and science!
Marta Topor (the president) is a Psychology PhD student in the Department of Health
and Medical Sciences.
Roonak Rezvani (the vice-president) is a Machine Learning PhD student in the Centre for Vision, Speech and Signal Processing (CVSSP).
Joanne Kite (the treasurer) is a PhD student in the Department of Microbial Sciences.
Maryam Mirhadizadeh (the social media and marketing officer) is a PhD student in Medical Engineering.
Zhaoying Yu (the design officer) is an undergraduate Psychology placement student in the Department of Health and Medical Sciences.