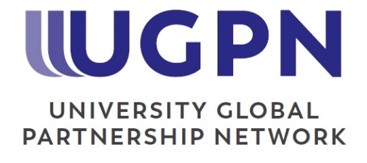 The University Global Partnership Network (UGPN) brings together world-leading universities from four different corners of the globe: North Carolina State University in the US, the University of Sao Paulo in Brazil, the University of Surrey in the UK and the University of Wollongong in Australia, to collaborate in research and education to address issues of global importance.
This year's UGPN Virtual Conference taking place from Monday 22nd – Thursday 25th March from 21:00 GMT, includes plenary talks from leading academics and professional service staff as well as interactive workshops on research themes aligned with the United Nations Sustainable Development Goals (UN SDG's):
Workshop 1: Health and Wellbeing
(Chaired by Distinguished Professor Antoine van Oijen and Associate Professor Judy Mullan, University of Wollongong)
Workshop 2: Industries for the Future
(Chaired by Associate Professor Susanna Guatelli and Senior Professor Geoff Spinks, University of Wollongong)
Workshop 3: Sustainable Planet
(Chaired by Professor Sharon Robinson and Dr Michelle Voyer, University of Wollongong)
Resiliency workshops will provide an opportunity for students and staff to learn more about key areas of HE activity and how these have been approached by universities in different locations across the globe. These include:
Innovations in Remote Learning and Hybrid Education
(Chaired by Professor Osama Khan, Pro-Vice-Chancellor, Education and Professor in Practice, University of Surrey)
Student and Staff Mobility
(Chaired by Brett Lovegrove, Executive Director (Global), University of Wollongong
Mission Continuity in Teaching and Research
(Chaired by Professor Amelia Hadfield, Dean International, Head of Department of Politics, Director of the Centre for Britain and Europe (CBE), University of Surrey)
The UGPN Virtual Conference 2021 is open to all staff and students at the University of Surrey. To register, please visit the UGPN Conference website.