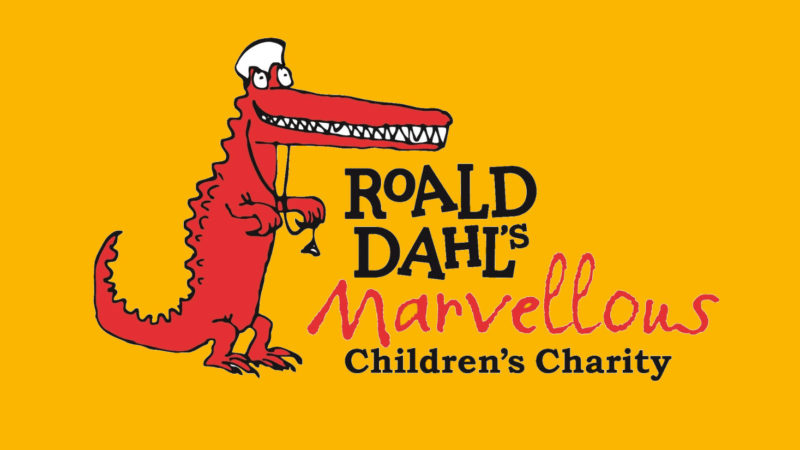 This placement is available through the Locus-UoS Placement Scheme. Opportunities available through this scheme are only open to University of Surrey postgraduate researchers. The aim of the scheme is to fund opportunities for postgraduate researchers to create connections between academia and industry. Further details about the Locus-UoS Project can be found here.
Organisation: Roald Dahl's Marvellous Children's Charity
Role: Health Strategy Researcher
Business Sector: Third Sector, health
No of Employees: 11-50
Website: www.roalddahlcharity.org
Company Overview:
Roald Dahl believed in the importance of children and in helping them overcome life's toughest challenges. He was one of the world's most imaginative and loved storytellers and he left a marvellous legacy – Roald Dahl's Marvellous Children's Charity (Registered Charity No. 1137409). Established in 1991 by Roald Dahl's widow Felicity, shortly after his death, our charity provides specialist nurses and support to seriously ill children living with complex, lifelong, and under-funded conditions. Today, there are 82 Roald Dahl Specialist Nurses caring for over 24,000 seriously ill children across the UK. These nurses are a vital lifeline to the children and their families, supporting them clinically and emotionally.
Key Duties/tasks:
Over the next two financial years (April 2021 to March 2023) we will establish up to seven new Roald Dahl Nurses who specialise in Epilepsy.
The charity's executive team is now considering the focus (=specialism) of future nursing posts to be established beyond April 2023 and would welcome the support of a researcher.
The post graduate researcher will:
Research the current context for five nursing specialisms: Rare diseases / SWAN; Neuromuscular; Mental Health; Non-malignant Haematology (Sickle Cell and Thalassemia); and Transition of care
Identify potential investment gaps in those specialisms
(in partnership with the senior leadership team) identify strategic risks and opportunities for our charity if investing in those specialisms
(in partnership with the senior leadership team) provide clear recommendations to the charity's board of trustees
Knowledge & Skills required:
Knowledge of the healthcare sector in the UK
Interest in developing knowledge on paediatric care, nursing and/or paediatric nursing
Ability to plan and carry out research autonomously
Organisational skills, to plan your workload independently
Interpersonal skills, to develop strong working relationships and trust with a broad range of people
High level of written communication
Flexibility and resilience
Skills post graduate researcher will have an opportunity to develop:
Opportunity to use your skills to make a tangible/practical difference with your research
Opportunity to become part of a small supportive team and to work directly with the charity's CEO and Senior Leadership Team, developing your understanding of strategy development.
We offer maximum flexibility, you tell us what particular skills you want to develop and we will do our best to support you
Dates of placement: Flexible start date, but no later than Dec 2021
Duration of opportunity: Flexible – 6-12 weeks depending on PGR availability
Hours per week: Flexible depending on PGR availability
Location: Virtual
IT requirements: Laptop and Wi-Fi connection
Deadline for applications:           Open for applications
INTERESTED?
Apply for this opportunity by:
and
Sending your CV and covering letter, addressed to the charity, to j.pango@surrey.ac.uk. Applications will be forwarded on once the opportunity has closed.
If you would like an informal chat about the role and to learn more about the work of the charity before submitting your application, email Cinta Esmel CintaE@roalddahlcharity.org
If you would like 1:1 support with your CV or preparing for interview, please book an appointment with a Careers Consultant via this link or by emailing rdp@surrey.ac.uk
Please ensure you have your supervisor's agreement for undertaking a placement prior to applying.
Successful candidates will be paid by the University a maximum of £315 per week for full-time (pro-rata for part-time opportunities) to cover living expenses. Preference will be given to those PGRs who are not in receipt of UKRI funding.