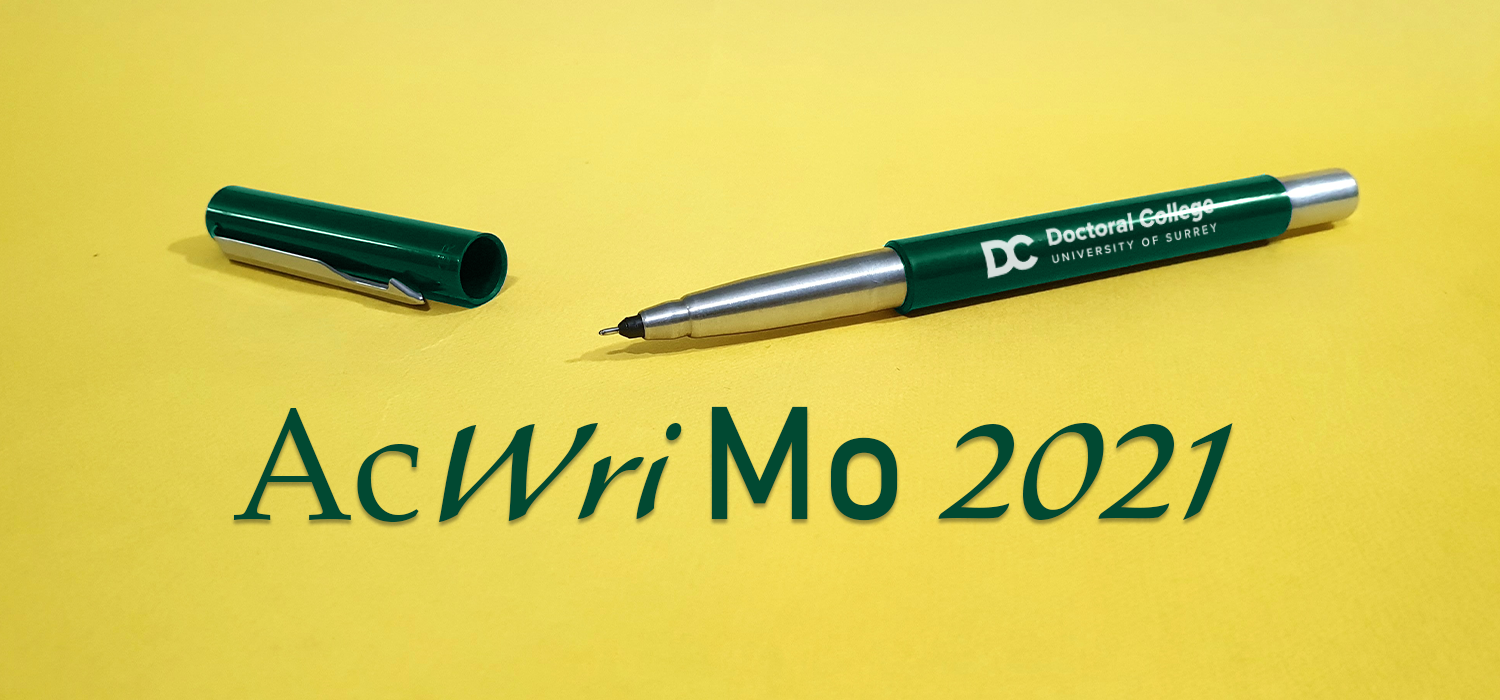 Planning is one of the major keys to a successful month – use the tips in this blog post to get yourself, and your writing, organised.
Decide on a writing goal. An example of a goal could be an hour of a day of writing or perhaps 1000 words a week; it could be to finish a chapter by the 15th of November or a paper by the 30th.
Come to our various virtual writing sessions where you can work on your project in the company of others:
Surrey day-long writing retreats;
shorter weekly PHOW sessions;
The Focus Zone sessions;
Writefest Writing Retreats from King's College London.
And, most importantly, book time in your diary to write. You can use an 'out of office' reply to let everyone know you are writing.
If you have any questions about AcWriMo, please email Nadya Yakovchuk at n.yakovchuk@surrey.ac.uk .
Happy writing 😊!