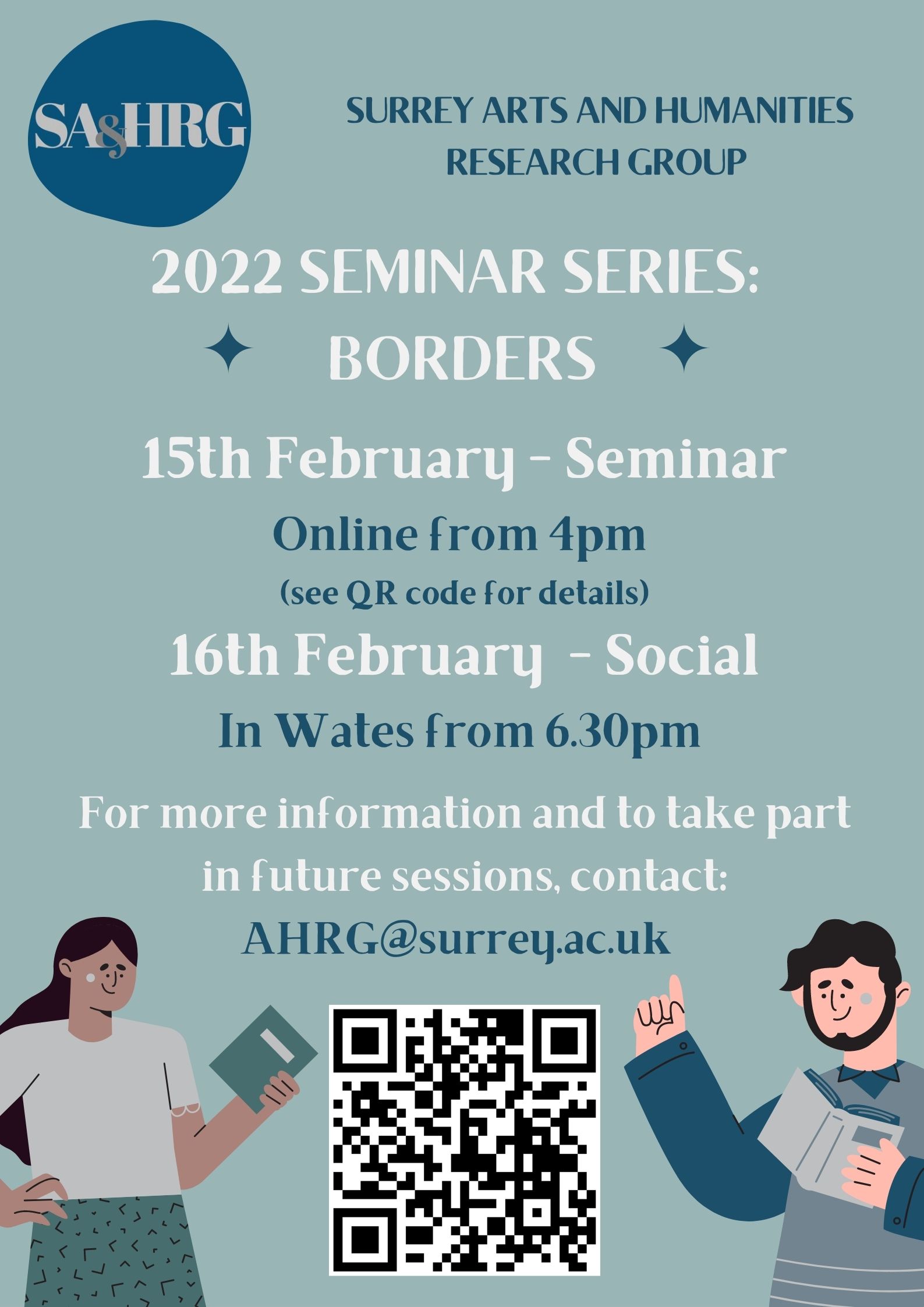 The next Arts and Humanities Research Group seminar is coming up on Tuesday 15th February from 4pm via Zoom. Access for this is available here.
We also have our SAHRG Social on Wednesday 16th February from 6.30pm at Wates on the Stag Hill campus. A table has been booked, pints are £3 for students and there is a wide range for those who don't drink alcohol too!
If you are interested in taking part in future sessions, presenting your research on the theme of Borders, please visit https://ahrgblog.wordpress.com/ or email Mar and Sarah at AHRG@surrey.ac.uk
This is open to researchers of any level, in any discipline, and we would love to hear from you.

Finally, follow us on Twitter @Surrey_SAHRG to stay up to date with events!