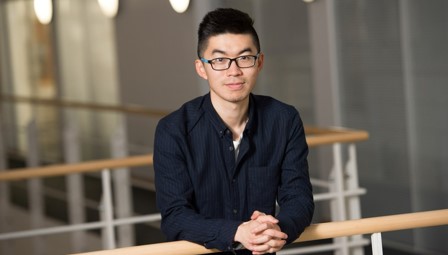 Interested in a placement? Check out all the opportunities currently available to Surrey PGRs here.
What was your motivation for undertaking a placement?
I was in a period of finishing writing for my doctorate thesis and also looking for professional experience. The Locus programs offered a diverse range of work placements and I found a placement that suited my interest and career development. Besides the experience, the placement was also paid to financially support me throughout its duration.
Can you outline what you did and what skills and experience you have gained through the placement?
During the 6 months (extended from 3 months) of placement, I have gained invaluable amount of experience around the topic of professional interest and developed solid skills such as project management and communication skills. I was involved with multiple tasks and learned so much during such a short amount of time. What also valuable was the commercial awareness and exposure I had, which has made competitive in the following job applications.
What was your experience of working within an SME?
My overall experience of working in an SME was very positive. I have built a strong rapport with the director of company and it has enabled me a close and yet dynamic working relationship. There were times where I was actively learning about a topic and deliver research outputs, as well as times when I attending events for marketing and networking. The diversity of tasks and scope of work was very different from working in a large organisation and university, which was very exciting and refreshing for me.
What impact has the placement had on your career plans? Did your placement experience influence your career plans?
The placement has consolidated my career direction and shaped a clearer focus on what I really want to do in my next job. The transferrable skills and project experience really helped me accelerate my career progress and made me stand out in the job market. Many employers have found my placement experience interesting and would like to know about how it has made me grow as a person as well as professionally. Given all the reasons above, I highly recommend the placement programs to anyone who wants expand their professional skills and acquire valuable work experience during their studies at Surrey.