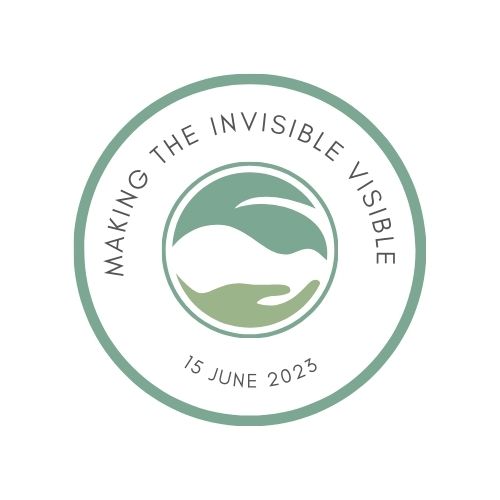 This year's postgraduate and early career researchers conference, 'Making the Invisible Visible' (MIV), takes place in person on 15th June 2023. Abstract submissions are now open for the conference – see details at Making the Invisible Visible | Doctoral College news (surrey.ac.uk) . You can submit by clicking on this link using a University of Surrey account and the closing date for abstract submission is midnight on 20th April 2023.
We were delighted to speak to one of this year's MIV committee members, Iain Lee.
Tell us a bit about yourself and what you're studying

My name is Iain, and I am a 3rd year PhD student within the Theoretical Nuclear Physics Group at the University of Surrey. I completed an undergraduate degree in Physics with Nuclear Astrophysics and an MSc in Nuclear Science and Applications at Surrey prior to my PhD.

My research involves computational modelling of nuclear fusion reactions using the theory of open quantum systems. The aim is to find out how external factors can affect the outcomes of fusion reactions in stellar environments, such as stars.

Outside of research, I enjoy getting involved in sports, playing board games, and interacting with nature.
What convinced you to become a postgraduate researcher?

If you asked me at the start of university, I probably would have never considered a PhD. During my studies, I was always more interested in talking to lecturers about their research, instead of the modules I was learning. I realized that I have much more motivation for exploring new ideas and answering questions that no person has answered before.

What is your first impression of the University of Surrey?
It was honestly a surreal feeling, after visiting a few universities prior to Surrey, I felt like I connected immediately with the campus, the people, and the staff. The amount of greenery and supportive attitude made me feel like it was the right place to go to. Clearly it is still a great place to be, considering I have lived in Guildford for seven years.

How do you combine your studies with your other life commitments?
I try to set tight, self-chosen deadlines for myself, especially when I know something is coming up (such as a conference presentation, or a holiday). By setting myself deadlines that I stick to, it helps me understand the tasks ahead of time and pushes me to work when I don't feel motivated. Balance is always key, and so I will always give myself time to relax and do something different if I am not being productive.

What types of research are you excited to see at the Making the Invisible Visible conference, and why?
Funnily enough, I am most excited to see the research that is done outside of my department, since it is the area to which I am least exposed. The opportunity to hear about research that will seem so unrelated to me, yet it could inspire new ideas and offer perspectives on the future that I would never be able to discover anywhere else. I look forward to seeing the creative ideas that have been used to solve problems across all facilities and schools at Surrey.
What impact do you think the Making the Invisible Visible conference will have at Surrey?
I hope that the PGR community will feel more connected, and it encourages collaborations across the university. At minimum, I think there will be a greater appreciation and understanding of research from all faculties.
What does Making the Invisible Visible mean to you?
It's about putting a spotlight on things that have been under looked or under-appreciated. It is a chance for anyone to show what their hard work can achieve and an opportunity to discover things that they would have never known.