By Nadya Yakovchuk (Lecturer in Academic Writing, Doctoral College)
In early July we hosted our annual Doctoral College Summer Writing Retreat – an intensive two-day event aimed at supporting PGRs and ECRs in making substantial progress with their writing. Since emerging from the COVID-19 pandemic, we have been running this retreat in a hybrid format. This means that we are able to welcome, in person, researchers who are based locally and also support those who are based elsewhere (this year as far away as Melbourne!) virtually.
The Doctoral College Summer Writing Retreat is a truly inclusive event that celebrates writing, peer support and community spirit. Participants are divided into mentor groups of 6-8 people, depending on their mode of attendance and stage in the doctoral process (or beyond). Each group is supported by an experienced Writing Mentor from the Researcher Development and Employability team. This year's Writing Mentors were our Researcher Development Training Officers Hanna Groothuizen, Mike Rose, Mark Whelan and myself.
Most of the time during those two days researchers work individually on their writing projects. These individual writing sessions ensure a structured approach to the writing process. A sense of accountability is created by participants sharing their writing targets within their mentor groups at the start of each day, and a strong sense of community is fostered through people working together in the same 'place', whether physically or online. All this helps to create a space for focus, motivation and productivity.
The Summer Writing Retreat provided a great space to get a significant amount of writing done in an environment of friendly peers, with plenty of opportunities for feedback and reflection on personal writing targets. Being in a room without distractions, alongside others who are – like you – highly focused and working hard, massively helps to keep up the motivation throughout a long day of writing. That's why the Summer Writing Retreat is such a great success!
(Writing Mentor Dr Hanna Groothuizen)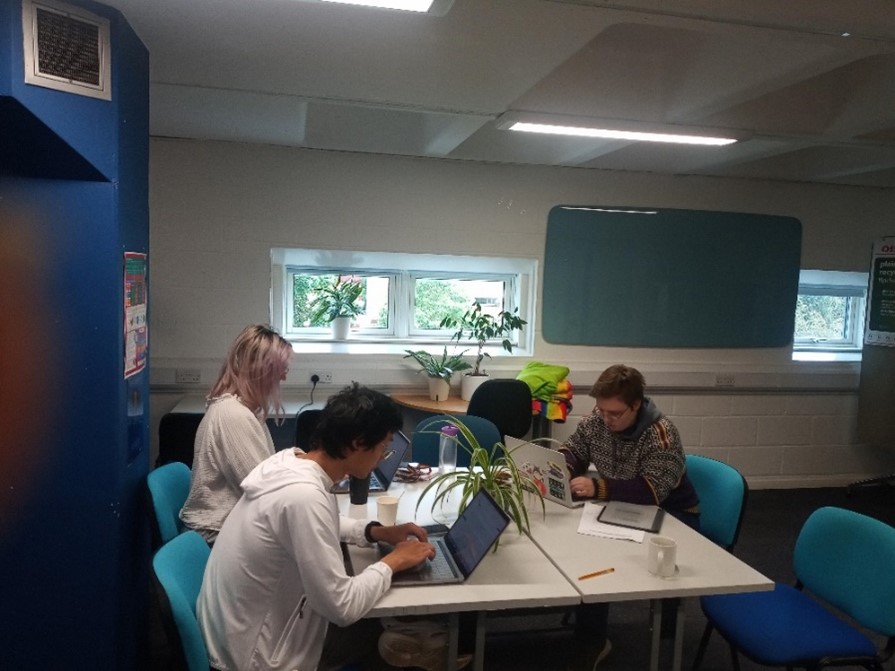 DC Summer Writing Retreat 2023: writing in the company of others
As well as allowing researchers from different disciplines to meet and establish connections and friendships, the discussions in mentor groups provide important opportunities for participants to share their writing challenges, successes, useful writing hacks and longer-term strategies for dealing with common writing issues such as writing blocks and slow-downs, or loss of motivation. These common areas of concern are also the focus of mini-workshops that we customarily offer as part of the Summer Writing Retreat. This year's sessions were 'Dealing with Peer Reviewer Comments' and 'The Final Countdown: From Draft to Submission'. These optional half-hour sessions are always popular and provide further opportunities for interaction and questions.
We are very proud of what our participants achieved during the Summer Writing Retreat and the progress they had made! All researchers who completed our evaluation form found the retreat useful, with 85% strongly agreeing with this statement. They often commented on how the retreat helped them focus and feel supported, connected and engaged.
The SWR was (as always!) a wonderful opportunity to just sit down, enjoy unlimited coffee and a free lunch, and get lots of writing done. Whether you're working on a conference paper, writing up an article, or just trying to progress with writing your PhD, the friendly but focused atmosphere with minimal interruption made for a productive couple of days of writing for all participants, whatever their stage or writing aims.
(Writing Mentor Dr Mark Whelan)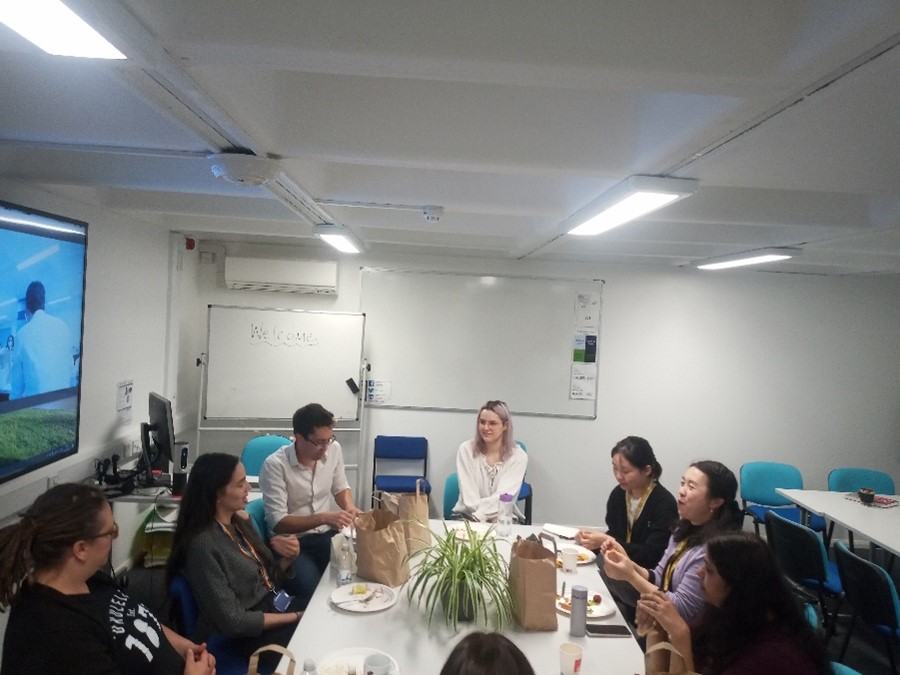 DC Summer Writing Retreat 2023: participants enjoying a relaxed conversation over lunch
It is also really gratifying to know that some of our participants have set up informal writing groups on the back of this year's retreat and are continuing to 'write together' throughout the summer. Such supportive peer communities can be instrumental in helping researchers maintain their writing productivity.
Many thanks to Hanna, Mike and Mark for being brilliant Writing Mentors and helping to make this event such a success! And thank you to all our participants who engaged so enthusiastically and made some amazing progress with their writing whilst supporting and inspiring each other!
The fridge. Twitter. The wind blowing through the trees in the park. The thrill-chill of ice-cream. Those all-so-easy to reply to emails. A swim, a cycle ride, a trashy novel… All these and more were resisted by our brave writing retreaters, swapping the pleasures of procrastination for a hive of scholar-bees, carefully producing precious word honey. What sweet victory, what momentum!
(Writing Mentor Dr Mike Rose)
We already miss the energy and positivity created during this year's Summer Writing Retreat!
We are already looking forward to next year's event – come and write with us next summer 😊!
PS. Please remember that along with our annual Summer Writing Retreat, the Doctoral College offers regular day-long and MINI Virtual Writing Retreats and in-person Writing Cafés throughout the year. Please visit Surrey Self-Service to register.