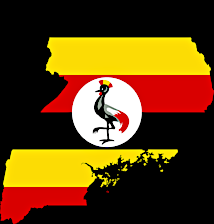 In June this year Uganda became the first nation in Africa to join the 63 signatories of UNEP's Clean Seas Campaign. Though landlocked, Uganda sits atop Lake Victoria, the largest freshwater ecosystem in Africa, a natural wonder which is both crucial to the country's economy and the final destination of much of the single use plastic dumped in its rivers and streams. Dubbed the "Pearl of Africa" by no less than Winston Churchill for the colour and diversity of its wildlife and flora , Uganda nonetheless lags behind its neighbours Rwanda and Kenya in demonstrating the political will to protect this natural bounty.
Despite the Government's long-standing interest in regulating the import, manufacture, distribution and use of plastics, for years implementation and enforcement of its anti-pollution laws has been lacking. The dominant National Resistance Movement government is seen by many as weak, expending its limited political capital only in areas of the utmost priority (Behuria, 2019). Until recently those priorities have not included plastic pollution, but in recent years this may be changing. If so, what is being done and is it enough?
In this policy brief drawn from new research by the Governing Plastics Network's partners at Makerere University in Kampala, we look at the progress that has been made in building laws, policies and educational programmes capable of addressing Uganda's plastic pollution crisis and ask who is driving these agendas and what strategies they use to generate change.

What has Uganda Achieved so far?
On paper Uganda's commitment to fighting plastic pollution is impressive.
From the plastics ban policy and Finance Act of 2009 to the recent National Environmental Management Act of 2019, the Ugandan government has created a broad-based policy environment for regulation of the sub-standard plastics in Uganda. In particular, The National Environment Management Act of 2019 bans the importation/manufacture of plastics bags of less than 30 microns. The National Environment Management Authority (NEMA) is the lead agency in the enforcement of these policies while the Uganda National Bureau of Standard (UNBS) is in charge of enforcing standards of manufactured or imported goods, including plastics. A range of stakeholders, both public and private, are also fighting plastic pollution at national and local levels.
Despite all this plastics waste remains a huge challenge in Uganda with only about 5% of plastics being recycled with the rest ending up in dumping sites, burnt or indiscriminately dumped into the environment.
Who is making a difference? – case studies of two key stakeholders
1. Uganda Manufacturers Association (UMA)
UMA was first established in the 1960s and revived in April 1988. It currently has a membership of over 1300 companies from sectors including agriculture, autos, construction, chemicals, plastics, cosmetics, electronics and energy efficiency among others.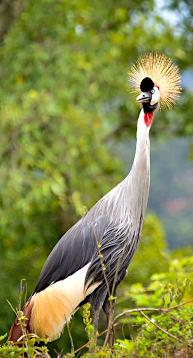 UMA has engaged in several initiatives aimed at improving plastics pollution governance in Uganda. Together with Coca-Cola, UMA has created plastic collection centres in the five divisions of Kampala city. UMA has allowed scavengers (waste collectors) into the landfill (in Kiteezi Wakiso district) to collect discarded plastics and sell them to reusers or recyclers. It also encourages schools in Kampala to separate their waste so that the plastics are collected by plastic dealers, earning income for the children. UMA also helps small formal groups engaged in plastics collection to access government grants to support their work. The team at UMA continues to preach against the manufacture of plastics without provision for recycling or disposal. They also work to continuously educate the public about the consequences of poor management and disposal of plastics.
Through these initiatives, UMA has promoted the transformation of its plastic industry members to encourage systematic collection and recycling of plastic waste and worked with other plastics industry players to promote recycling, even partnering with recyclers.
UMA adopted different channels of communication for engaging with different stakeholders and the public these include email, Powerpoint presentations, print and Broadcast media, street Advertising, a website (uma.org.ug) and an active Twitter handle(@newsUMA)
2. ECOAction Uganda
Since 2011, ECOAction has focused on skills development, advocacy and awareness creation regarding plastics management. ECOAction implements its activities with the guidance of the 3 Rs of Solid Waste Management including Reduction, Re-use and Recycling of plastics waste.
Through these initiatives, communities in Banda (a suburb in Kampala) have been sensitized about proper waste management including sorting waste at the point of generation. Also tons of plastic waste has been collected and removed from the environment. This has provided livelihoods for youth (male and female) and women who engage in waste collection and reuse. In nearby schools too ECOAction initiatives have improved waste management and school children have been organized into clubs and have been engaged in appropriately collecting, sorting and reusing waste. ECOAction Uganda has also successfully used social art as a tool for advocacy.

One of the key messages ECOAction Uganda emphasizes is that plastic waste is a resource and that we all have to acquire the appropriate knowledge, attitude, and skills needed in order to better manage plastics.
During capacity building sessions, direct presentations are often used. Other communication channels adopted by ECOAction Uganda include Print and Broadcast Media (Televisions, radios, press-newspapers etc.), active Twitter handle(@ecoaction), and an active website.
For schools, ECOAction Uganda has developed a training manual on plastic waste reuse in urban farming, arts and crafts as well as the development of educational materials. ECOAction Uganda engages key stakeholders including plastic collectors, youth groups (male and female) and women. ECO action has partners supporting these efforts like VIVO Energy, Advocates Coalition for Development and Environment (ACODE), Stanbic Bank Uganda, and NBS Television among others.
The way forward: Policy implications and recommendations
• All levels of society must be enlisted in the work of recycling plastics and preventing waste.
• More rigorous Implementation of laws and policies or laws for properly managing plastic waste is paramount to ensure that no waste is leaked into the environment.
• Engagement of all stakeholder groups including the public is crucial especially in building sustainability policies and implementing laws. Roles and responsibilities must be spelt out with guidance tailored to help each stakeholder can deliver on their roles and responsibilities.
• It is important that the work of plastic manufacturers directly informs the work being done by policy developers and implementers so as to synchronize and align efforts towards the proper collection, sorting, management, disposal, and recycling of plastic waste.
• More widespread education is needed about the hazards of plastic waste pollution.
• Community engagement (skills development) for plastic waste management, disposal and recycling must enable the involvement of all, therefore informing sustainability of processes.
Conclusion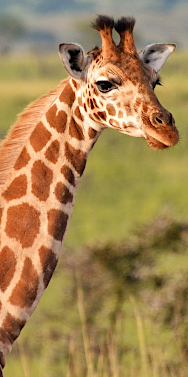 Uganda already possesses clear policy, legal and institutional frameworks for addressing plastics pollution, what is lacking is implementation. For example, despite the law banning plastic bags in 2009, no evidence of implementation was visible by 2015 and ten years later the law morphed into the National Environment Act of 2019. The institutional frameworks which govern implementation are equally broad and lacking in coordination. A multi-sectoral approach coupled with more effective coordination is critical for effective implementation of the existing legislation in order to deal with current and future challenges of plastics pollution in Uganda.
Reference
Behuria, Pritish (2019) The comparative political economy of plastic bag bans in East Africa: why implementation has varied in Rwanda, Kenya and Uganda. GDI Working Paper 2019-037. Manchester: The University of Manchester
This post is based on research conducted by Dr Lynne Atuyambe, Harriet Adong and Felix Walyawula at Makere University in Kampala. The full policy brief can be downloaded via the Governing Plastics Network's media page.