As mentioned in my previous entries, there is one week of "break" after examinations in the first semester. This period of time is where you don't have lots of work, lectures nor deadline, as well as the time where you can find relatively cheaper flight tickets to other countries!
During my first year, I went to 5 different places outside the United Kingdom and I find it enjoyable to plan trips (while someone might think it's troublesome). From buying flight tickets, booking accommodation, to choosing places to visit, arranging transport and seeking good food, every little part made me feel like I have learnt something new. I practically treasure going trip as a students as time are more flexible, and we got the strength, energy and braveness to walk out of comfort zone. Yet as students, I personally have to save money from daily expenditures so I can have spare money to travel whenever I got time. However, it totally worth it when you arrive somewhere new and leave your own footprint there!

Skyscanner allow us to compare prices of differnt flights which is excellent when we got tight budget. http://www.skyscanner.net/
Last week, I went to Prague with my friend. To be honest, I never thought of going to Prague as it is not as famous as places such as Rome in Italy or Paris in France. The only thing I can think of when mentioning Prague is the "dancing house" which my high school art teacher mentioned during our art lessons. Although it was not as stunning as I thought, I was touched to see something I thought I can only see from books or photos. That's the reason why I keep travelling.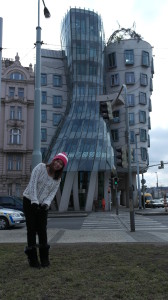 This is old town which is a typical tourist place. This is where everything seems historical which makes Prague so special.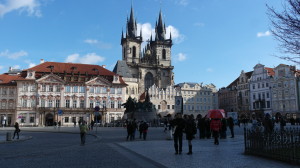 The famous clock tower is also located in the old town which you may go up and see most area in Prague! (Yet my legs were shaking due to the height ><)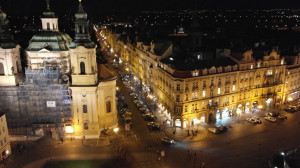 Pork Knuckle and Roasted Duck are the most famous dishes in Prague. Also, foods are so much cheaper when comparing with the United Kingdom. A main as shown is around 200-250kc (i.e. HKD 65-75, GDP 5-6). Also, eating in non-tourist place is so much cheaper!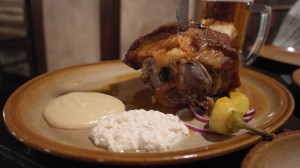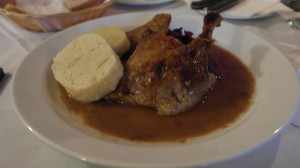 This is Charles Bridge, where Jay Chau took his wedding photos! (wink wink)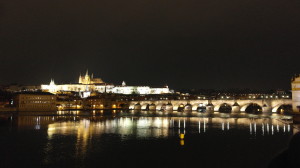 You can also find this traditional snack everywhere in Prague. It's rolled pastry with sugar and cinnamon. Make sure you buy the fresh one which is still on the grill!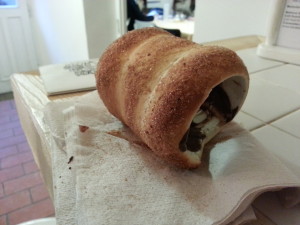 We also went to a village called Český Krumlov which is 2.5 hours away (by bus) from central Prague. This is a lovely quiet and relaxing place where people called it as a place from fairy tale! The restaurants there are so good and the scenery from the castle is stunning.