During your stay at the United Kingdom, apart from gaining a good degree from Surrey, it's also about exploring and stepping out your comfort zone. As students at university, time is flexible and I always try to manage the time to leave Guildford and see new things.
Weekends, Christmas holiday, reading week and Easter are the best time for us to explore new places. Let's start with cities within UK which you can go for day trips. Guildford is located in South East England and there are many cities which are worth visiting are located within this area. Places that you can travel in 2 hours should be able for a day trip and these are some places I visited during my first year:

1)      London
Needless to say, London is the capital of the United Kingdom and you can find all sorts of things there. If you are missing home, you can go to China town for typical Chinese food or Hong Kong snacks. There are also musicals, local markets that are worth visiting as an overseas student.
Winter Wonderland- just like AIA carnival in Hong Kong but definitely bigger! However, beware of thief in such crowded area.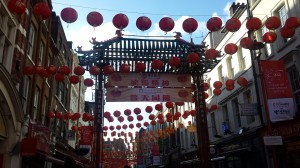 China Town during Chinese New Year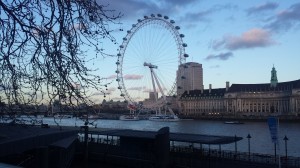 London Eye and River Thames
2)      Reading
As Guildford is a town, many shops are relatively smaller and the choice might be limited. However, reading is a city where you can go there for shopping, meals or simply walk around and feel the atmosphere there. Although the distance to Reading is almost the same to London (around 35 minutes by train), travel fee is relatively cheaper so it is a great alternative. My personal favourite is the all-you-can-eat Japanese restaurant.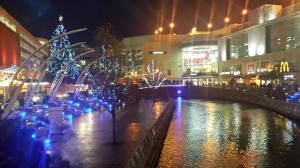 Reading During Christmas- there is also a mini Christmas market, some shopping malls and nice restaurants.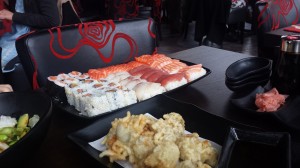 All you can eat Japanese Food
3)      Brighton
Sunshine and seafood! The beach front, famous Pier, restaurants, shops and more! From cultural places such as the Art gallery, historical palace, to the exciting amusement rides in the pier. Brighton is a fantastic seafront town to visit!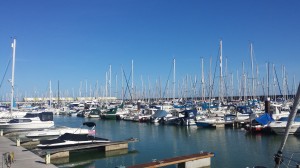 Brighton Marina- a place to relax with a varied range of places to eat.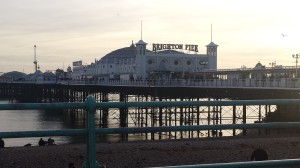 Brighton Pier- there are typical western snacks like donuts/churros  as well as the amusement rides!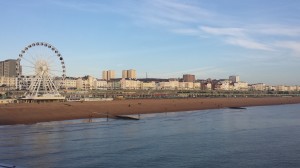 Brighton Eye
Of course, there are more places that you might be interested to explore! Apart from aimlessly searching from the map, you can also find comments and photos from website/app such as TripAdvisor for comments from other travellers. (http://www.tripadvisor.co.uk/) However, I still encourage to explore a city on your own feet instead of relying on other's comments or itineraries.
For train tickets, as mentioned, you can buy online at National Rail or buy at the station. (http://www.nationalrail.co.uk/) Students like us will usually purchase 16-25 railcard and enjoy a 1/3 off from all train tickets. The railcard costs £30 and it's cheaper if you buy it online with voucher code. There are three types of train tickets- Anytime, off-peak and advanced tickets. For day trips, we usually go for off-peak return tickets as it is more flexible and also cheaper.