Sorry for leaving my blog behind as I was on vacation in Italy!
There are so many cities worth visiting in Italy so it is pointless to visit 1 or 2 cities only in one trip. In this trip, I tried to pack all the places I want to visit in one single trip so it is more cost-effective in terms of the time and cost of flights. Therefore, this trip to Italy is the longest trip that I've ever planned. After days of planning, here's my itinerary:

Day 1: Arriving Venice at night

Day 2: Islands of Venice (Murano and Burano)
Day 3: Venice and going to Pisa in the evening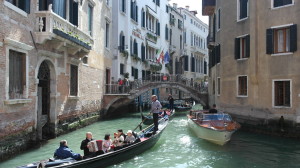 TIPS: I was campus touring an Italian family earlier this month and they told me it is better to stay outside Venice and visit there by taking train to central Venice! (Which is a great advice as accommodation in Venice is really pricey)
TIPS: If you are staying in Venice for more than 1 day and you are under 25 years old, purchase rolling Venice (4 euros) plus a 3 days pass (20 Euros) and you can take water buses as much as you want within these three days!
*******
Day 4: Day trip to Cinque Terre (return to Pisa)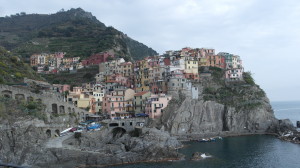 Day 5: Pisa in the morning and arriving Florence in the evening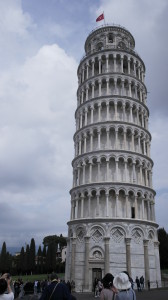 TIPS: It is not very common to stay in Pisa for two nights as there isn't much to see in Pisa apart from the leaning tower and the cathedral near it. However, staying in Pisa is great as the accommodation is relatively cheaper than other cities. Also, we can just leave our heavy luggage in the hotel if we are going for a day trip where Cinque Terre is just an hour away! Similarly, many people will stay in Florence and go to Pisa for day trip.
TIPS: You'll have to pass through Florence if you are travelling from Venice to Pisa. Therefore it's totally up to you if you want to go Florence or Pisa first.
******
Day 6-7: Florence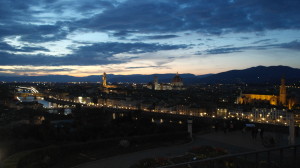 ******
Day 8: Napoli for lunch and arriving Sorrento in the afternoon
Day 9:  Leaving Sorrento in the afternoon and arrive Rome in the evening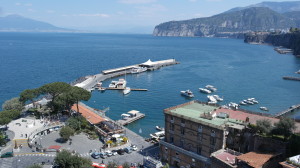 TIPS: Pizza was invented in Napoli therefore it seems like a must to try it there! However, I think Napoli relatively more dangerous so keep the bags safe and avoid going there at night! On the train to Sorrento from Napoli, someone tried to steal our things but failed and he immediately turned to another tourist for his mobile phone. Therefore, always keep valuables safe when travelling!
******
Day 10: Rome
Day 11: Vatican, Leaving Rome at night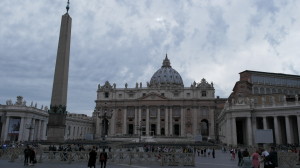 TIPS: You can buy Roma pass (48 hours or 72 hours) if you are planning to take public transport very often in Rome as it also include the entrance fee (and can skip lines!) for 1/2 attractions. However, we find it quite expensive and as we are only taking underground for 1-2 times due to safety reasons, we didn't buy it.
******
Transportation in Italy:
There are a few train companies in Italy such as Trenitalia and Italo. However, you'll need to know the Italian names of the cities and the stations if you buy directly from their website and it's quite difficult to compare prices. Therefore, I searched trains through https://loco2.com/. Similar to national rail, they will show you the best route and you can purchase train tickets in pounds and they list the stations in English. Also, buying train ticket in advance it wise as occasionally train can be full and it is often way cheaper to purchase long-distance train ticket online.
(P.S: Thanks for reading my blog and I am so grateful to have such a nice platform to share my experience while studying aboard in the UK. No matter you're already in the UK, planning to study here or just reading my blog for pleasure, feel free to comment and I'll definitely reply! 😀 )