Hi everyone, it's Diana!
Hope you all have had a lovely weekend.
A few events that are happening this week:
Exec Meeting 

Source: 14716162_10154307652337034_6801722212530443577_n.png
The Exec Meeting of the Semester is tonight and for those of you who don't know what it is: the Exec Meeting is the Union Executive Committee meet up to pass policies that will help shape your time at Surrey. Everyone is welcome to join the discussion and students are invited to present motions to Exec and Exec will then have the opportunity to vote on it as elected representatives on behalf of all students. It is important for us because you get to vote for/against the motions and your vote counts!
Time: 6pm-7pm
Location: Commitee Room Students' Union
Link: https://www.facebook.com/events/245365059199840/
PsychSoc & MindSoc Film Night for Halloween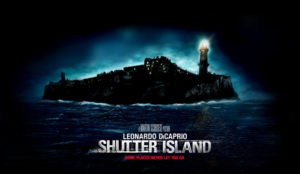 Source: Movies & Madness – WordPress.com
As mentioned last week, the Psychology Society and Mental Health Society are working together to organise a film night to raise awareness for mental disorders and to celebrate halloween. The film that will be showing is Shutter Island. The film is  a psychological thriller and it is about two U.S. Marshals, Teddy and Chuck, travel to the Ashecliffe Hospital for the criminally insane on Shutter Island and they are investigating the disappearance of patient Rachel Solando, who was incarcerated for drowning her three children.
The film is related to psychology and mental health as the main character "Teddy" is suffering from Post-Traumatic Stress Disorder and it explores how the psychologists attempt to treat Teddy and the method they used.
Date: 27th October (Thursday)
Time: 7pm- 10pm
Location: TB-01
Link: https://www.facebook.com/events/1743019219284798/
---
Surrey Psychology Society (Psych Soc) : https://www.facebook.com/SurreyPsychSoc/
-We are here to support you and make your year as enjoyable as possible, both academically and socially!
Surrey Mental Health Society (Mind Soc): https://www.facebook.com/SurreyUniMindSoc/
-MindSoc aims to raise awareness about mental health and reduce stigma and negative views attached to mental illness.
Surrey HKPASS Welcoming Dinner

Also, Hong Kong PASS society are collaborating with the Surrey Mahjong Society to organise a welcoming dinner tomorrow at Beijing Restaurant for everyone, especially freshers.
Date: 26th October
Time: 17:00-23:00
Location: Beijing Restaurant, 132 Worplesdon Road, Guildford, GU2 9RT
Link: https://www.facebook.com/events/1601807296787147/
---
Hong Kong PASS Society: https://www.facebook.com/surreyhkpass/ 
– Aim to raise awareness on any public issues regarding to economic, political and social affairs of Hong Kong, the UK and other parts of the world. We also aim to encourage students to involve and contribute more to the local community in HK and UK through participating in different social services and events. 
Surrey MahJong Society: https://www.facebook.com/surreymahjongsociety/
-For students who are interested in playing MahJong.
 Hopefully the above information is useful and it gives you a picture of what sort of events and activities you can expect from the student union and the university. It has been almost a month since I came back to uni and second year is pretty intense. I have been quite busy in terms of work and looking for a placement, I have a few assignments and reports that I need to submit in the next couple of weeks already but I am glad that my friends have been very supportive and I am also getting a lot of help from my tutors and lecturers. I am looking forward to all the challenges ahead in this academic year and cannot wait to share more about my experience with you!
Have a fun Halloween everyone! Talk to you soon!
Diana 🙂