It finally snowed in Guildford!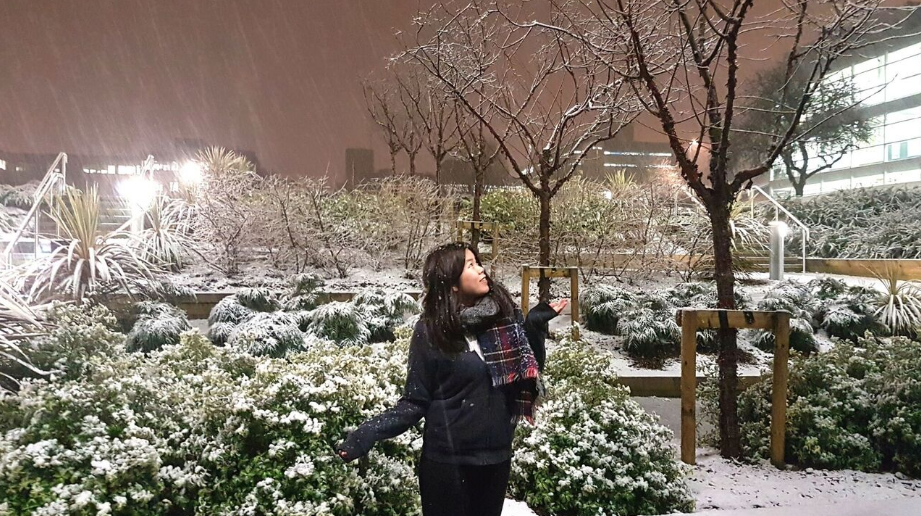 Q: I have heard people saying spending holiday or breaks in the UK is really boring, it's worst if you are studying in a town! Is it true?
A: It really depends how you spend it! If you just want to stay at home, then spending holiday in Hong Kong can be boring too, isn't it?
While many students might want to go back home during the holiday, I stayed at Surrey for Christmas and went to Edinburgh/Newcastle for New Year Eve.
Thanks to Friends International Guildford, they helped international students to match with local home who are happy to invite students for a traditional Christmas meal on the day. (check out what they do at: https://www.friendsinternationalguildford.org.uk/)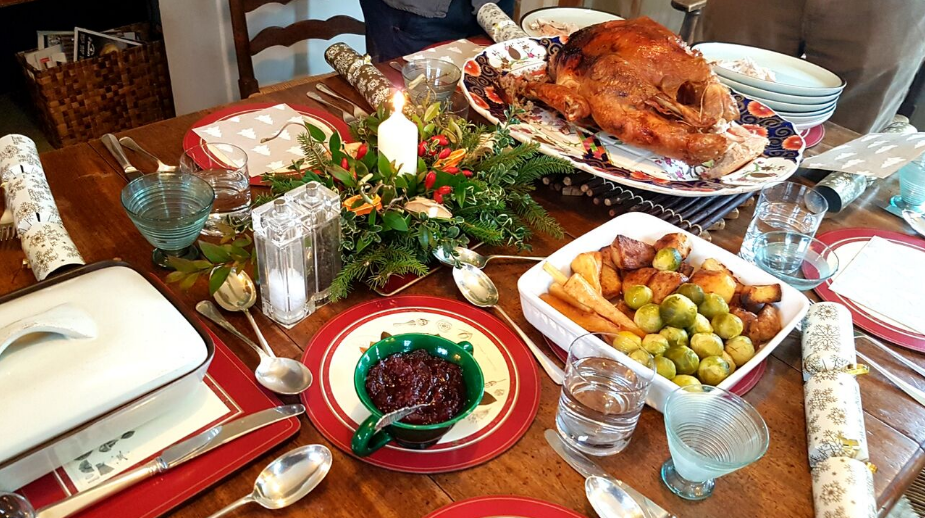 It's actually my first time having the traditional meal and it consist of roasted turkey (Of course), roasted vegetable and Christmas Pudding! We all sat around the table and chatted about different topics such as the traditions in the UK and compared it with the traditions in Hong Kong.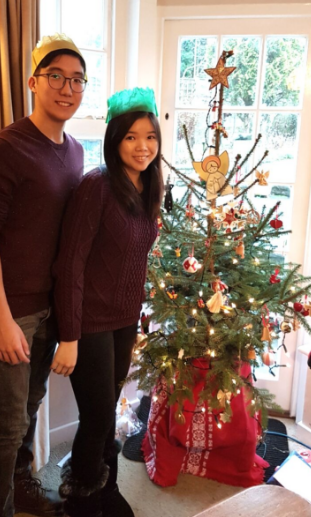 We also laughed at the Christmas crackers jokes and wore the paper hat from it. It is also a must for British to turn on the TV at 3:00 pm so listen to the Queen's speech. This year she talked about how she was inspired by people doing small things with big love. I believe it is important for us to always be loving like Christmas all year round. I am really grateful that I had this chance to have a meal with a local home and experience the British culture.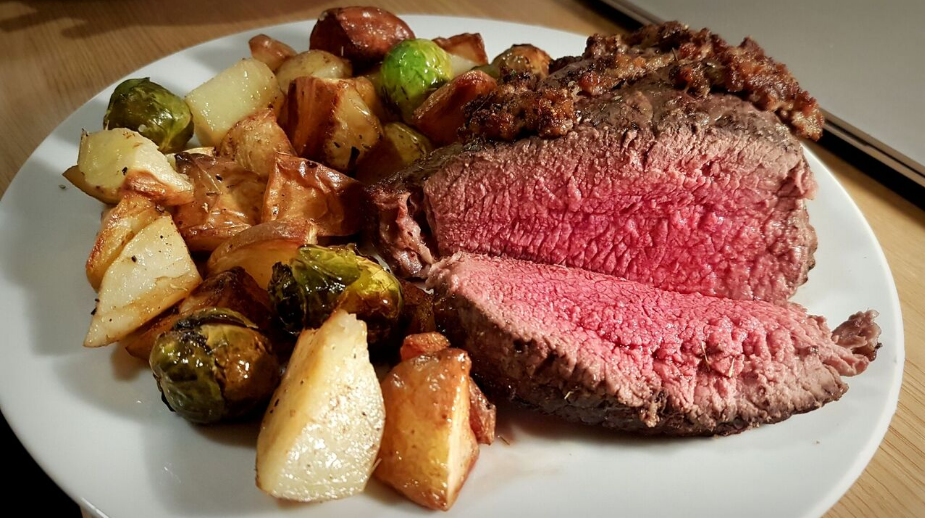 I also attempted to make roast beef on Christmas Eve, yet it wasn't as good as I thought but it's all about the atmosphere right?
Unlike Hong Kong, the entire country seems like stopped over Christmas day and Boxing day. There was be no bus or train service and most shops were closed. However, it's time to spend the day with your family (or friends that who are as important as your family while studying aboard)! We should also remember the meaning of Christmas and try not to be moved by the commercialised events which stopped us from celebrating the real meaning of the day!
I still remember it was my first exam on Chinese New Year day during my first year but this year the day lies in the Reading week. As I am lucky enough to finish exam so early, I made lots of Chinese food to share with my friends. All ingredients are available from the Chinese Supermarket and it's actually not hard to make!
Turnip cake: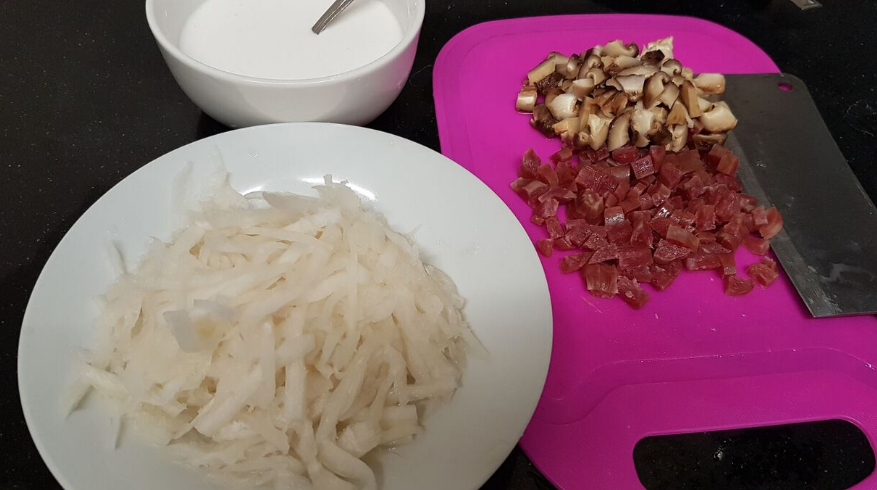 Dumplings: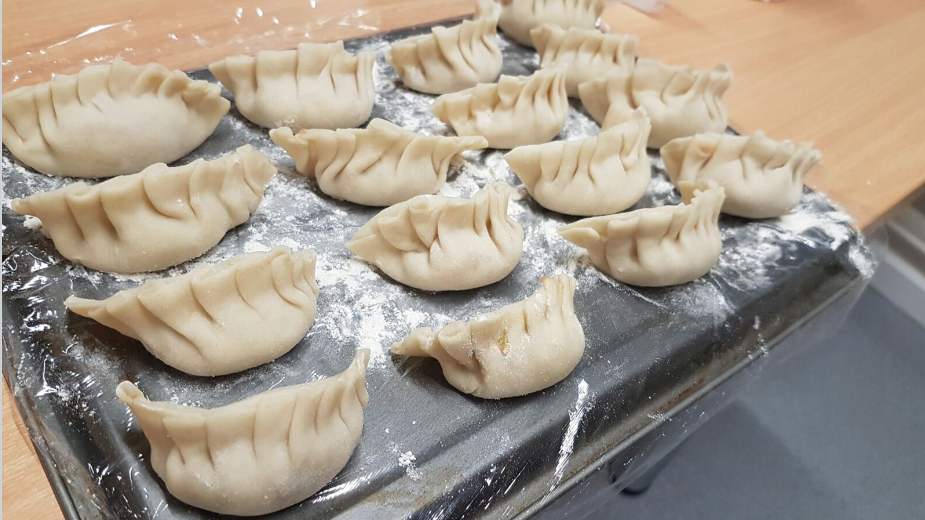 Yes it is true that spending time with family is always better, but if you make the most out of your time here at Surrey, spending holiday with friends or new people you met at Surrey can also be a great experience!