Hi guys! Sophie here, signing in for the first time. As a first year business student, I am more than thrilled to be joining the international student ambassadors' team; I can't wait to share my personal experiences in Surrey and hopefully give you some insight on the life in Guildford!
Despite the fact that some of you might have already studied in the UK before, it is still pretty intense coming to a foreign place all on your own. They say making true friends in the first semester is toughest and it may take some time to get used to the new faces, especially for us, when English is not our first language, so it can take a bit longer than expected to reach out. Lucky for me, I was able to meet two of my closest friends Alysha and Brandon; they have made me feel at home and accepted me for who I am (so if you guys are reading this, I love y'all) regardless doing different courses, we all managed to prioritize some quality time for some catching up!
Yes, you've come all the way from Hong Kong, 12 hours of flight can sometimes be overwhelming, but fear not! Surrey's got you covered; if you're not ready to meet other international students or miss the smell/ taste of home, we have over societies that often hold gatherings, and you're welcomed whether you're a member or not! Just to briefly tell you about it, there's Hong Kong Pass, Hong Kong Society and Surrey Abacus. I'll leave you with the links to the societies below:
Hong Kong Pass
https://www.facebook.com/surreyhkpass/
Hong Kong society:
https://www.facebook.com/groups/228792220943080/
Surrey Abacus:
https://activity.ussu.co.uk/abacus
www.facebook.com/surreyabacus
Recently, Hong Kong Pass has organised a little bake sale outside the library to give foreigners a taste of Hong Kongese food! For those of you who are accused of homesick, this would be a great cure for that, I often see them preparing the snacks together the night before really gives me the chills! It tastes exactly like Hong Kong street food, there were Maltose biscuits, fish balls, xiao-mai, bubble tea and a lot more!
Abacus also held an event in collaboration with BubbleCiteTea© on campus! It's a regular hangout for both members and non-members a chance to just chill and spend a movie night together. It was my first time at an abacus event, everyone treated me with smiles; we watched mean girls that night and I guess we all bonded over that haha!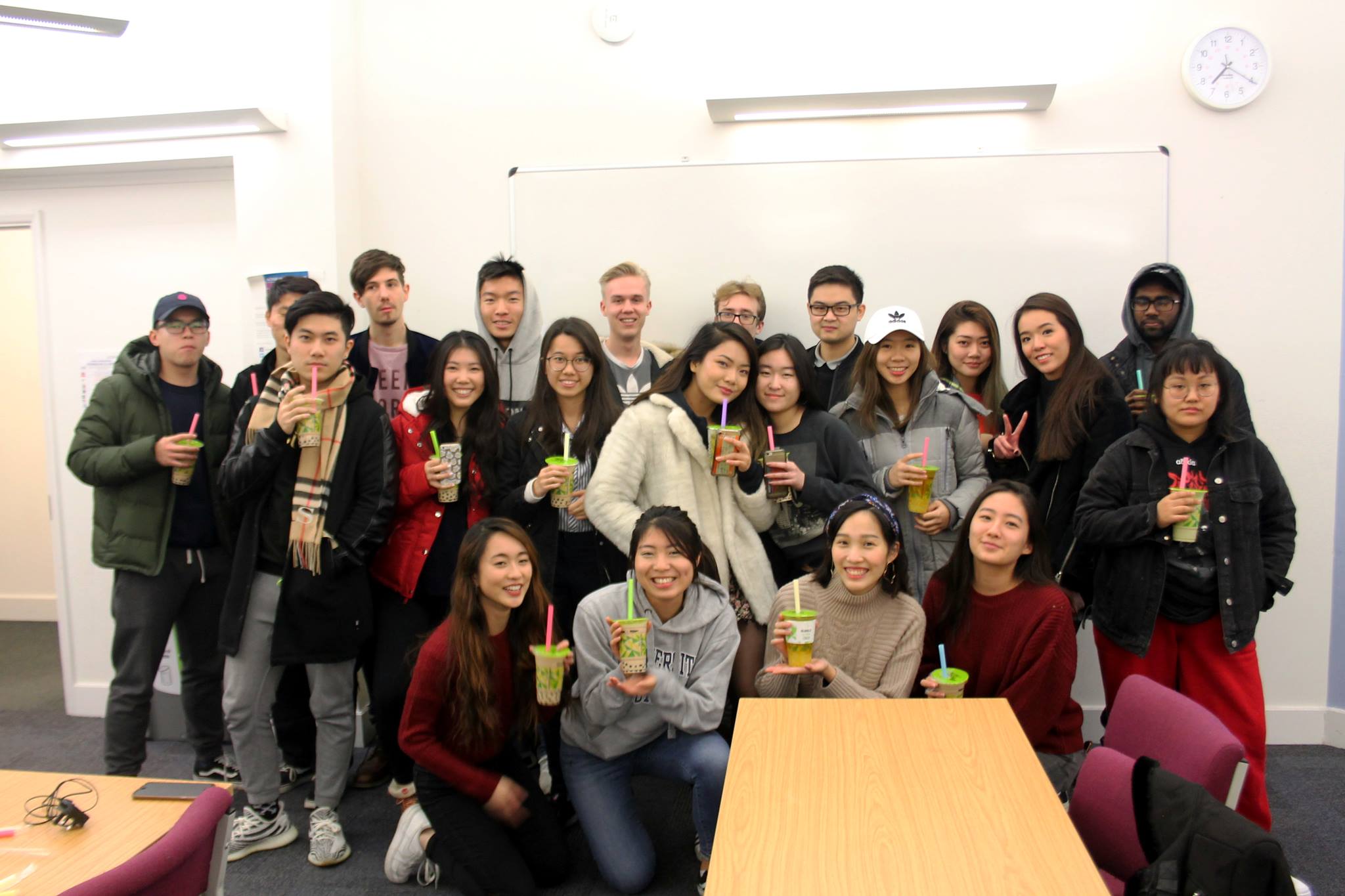 In Surrey, it doesn't matter where you come from, it's all about finding your 'crew' and people who you feel most comfortable around. The past few months of uni really inspired me to become more open minded and to encourage diversity, I just know the next few years at Surrey will be amazing and I hope to inspire more students like you to step out of your comfort zones as well as our current students to take part in our community and make Surrey a home-away-from-home for all!
Well, I'm off for now, thank you for taking the time to read our blogs. Stay updated for more intriguing moments at Surrey, I promise you will not be disappointed!
PS: Do feel free to message my fellow ambassadors or myself for any queries you may have!
soph.