Hello all,
As some of you may remember that I have shared one of the proud privilege when we study at Surrey – a chance to get into an industrial placement year. Not only Diana has decided to undergo a placement year for her psychology degree, many others have made good use of the placement opportunities during their journey at Surrey.  Today I want to share an experience from one of our Surrey's Hong Kong students who has just finished her placement year. Let me now introduce Yuen, a final year Faculty of Arts and Social Sciences (FASS) student, to join the conversation.
Me: When did you decide to go for a placement year?
Yuen : It was back to the New Year day in 2016 when I was thinking about my objectives for the rest of years. Somehow I started to realise the fierce competition of the labour market and I have convinced myself about the importance of working experience.  Since then, I registered with all the updates about the supports by the University. I'm not sure about other disciplines, but for mine there is a database called 'The FASS Online Placement' on surreylearn. It is extremely useful because there is regular updates about placement opportunities that our FASS students may be interested. For myself, I was really endeavour to get some in-depth insights about government policy implementation and indeed that was the reason for which I want to expose myself  in a government body during the industrial placement year. 
Me : Can you fill us in with your placement job?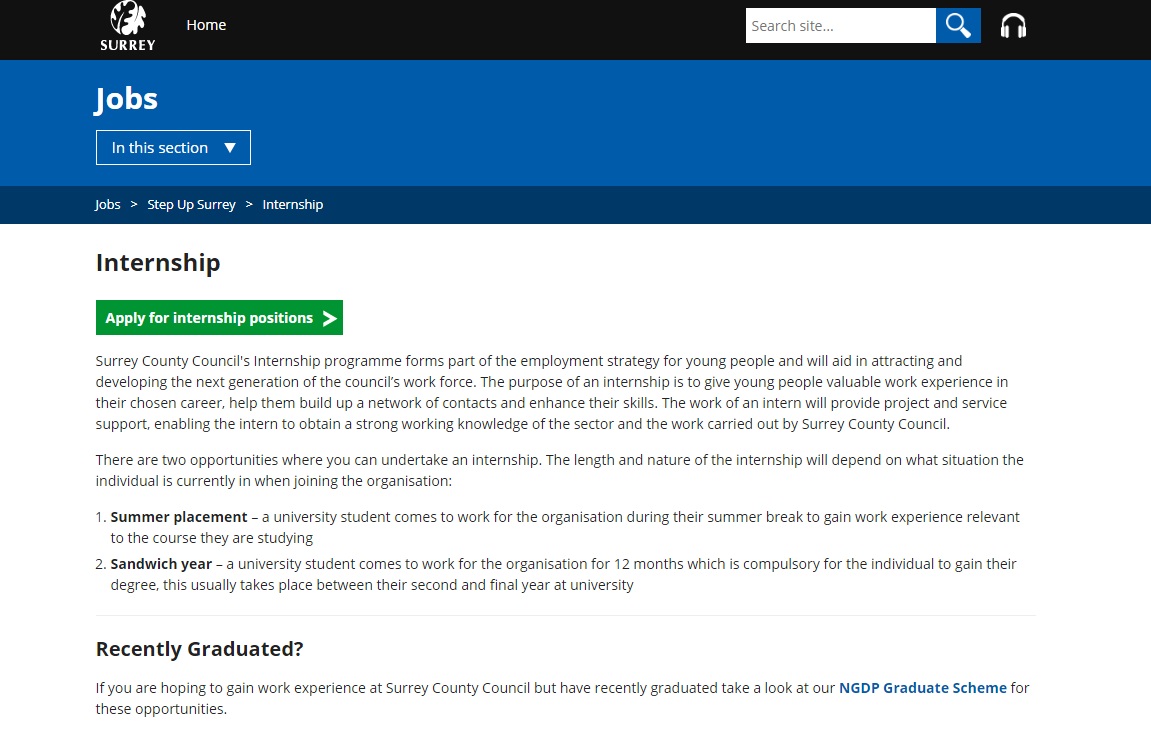 Yuen : Finding a placement is challenging yet rewarding. I have applied for 7 placement opportunities and I was invited to an interview for 3 of those. Finally I decided to accept a one-year placement as a Research and Commission Intern at Surrey County Council.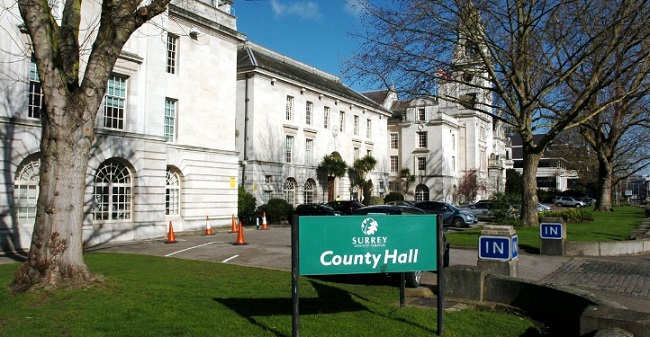 The role began in August meaning that I could fly back to Hong Kong for 1 month before the contract actually started.
I was responsible to manage a large database about the statistic used to support every government policy. To be honest I was shocked about the scale of the database at first place, for its complexity can definitely blow my mind out if I paid less attention to the research method. Moreover, I need to handle administrative work ranging from email responses to event management on a day-to-day basis. Those tasks could definitely provide me opportunities to learn from work ,which in other words proved myself to be equipped with the necessary skills for work.
Apart from that, I was obliged to my manager as she always provide me opportunities to learn something new. In one occasion there was a business trip to Liverpool where a national youth conference took place. Although I wouldn't say that I have contributed a lot to the discussion of policy implementation, being a listener can still make up a rewarding experience.
Me: Do you think it is difficult for international students to secure a placement job?
Yuen: A bit. Unlike graduate jobs, students do not need to find a sponsor for their placement (as the sponsor is the University). I would say that the employers are confident to our abilities to reach the job requirement, however sometimes English proficiency could be a major constraint. After all, employers treat equally to everyone. This being said, it is reasonable for them to expect me getting considerably same level of English ability as other local anglophones
Me: Do you believe that taking a placement year is a wise decision?
Yuen: Certainly yes. You can expect to acquire practical experience in a working environment. During my placement year, all those responsibilities in my work definitely hone my organisation and communication skills. Gaining confidence is another reward I got : by exposing myself to workplace, I could feel the difference between workplaces and schools, and that can definitely help me to be resilient to future challenges.
Moreover, staying away from the campus does not mean I was on my own. I was really thankful to my personal tutor during my time at placement. She was supportive to me in a way that she kept doing email exchange with me to ensure everything is okay ; and there was one occasion when she visited my workplace trying to get to know more about my placement. Above all, placement year is not only about committing to work, it is also about learning to work.
Me : Do you have any tips to those who may feel interested in an industrial placement programme?
Yuen: Due to the nature of my placement(working with U16) , I need to get a DBS check before the work starts. You may need to be aware that the DBS check needs to be done in Hong Kong and it is our responsibility to ask the employee if a DBS check is required for the placement work.
Do get helps from the Employabilities and Career Centre as they offer Surrey's student a variety of useful employability skills. Back to that time I always get advice on my CV and how to become well-prepared for  assessment centre. After you register for a time slot, there is a chance that you can do a mock interview with one of the officers and that is how practice can make perfect.
Hope it helps to contribute a bit insight on placement year. Check out what's other placement students said about their placement year here (and also here). Leave a comment with us if there is anything more you would love to know. Until then, that's for all now.
David