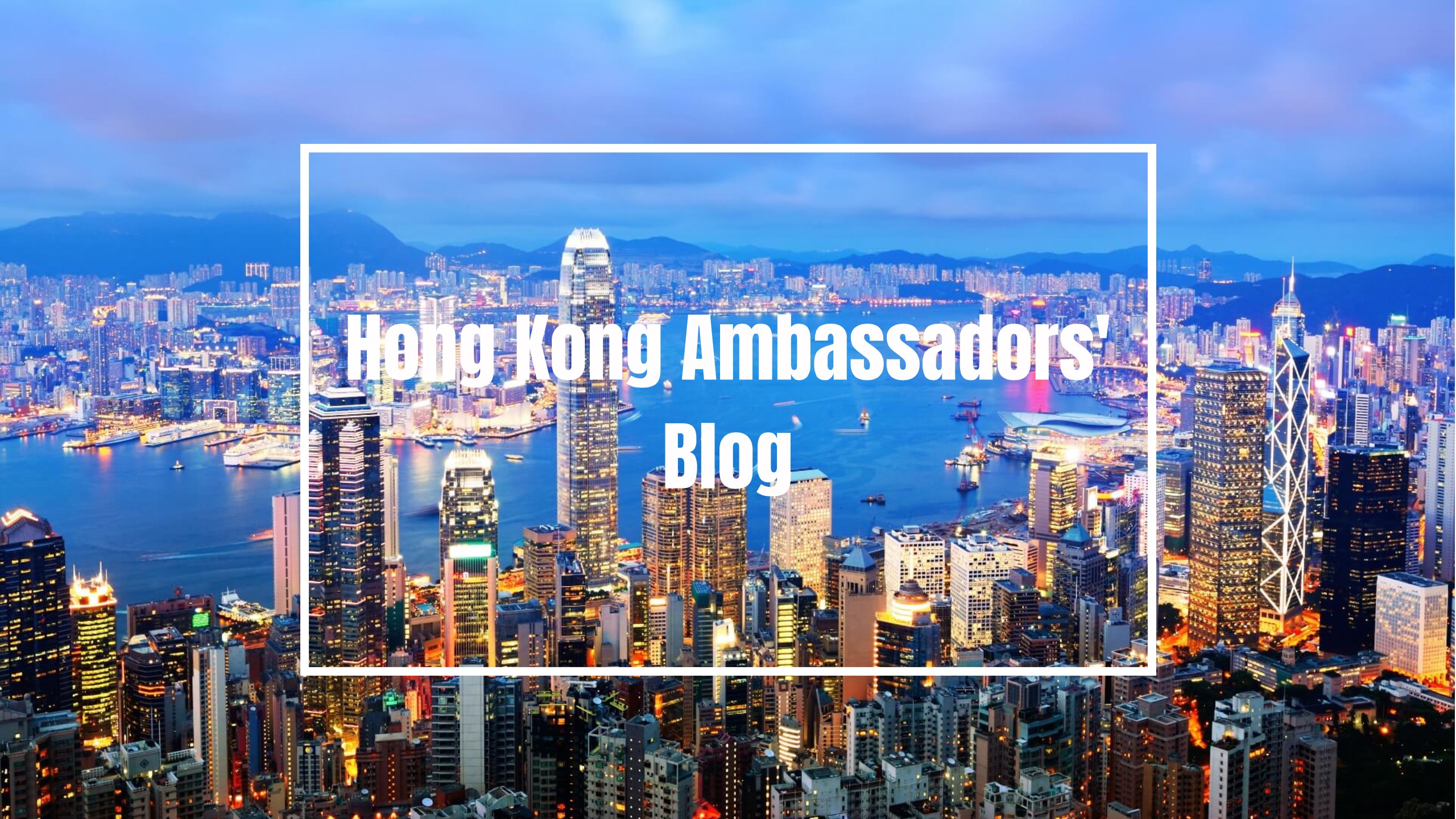 Hello all,
nights after days, yesterday I have finally submitted my 12,000 words dissertation report. While it is a big relief of myself, it also reminds me that there is only one-month count down of my university journey at Surrey. Yet, I have planned to stay in the UK until the very last day of my visa because I realise that I have never tried to enjoy the amazing summer in Europe since I came to the UK(indeed I did fly back in last two summers).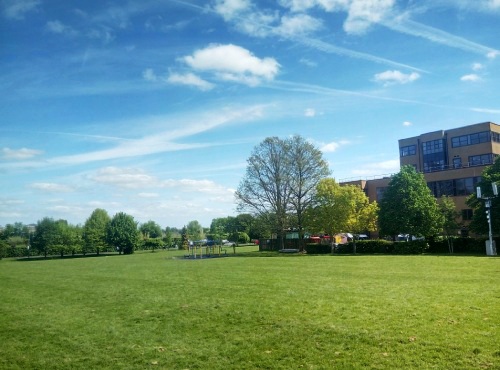 Every year around May, the summer recruitment fair hosted by the employability centre attracts a dozen of recruiters which bringing a wide array of employment opportunities to Surrey's students.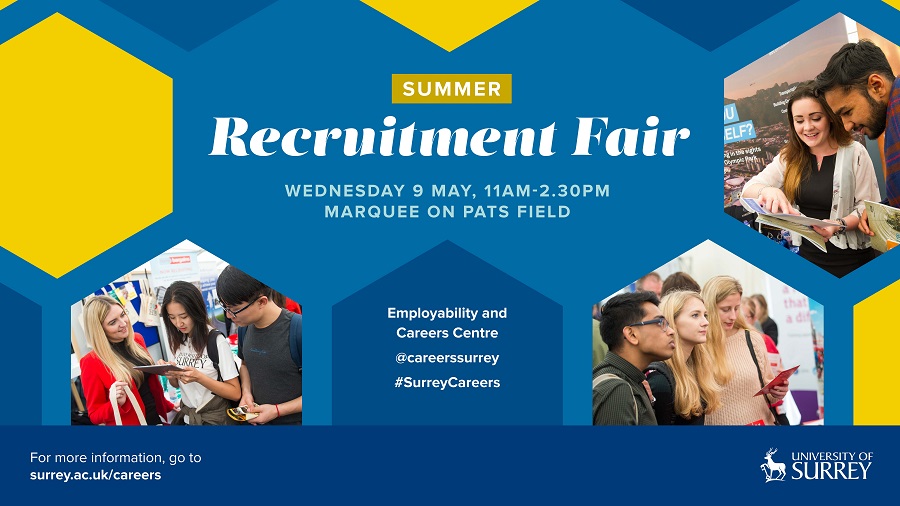 To be honest in the past two years ,I rarely keep an eye on this fair because I did not expect myself to stay over the summer. For this year, however, it seems to be necessary of me to find a stable source of income ASAP; the summer recruitment fair becomes  a gateway of opportunities for me to secure an ad hoc job (which in turn get my rent paid).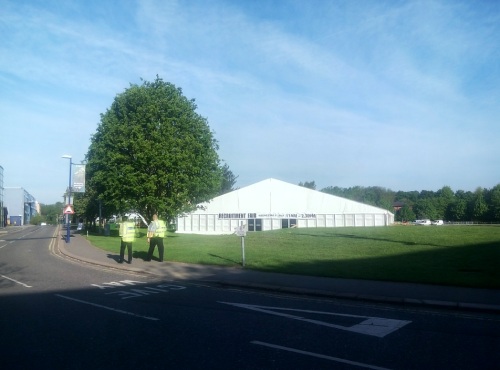 So I decided pop in at exactly 11:00 am to avoid the busy period (since many others have their lectures finish around noon on Wednesday). While few others are around the exhibitor's booth, it means that I can get more time to talk with the representatives and a higher chance to develop a constructive networks.
Due to the theme of the career fair, most of the vacancies advertised by the employers are on part-time basis: the vacancy types are more about temporary duties or short-term contracts. From what I saw, moreover, there are still some companies such as EY and P&G promoting their professional placement programme and graduate programme (although the deadline of application is in the next three days). Despite that, my focus is on the summer jobs so I turn my attention to one of the event management agency in Guildford area.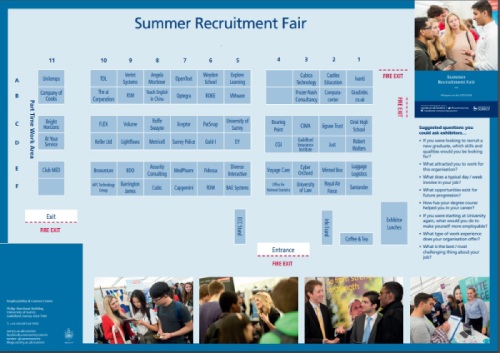 Along with many others, this recruiters have connections with event coordinators which are based in Guildford and surrounding area. I have signed up for their portals using my email address and only after a short while I start to receive the job alerts (although I would move those emails to the junk box if this happened before my dissertation was finished). ---
Prior to the Surrey's recruitment fair in May, I have also joined one of the largest Chinese-oriented recruitment fair in central London in late April.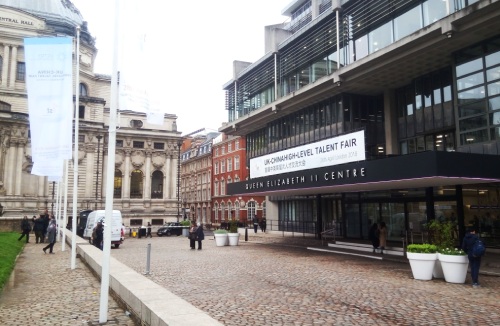 Thanks to the geographical location of University of Surrey , London is easily accessible with train travel to London Waterloo station within just 34 minutes. Indeed such a short journey time to London is, moreover, also one of the major reasons that has convinced me to picking up my study at University of Surrey : where else in the UK can make a better search of opportunities (in terms of ANYTHING) ? While the recruitment fair specifically targets quasi-graduate students, there are more than 30 participating companies promoting and advising different career pathways such as graduate schemes to Chinese-UK students and many high-profile companies even offer preliminary interviews to potential candidates.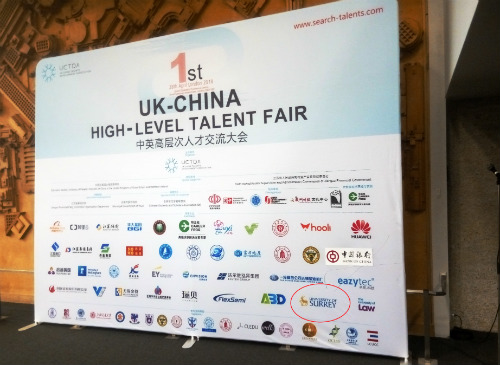 Although many graduate programmes targets postgraduate students, it is a great opportunity for networking because having a instructive conversation is always beneficial to job hunting. Indeed one for the recruiters told me that they did not list out job vacancies for undergraduate level only because they believe that postgraduate students will be more passionate to attend such a large-scale recruitment fair.
I wouldn't deny that Chinese companies prefer to value academic credentials ; despite that, I have given out a few CVs to the recruiters and I can't see any drawbacks to start building up connections with the companies  (after all I will be finishing the master degree one year after).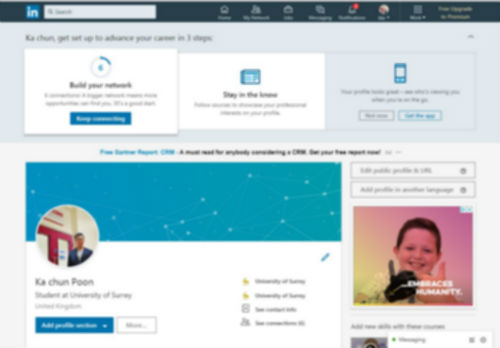 (Tips: open up a Linkedin account and master it to develop connections with other professionals)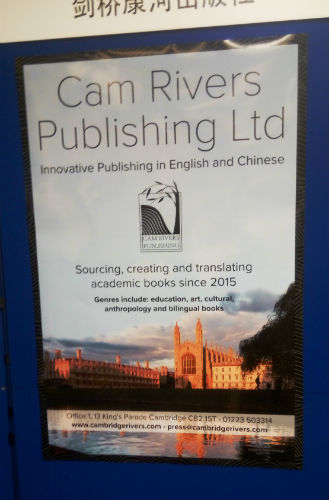 Another highlight (for me) is  the freelance work offered in this company: Translation of academic books. It sound quite exciting to me because from the signs around their booth it shows that their business is in the field of Anthropology.  Driven by my curiosity, I have had a short discussion with the representatives and interestingly they are actually looking for social science graduates to join the team. Indeed the freelance nature of this work does appeal me because flexible is quite important to myself (actually that's because I would love to reserve some period of time for travelling to the rest of Europe).
While I am always ready to accept the challenge, recently I haven't heard anything back from them after some initial exchange via email. So… if 'you' are reading this message at this moment, give me a hit so that I can get prepared to start lol (nevertheless, of cause if anyone interested may also drop them an email).
N.B. as to celebrate my survival beyond the dissertation deadline, I am going to join one of the momentous party in the university so do keep an eye on my next update! Until then, see ya.
David xx