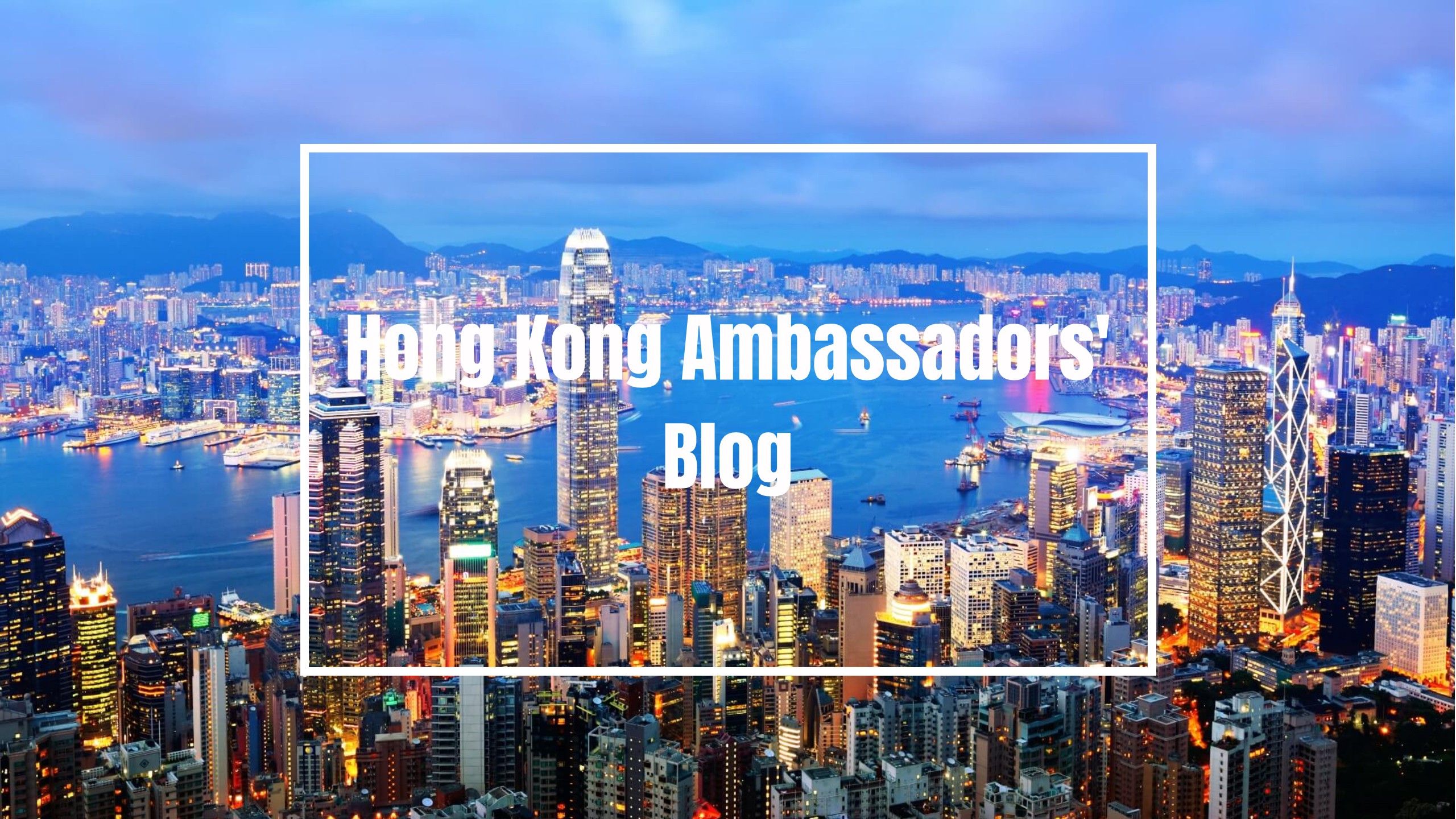 Hey Guys!
It was great to meet some of y'all yesterday! I have only just arrived last Tuesday, been busy unpacking and settling back in! I had to make sure I was all set and ready for work on Saturday!
Luckily we landed on a sunny day- everyone seemed energetic and ready for the day ahead!
All the student helpers are divided into different zones with a zone leader from the Surrey Events Team- I was in Zone C, so my teammates and I were located at separate entrances, closest to the parking lot and bus stops!
Now, in order to help differentiate between helpers, we had a blue colored shirt and a red one! So if you helped with directions, you would wear a red one and if you would be asked to wear a blue tee!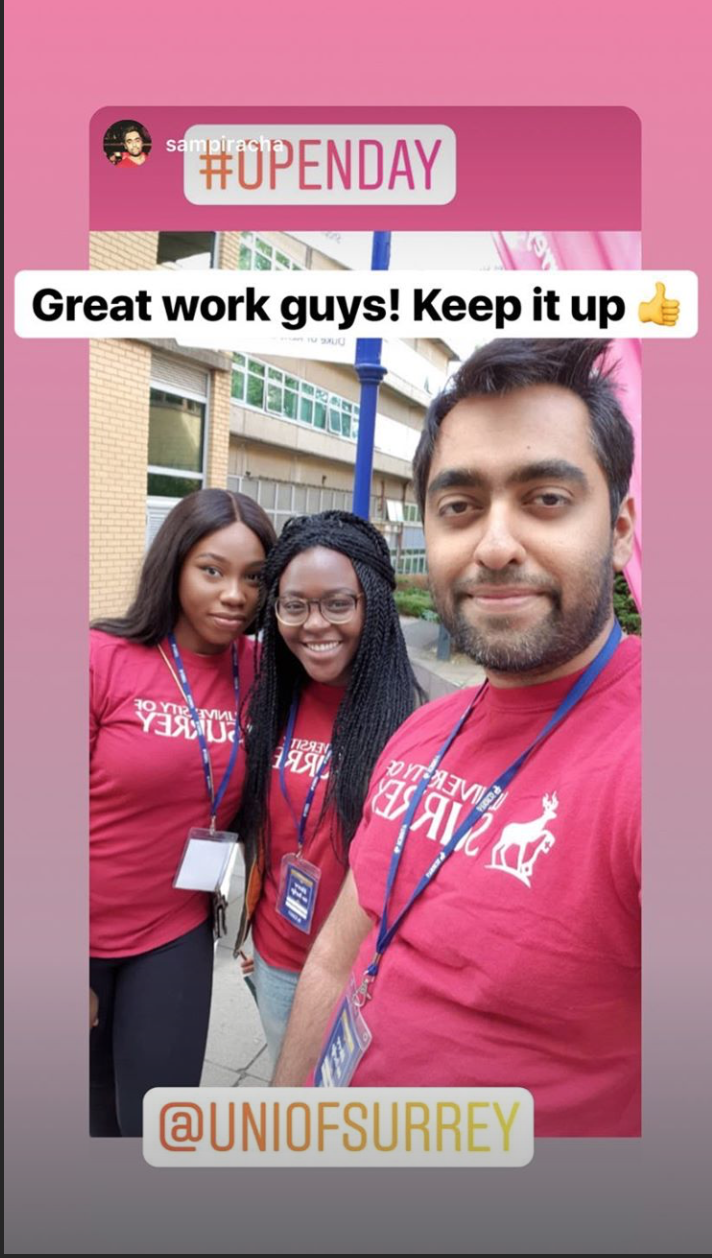 So straight after our briefing at 8:30 AM, individually, we went to our separate stations.
At around 11:30AM, we had our lunch breaks! Being a student helper is great because we get a complimentary sandwich lunch at Hillside! After a long morning getting prospective students and parents to places, it's nice to have a little place to ourselves! Hillside was the only place open to staff and student helpers, it was nice to be able to recharge without feeling too caught up in the heat of it all!
As for parents and students, they can head over to the marquees or pop up stalls for a quick bite! And of course, there's good ol' simply fresh!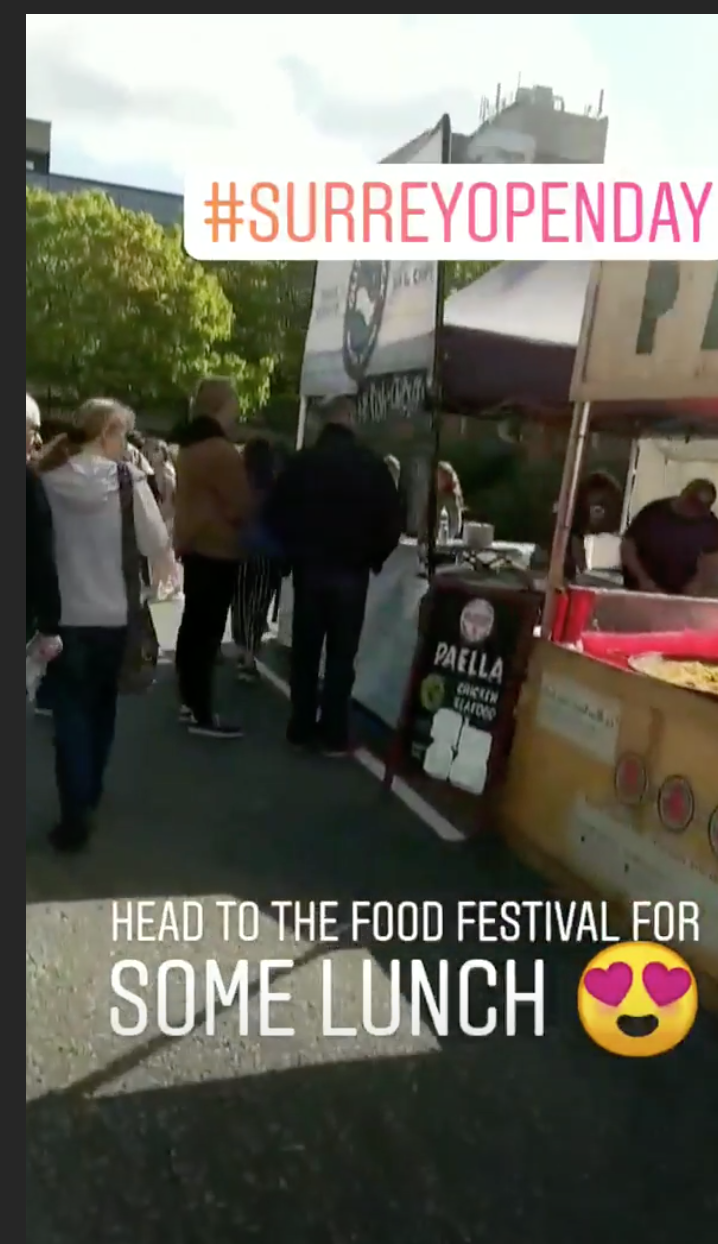 Right next to the marquees, we've got accommodation tours!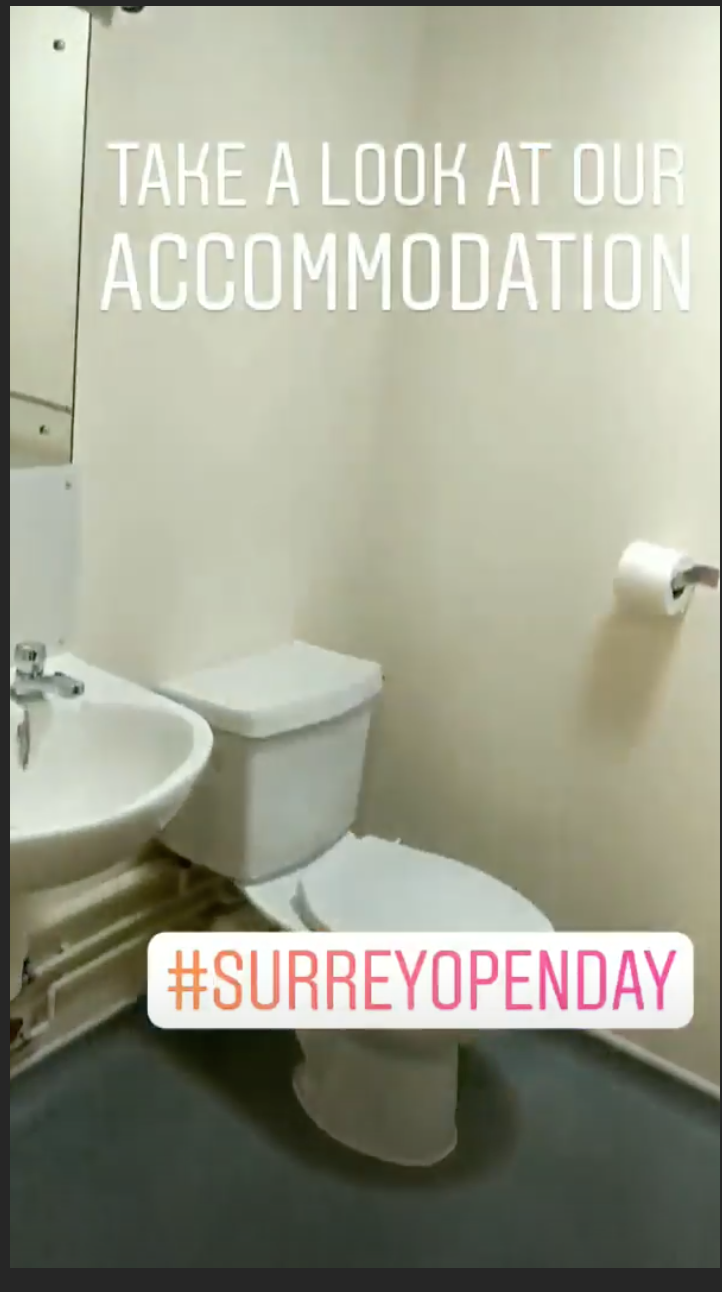 …as well as the information fair, where most interactive activities are held!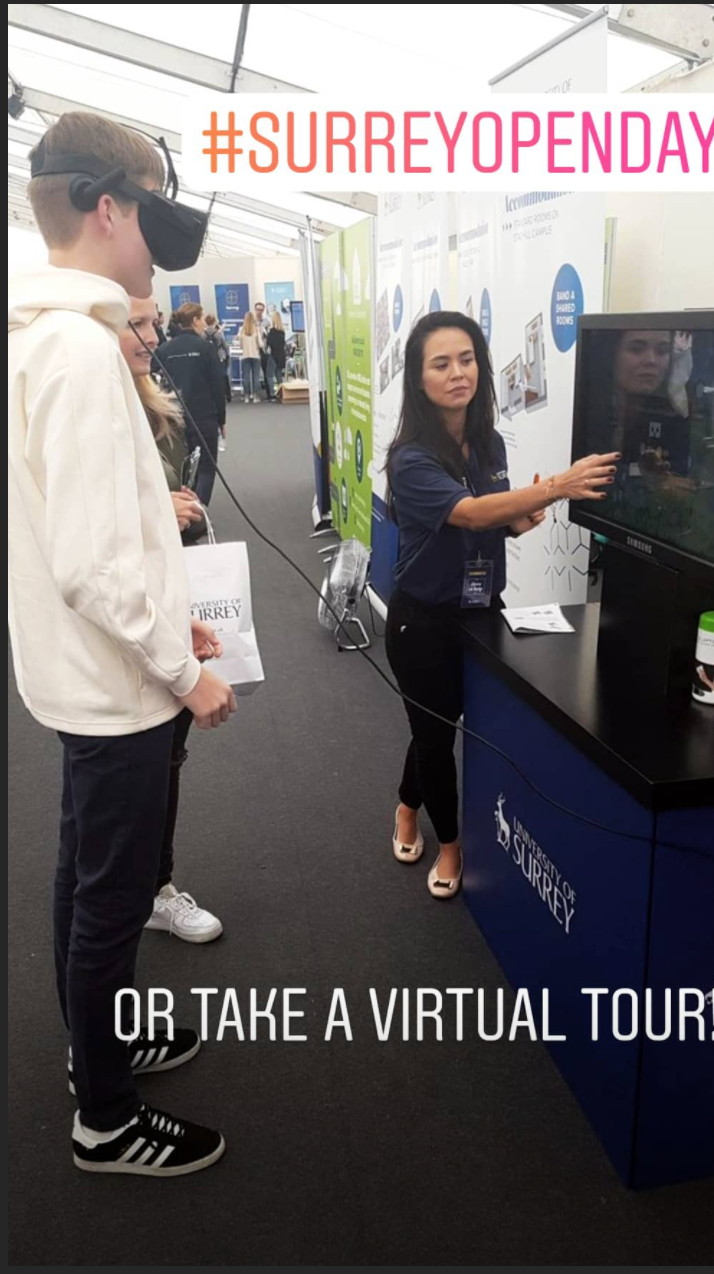 After that, why not re-visit the registration point for a welcome/ faculty talk?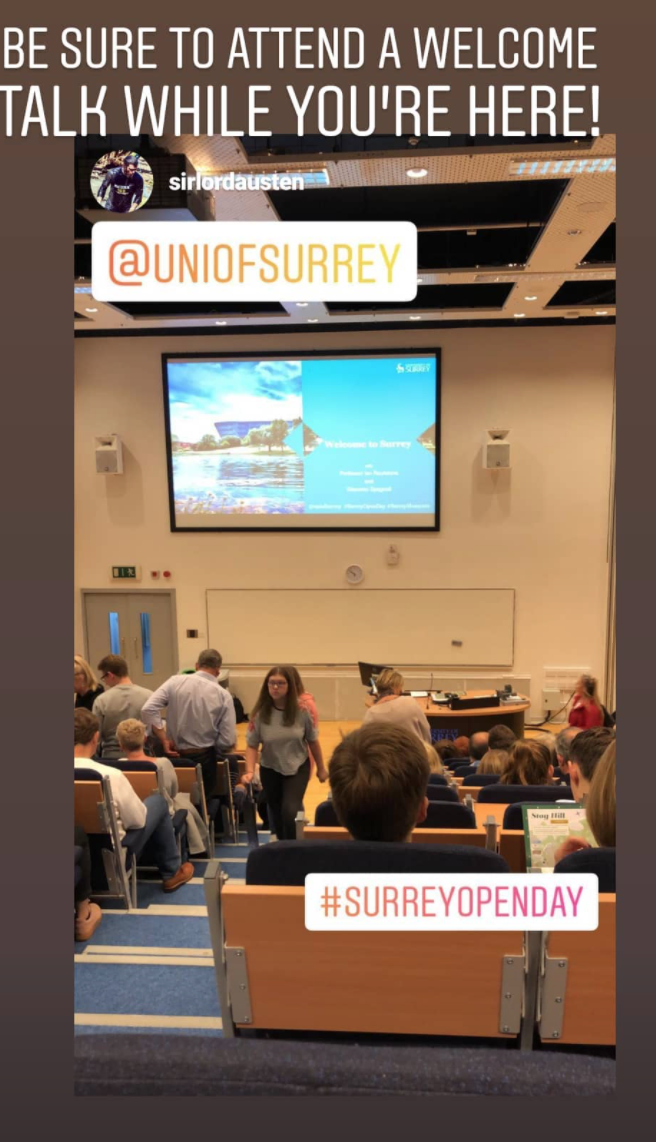 Well there you go! All the events we held at Surrey!
For those who didn't show up, we've got two more open days coming up in October!
See you then!
soph.