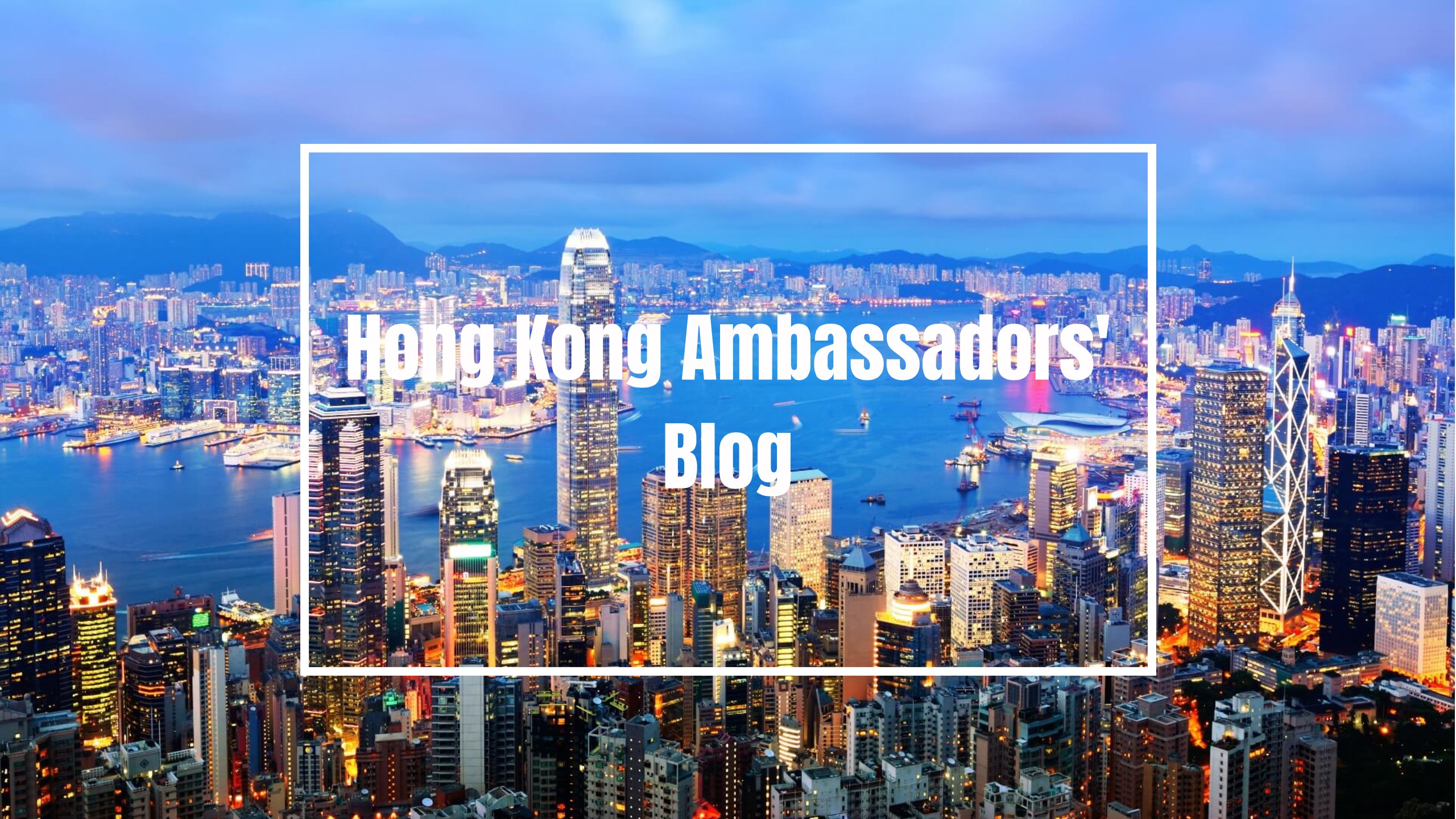 Hello everyone,
First of all a warm welcome to all of the 2018-entry HK students! It was like longer than a month before we last time met at the pre-departure talk.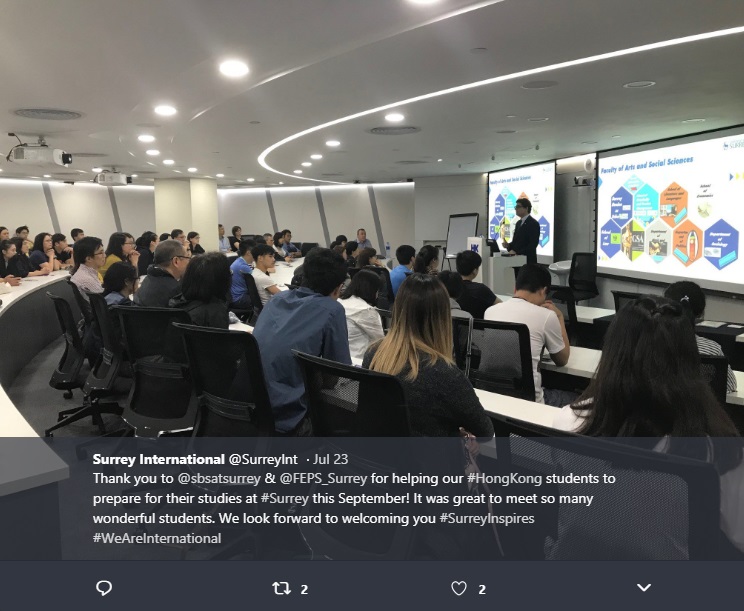 Hope everyone as a Surrey's fresher is enjoying the fresher week! These days were a bit tough to me because I was struggling with my career after my Bachelor degree (which already finished in June). Despite the completion of my course, thankfully my personal tutor does not leave me alone and she has been advising me for every possibilities of my path throughout the summer. Moreover, the employability centre which is on Stag campus is open throughout the year despite university vacations, and it actually means that I have made great use of the service there during the summer time. I tbh felt really grateful to the generosity of the staffs there because they never feel being bothered even though the number of visits is actually same as my visits to gym in the past three months! A great thank you with compliment particularly to Susan!
Student Ambassador scheme
7th Oct is the deadline of application submission! Student ambassador is a truly flexible role and a golden opportunity to learn from working alongside with university's administration staff and marketing officers.
Although I myself could only be in the team for a year, there is nothing more sad than missing all of my ambassador friends. We worked together in numerous occasions, had great fun when learning from aspiration raising events such as university's applicants days and higher education fairs, and of cause spending some of our earnings together for a memorable day trip to Aston Tower!
I'll spoon-fed you if you are ready to accept the commitment: Link's here.
GGA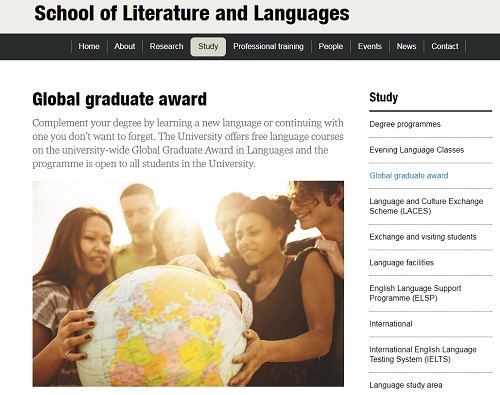 Don't miss a chance to learn a foreign language with no extra cost (FREE!). The application is now open and ,believe me, GGA is EXTREMELY popular amongst Surrey's students.
If you successfully get a place at any of the language classes, you will be registered with an extra module at surreylearn. The module itself counts towards 15 credits, but there is no need to be stressful because it will not affect your grades of undergraduate degree. However, since this is a radical investment on student's experience imposed by the university, the university would expect us to have full attendance in the entire academic year. Indeed, language learning is always linked to consistency and initiatives. I notice that some of my course mates has withdraw from the module due to numerous reason. It is a shame to see students do not think thoroughly before taking a seat on one of the language module;  there are always someone whom is passionate to join the class. however, there are always someone whom miss the deadline of registration.
I have shared my journey of German class in some a blogging. Learn more here and give yourself a go!
Bus pass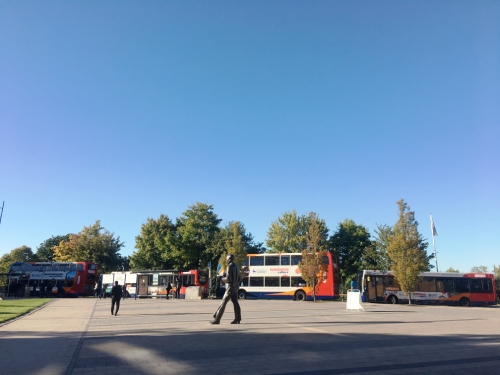 From this academic year on, with the new bus network the bus service connecting Stag Hill campus, Manor campus and Hazel Farm residence are running 24 hours for students!
Don't forget to apply for a special discount code which entitles us a 75% reduction of ticket cost (exclusive to university students! )before the purchase of annual pass.
Clothes

Well I just spotted that many high street retailers are doing promotion exclusive for students throughout the fresher week. Eg. Topman and Topshop is giving out 20% additional discount on top of the discounted iteams!
I passed by Appleseed which is on Level 0 of library building and see what I found?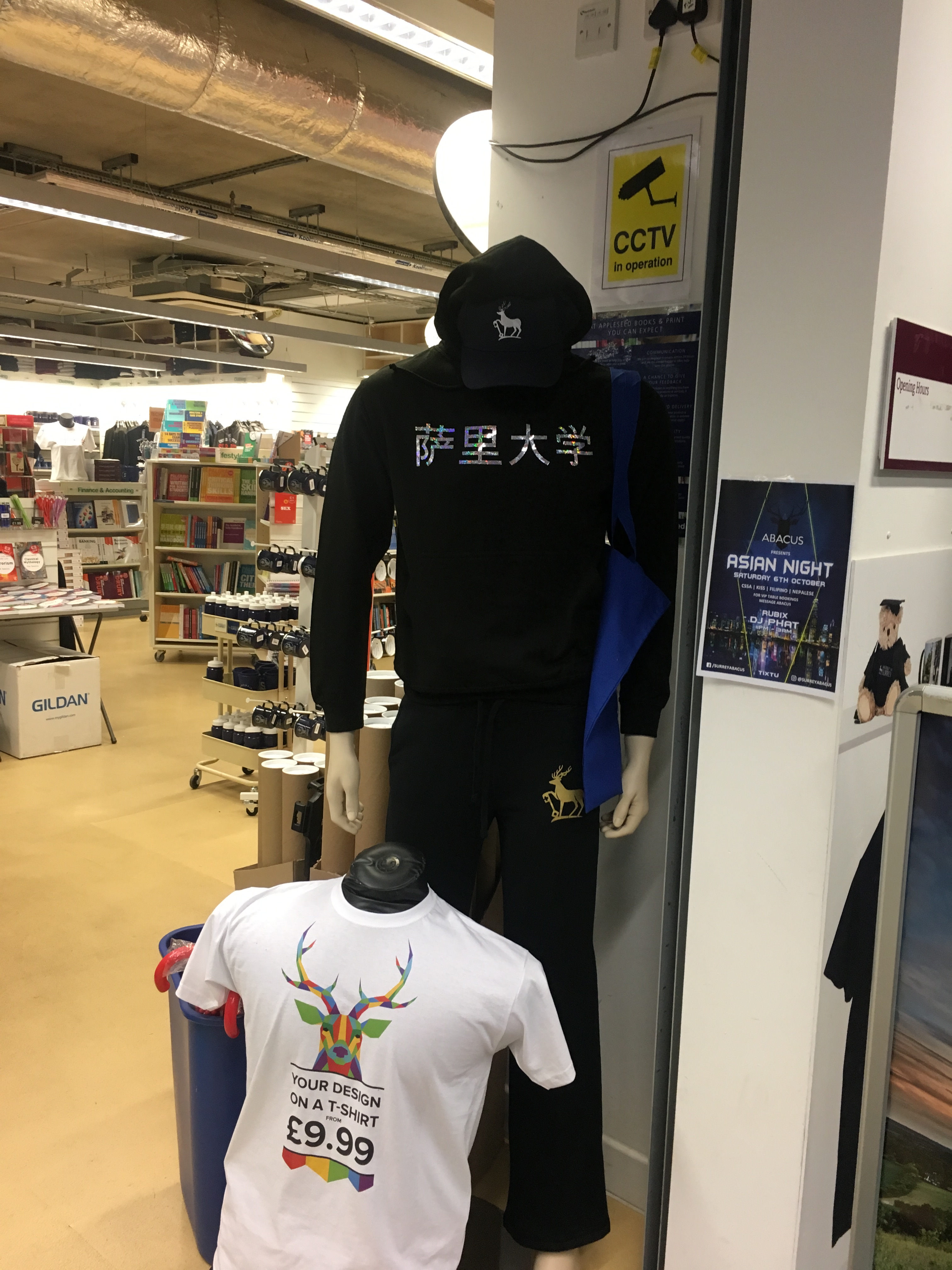 I myself got one which the words' printed in English. A bit curious if the Chinese version can be as popular as the When there is Teamsurrey sports game happening at Surrey Sport Park, you can see that audiences like to an university-branded hoodie as a moment of support to our uni's sports team!
I will be leaving the university soon: probably there is one last shot before that happens but if not, goodbye !
David xx