Hi there, it has been a while since my last blog! January was pretty crazy for me lol I've been busy working on my final projects and studying for exams. Thankfully, it is all done now and it's time for the next semester! 😉

Can't believe that I have already been here for almost 5 months! Time REALLY flies! Sometimes when I got a little homesick, the best way to cure it is to have some Asian food!

I usually love to cook by myself. If you would like to get some Asian groceries, there are 2 places in Guildford that you have to go!

(1) SimplyFresh (on campus)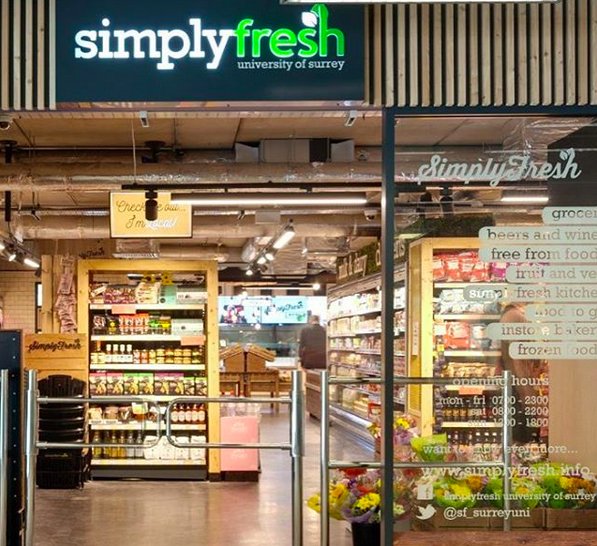 SimpleFresh on our campus is a very convenient place for you to get Asian groceries! It is just located right inside the Library and Learning Centre. You can get most of the groceries that you'll need for home-cooked Chinese meals.

Address: SimplyFresh University of Surrey, Library and Learning Centre, University of Surrey, Guildford GU2 7XH

(2) Chinese Taste (Town Centre)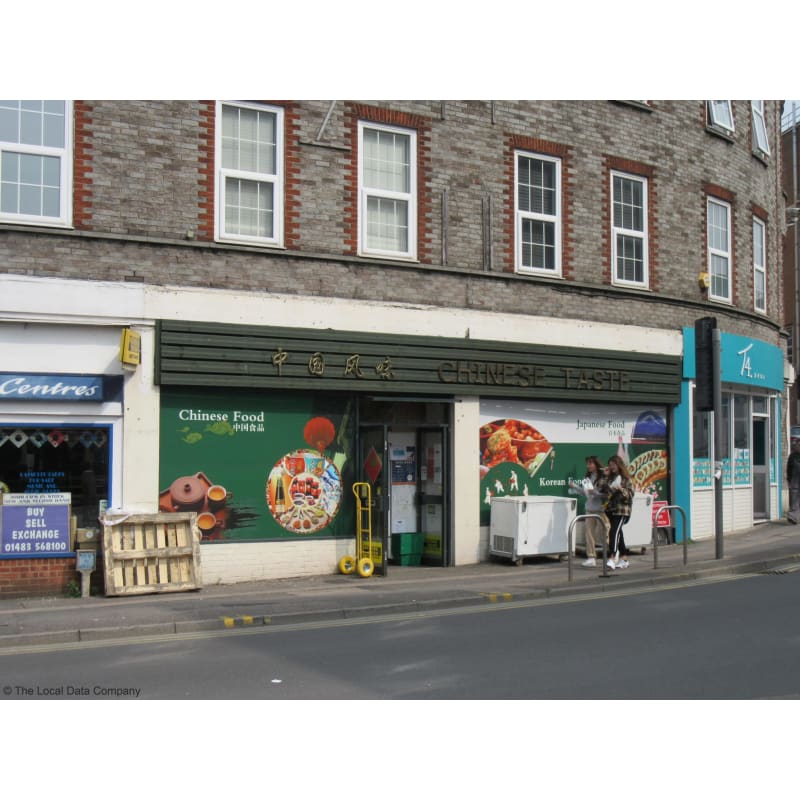 Best place to get Asian groceries in Guildford? Pretty sure most people living here will agree that is Chinese Taste. If you are looking for more specific types of Asian food items or snacks, this is where you have to go. Hotpot has always been one of my favourite comfort food here in the UK 😜! You can get everything you'll need for making an authentic Hong Kong style hotpot or chicken pot in Chinese Taste!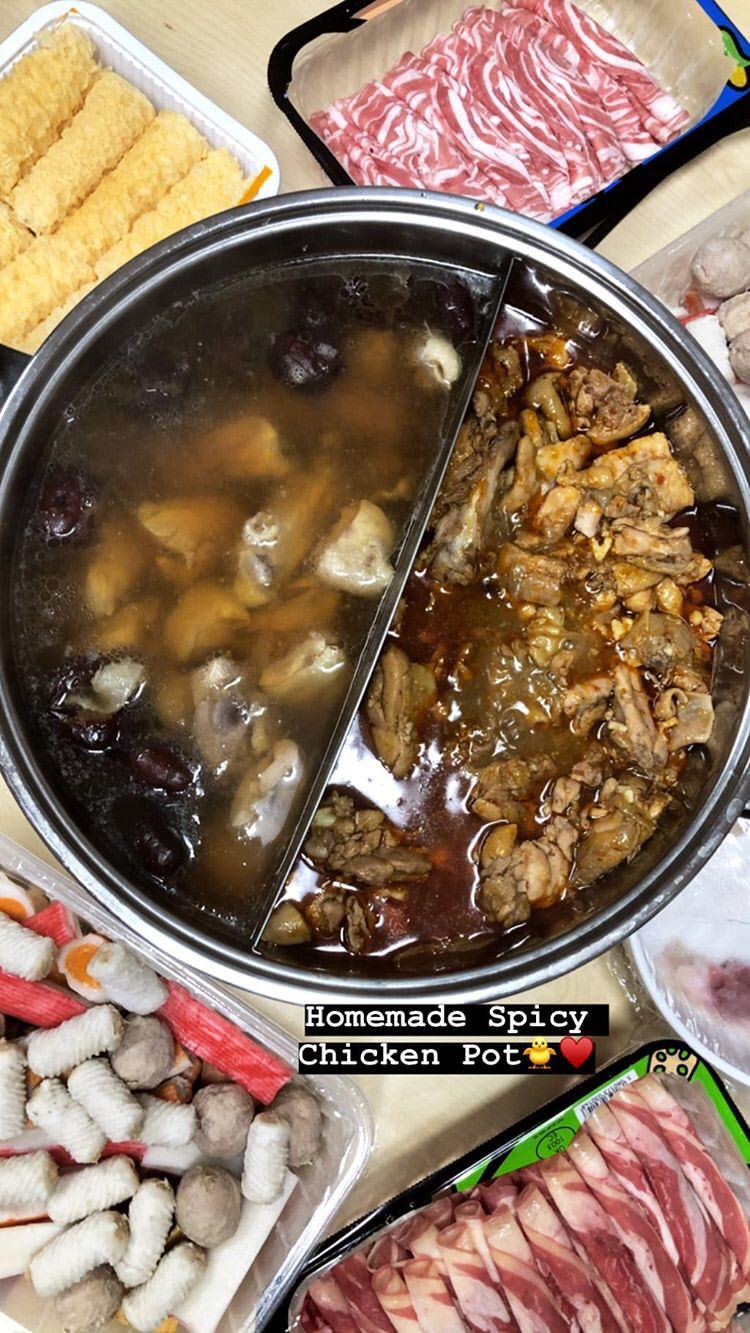 Address: 89B Woodbridge Rd, Guildford GU1 4QD

(3) Young's Kitchen (on campus)
Looking for some Asian food for lunch between classes? Young's Kitchen would be your choice!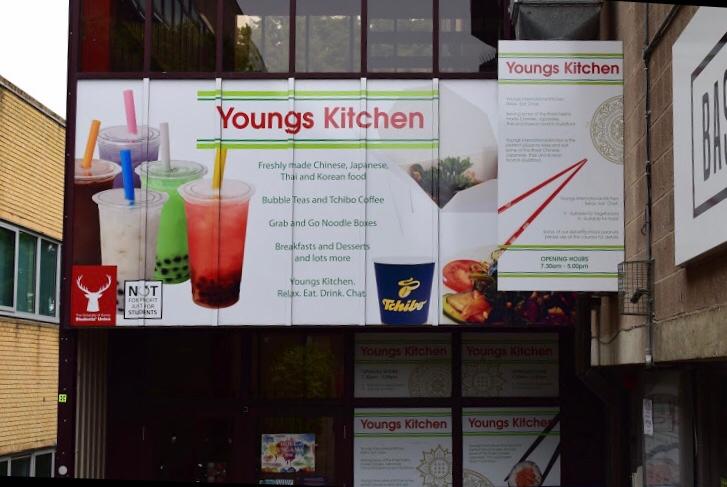 It is an Asian fusion restaurant located in the Basement. I won't say they have very authentic Asian food lol but if you're craving Korean food, you should try their bibimbap (Korean mixed rice)! They also provide Chinese and Thai food with reasonable price!

Address: Union House, University of Surrey, University Campus, Guildford GU2 7XH

(4) Kokoro (Town Centre)
One of my favourite places to get Asian food would probably be Kokoro.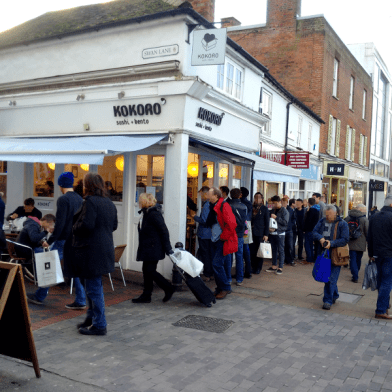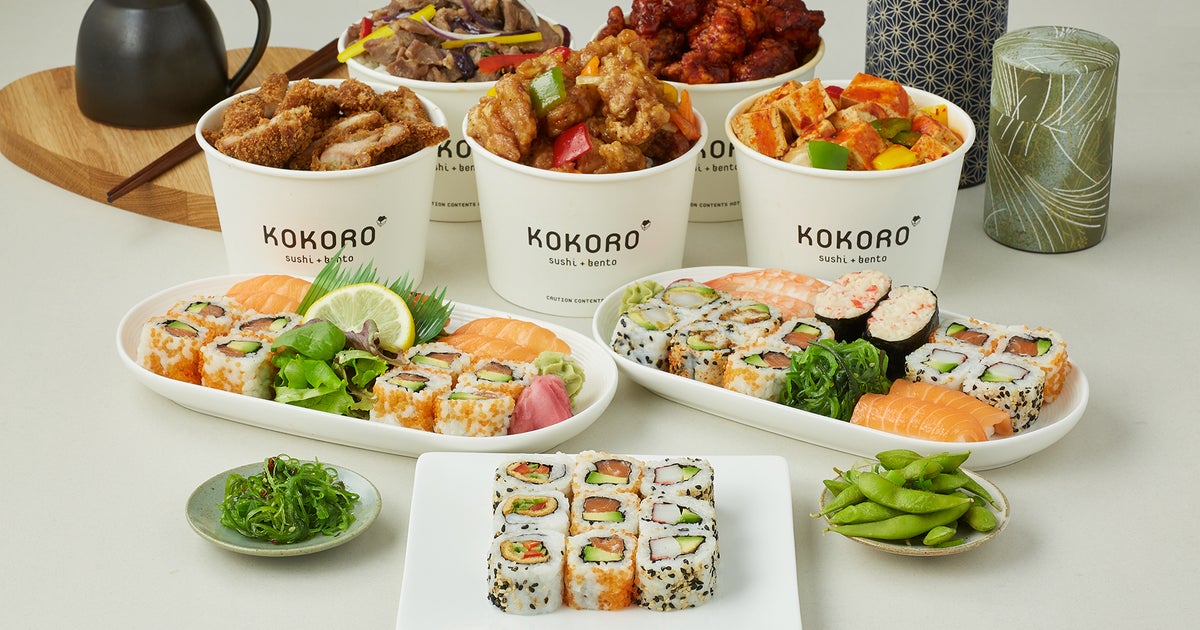 Japanese sushi, curry rice, Chinese stir-fry… you name it! You can get them from town or you can easily order delivery from them if you're feeling lazy and prefer having meals at home 🤣!

Address: 53 North St, Guildford GU1 4TE

(5) Rumwong Thai Restaurant (Town Centre)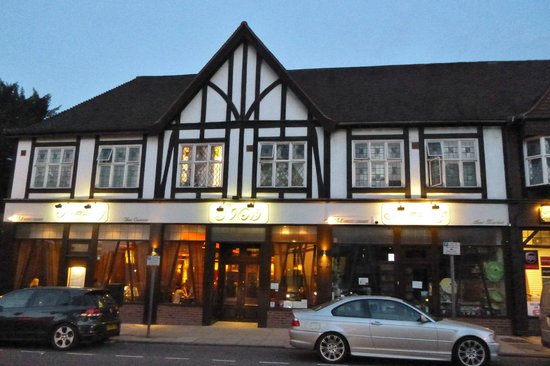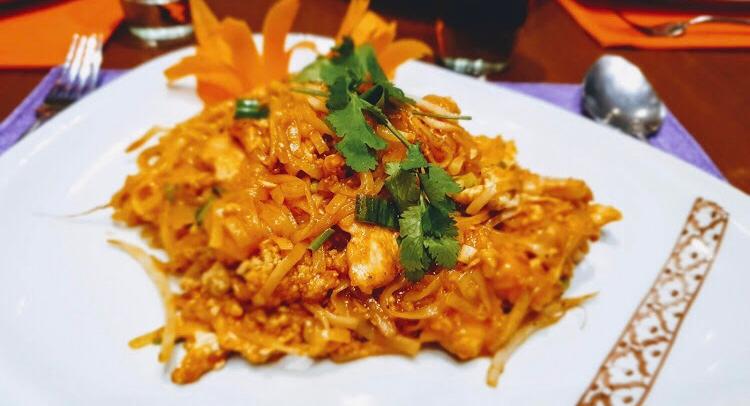 Last but not least, if you're a Thai food fan like me, you can't miss this place! My Thai friend actually recommended this place for me and she said the food there is really authentic! More on the pricey side, but they're worth every penny! You can't go wrong with ordering Pad Thai and grilled pork😌!

Address: 18-20 London Rd, Guildford GU1 2AF

It's normal to feel a little homesick but you'll always find a way to make yourself feel better! (Never say no to good food haha) Definitely check out these places and let me know what you guys think!

Steph