Hi all! Hope you are well. Ever since I started uni, a lot of people has been asking me 'why did you choose Surrey?' Well, it is hard to conclude everything in a few sentences, but there is a couple of reasons that make me feel like Surrey is the choice 🙂
The Location
Being moved from a tropical city, I have barely experienced cold weather. Therefore, I prefer studying in the south of England, which is comparatively warmer than the northern part. Surrey is in the southeast of England, with Guildford being the greatest town. And its super convenient geographical location – 30mins train away from London, 45mins bus away from Heathrow airport – makes it more appealing to me.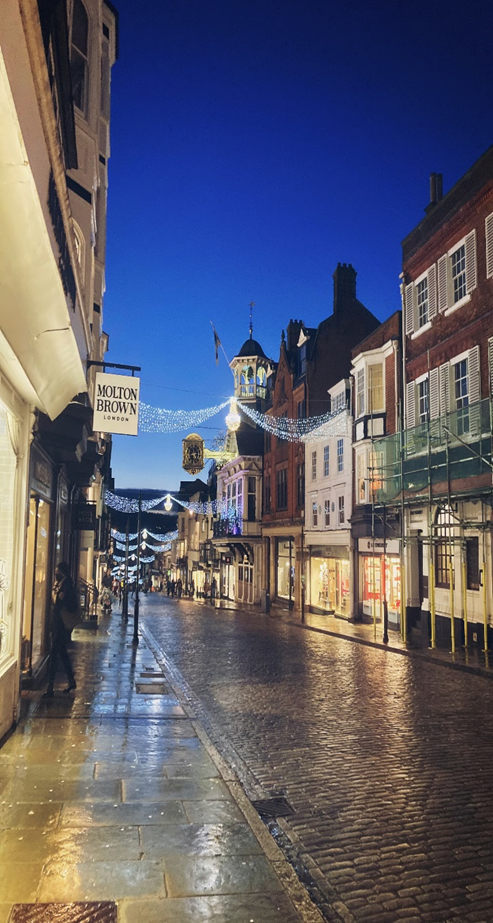 The Course
Food, nutrition, and dietetic courses at the University of Surrey have always been one of the top-ranking in the UK. After knowing I would like to pursue my future career in this field, Surrey has always been up on my head as my firm choice. I also like the fact that this course included 3 compulsory placements. As early as during Year 1 summer vacation, the first placement is a good opportunity for us to have a taste of what is it like to work in a hospital setting and experience the role of a dietitian. And the other 2 12-week placements happen during Year 3, which we work in NHS hospitals as student dietitians. It is always a good idea to explore and experience possible future careers before graduation. And the fact that upon graduation, you will become a qualified band 5 dietitian is always something exciting.
The support
As an international student, studying in another country can always be daunting. However, with Surrey being one of the most culturally diverse uni in the UK, there is a lot of support which makes your life much easier:) There's a lot of talks, seminars, education fair from the uni. And some of them target only international students, or in particular, Hong Kong students. These events are extremely useful for my application. On-campus, there is a lot of service towards international students, e.g. support on visas, accommodations, GP registrations etc. which is really helpful. 
There's still loads of reasons why I have chosen Surrey, but the above are the three main ones I have thought of. I would say I have spent 2 years of remarkable time here and I was always pleased to have Surrey as my firm choice.