Continuing to explore places in the UK this year xd. Today, I am going to share my visit to Bath and Bristol. Both places are just a 2hr train away from Guildford. In my opinion, it is always a nice idea to have day trips to places around Guildford during weekends!
Roman Baths
You can never say you have visited Bath if you haven't been to the Roman Baths:) The Roman Baths was the only hot spring in the UK and was a temple constructed back in 60-70AD! Although it is no longer available for a bath xd but it is definitely worth a visit, having a taste of a Roman life.
Bath Abbey
As the landmark of Bath, you will instantly find the Bath Abbey in the city centre. This is founded in the 7th century, famous for its Gothic architecture and its yellow Bath Stone. Sadly, we haven't got time to have a walk around this Grade I-listed parish church this time.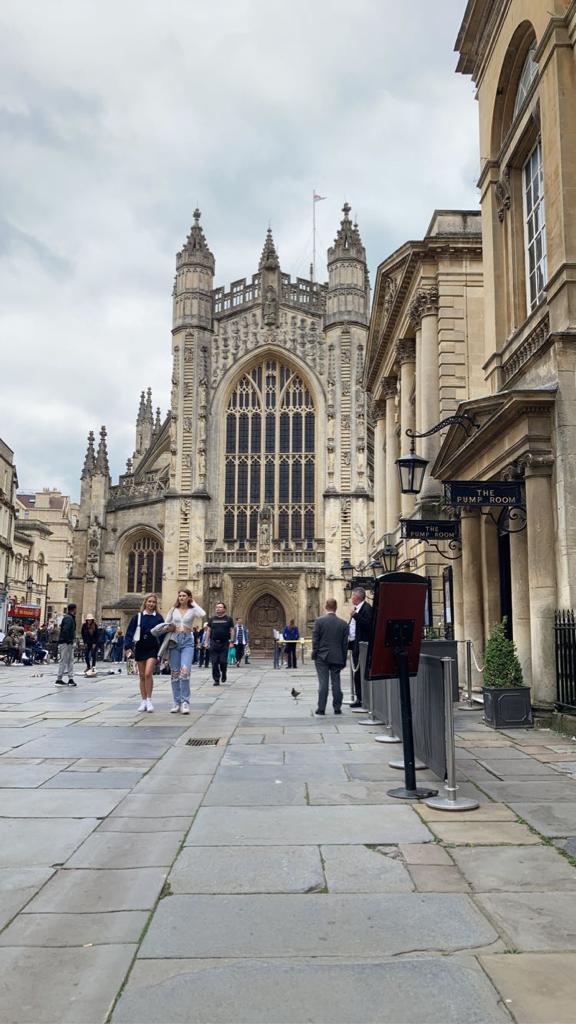 The Royal Crescent and The Circus
This is another well-known example of Georgian architecture built between 1767-1775 in Britain. It is designed in a perfect sweeping crescent around a tranquil lawn. While the circus nearby is regarded as one of the most satisfying arrangements of Georgian townhouses. Don't miss out the Royal Victoria Park just next to it! It is a good picnic spot to spend an afternoon.
The Jane Austen Centre
If you are a fan of the famous novelist, Jane Austen, you might be interested to check out this exhibition. She has a strong connection to Bath, a city where she lived and that inspired her novels enormously.
And for Bristol, instead of visiting the famous tourist attractions. We decided to just chill around the harbour side. It has been such a relaxing walk that day!