Hello! I'm back again after what I've dubbed March Madness, where I had assessments due every week during the month. Thankfully we're now on three-weeks long Easter Break, so I've got a bit of down time to relax and regroup before the final push through the remainder of the semester.
London is usually the go-to spot for day trips from Guildford because it only takes around 30-40mins to get there on the fast trains and it's got tons of things to do so you can never get bored of it. For those who love art and culture, a trip to the London museums, gallery, and theater will definitely not disappoint. Unfortunately I don't have appreciation of fine art  and quite honestly I am terrified of museums (they're like IKEA, once you go in it is ridiculously difficult to get out). It took a lot of persuasion from friends to drag me along, but the places I have visited were actually quite alright!
During the beginning of March, I went to the British Museum with my friends. It's a free entry museum with an vast collection of items dedicated to human history and different cultures. It was interesting to see artifacts from different parts of the world all in one place, and we spent around 2 hours browsing through the displays. course, the British Museum itself has a very recognizable external and internal architecture, both of which are common selfie locations (打卡位), so it's well worth the visit just to take a walk through and to take a couple of pictures. It was a very fun day with friends, wandering aimlessly around and pointing out and appreciating interesting items, including the display for artifacts from China.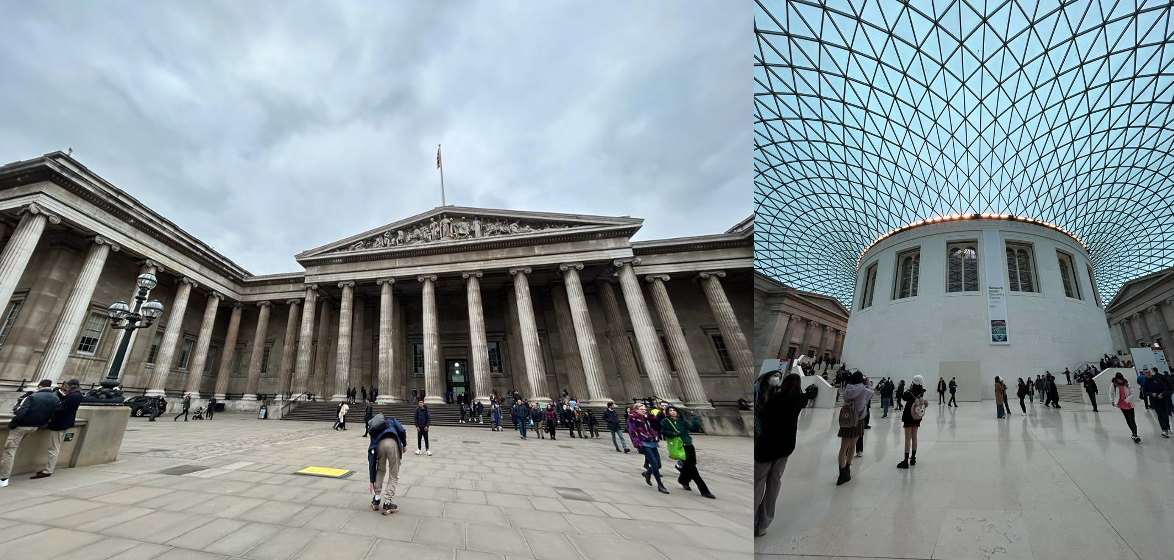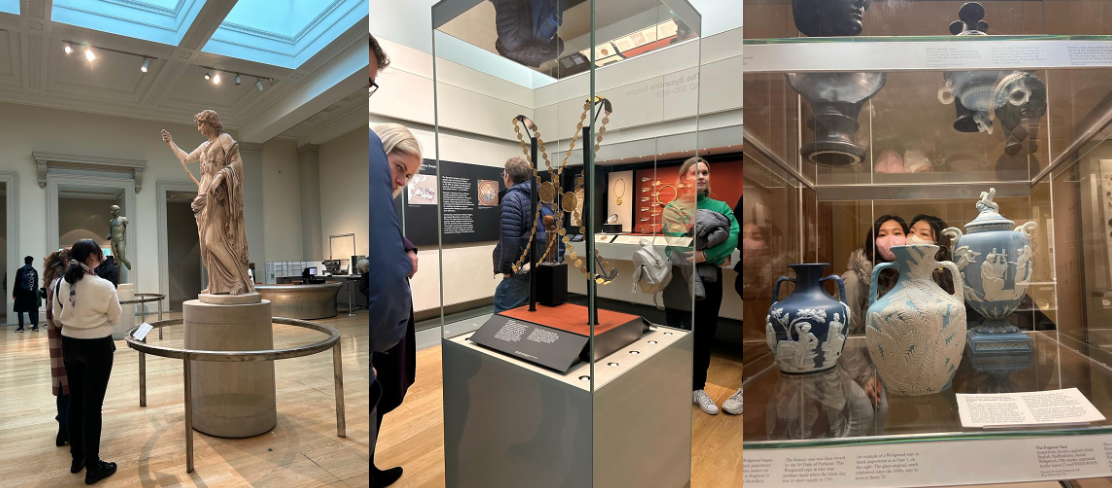 At the end of March, I went to the National Gallery by myself. This was my first experience going to a museum alone, as I am usually very adverse to museums. The National Gallery is an art museum that has an extensive collection of paintings from the mid 13th to 19th century, ranging from medieval to modern art. Besides descriptions of each collection, the museum provided explanations of different motivations, inspirations and movements that influenced the art of each period. Although I don't understand art and am not particular to art appreciation, I found myself incredibly lost in the gallery, finding interest in understanding the stories behind certain pieces and spent a surprisingly long time at the museum (almost 3 hours, until the museum was about to shut when I found myself becoming alone in a lot of the rooms). The most crowded area in the gallery was where the Van Gogh and Monet paintings were located, and I couldn't help but take a couple of pictures like any other tourists.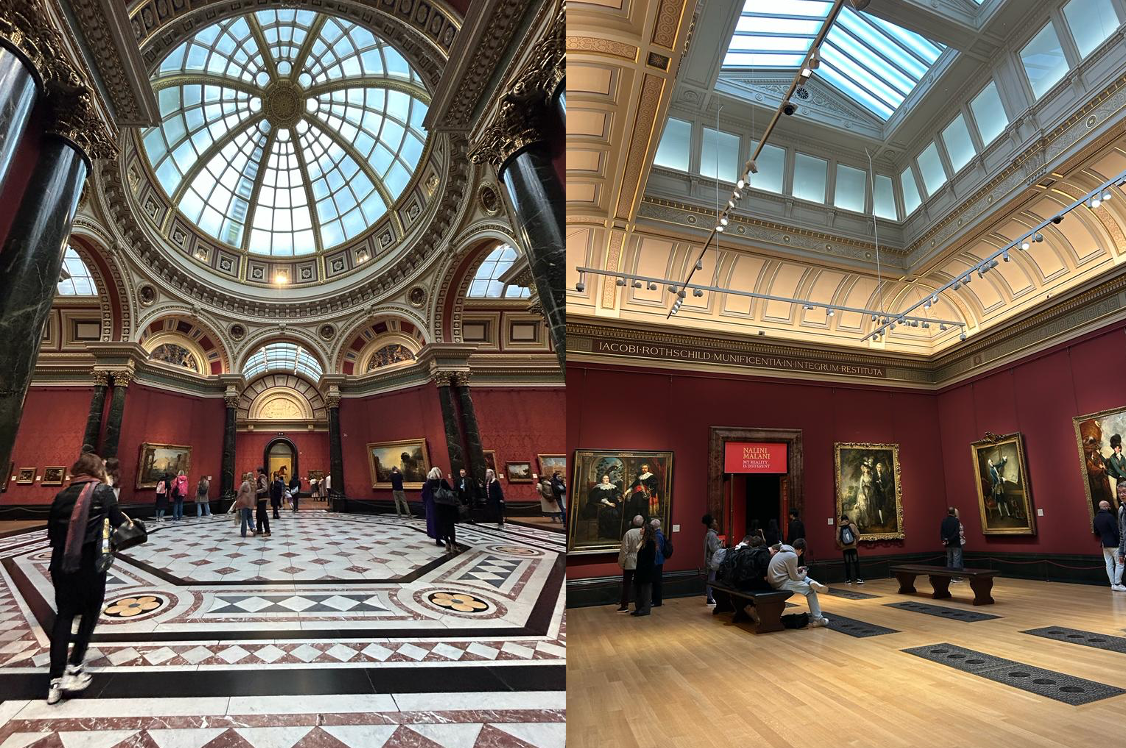 The interior of the gallery itself was a work of art.

Even if you're not keen on history, art or culture, visiting museums in London is definitely worthwhile to add to an itinerary on a day out. You may very well be surprised by your experience, as I have!