Welcome back to Surrey folks, it's now third week of uni and I hope everything is going fine to you all!
As our travel series approaching its first anniversary, it's time to go somewhere slightly different – UNDERWATER! In the previous summer, I went to Malta and worked at a dive center, where I also spent basically all my time doing scuba diving. It was a really fruitful journey and therefore, I would love to take this opportunity here to show you all how beautiful it is being underwater
and of course, as a way of organizing memories.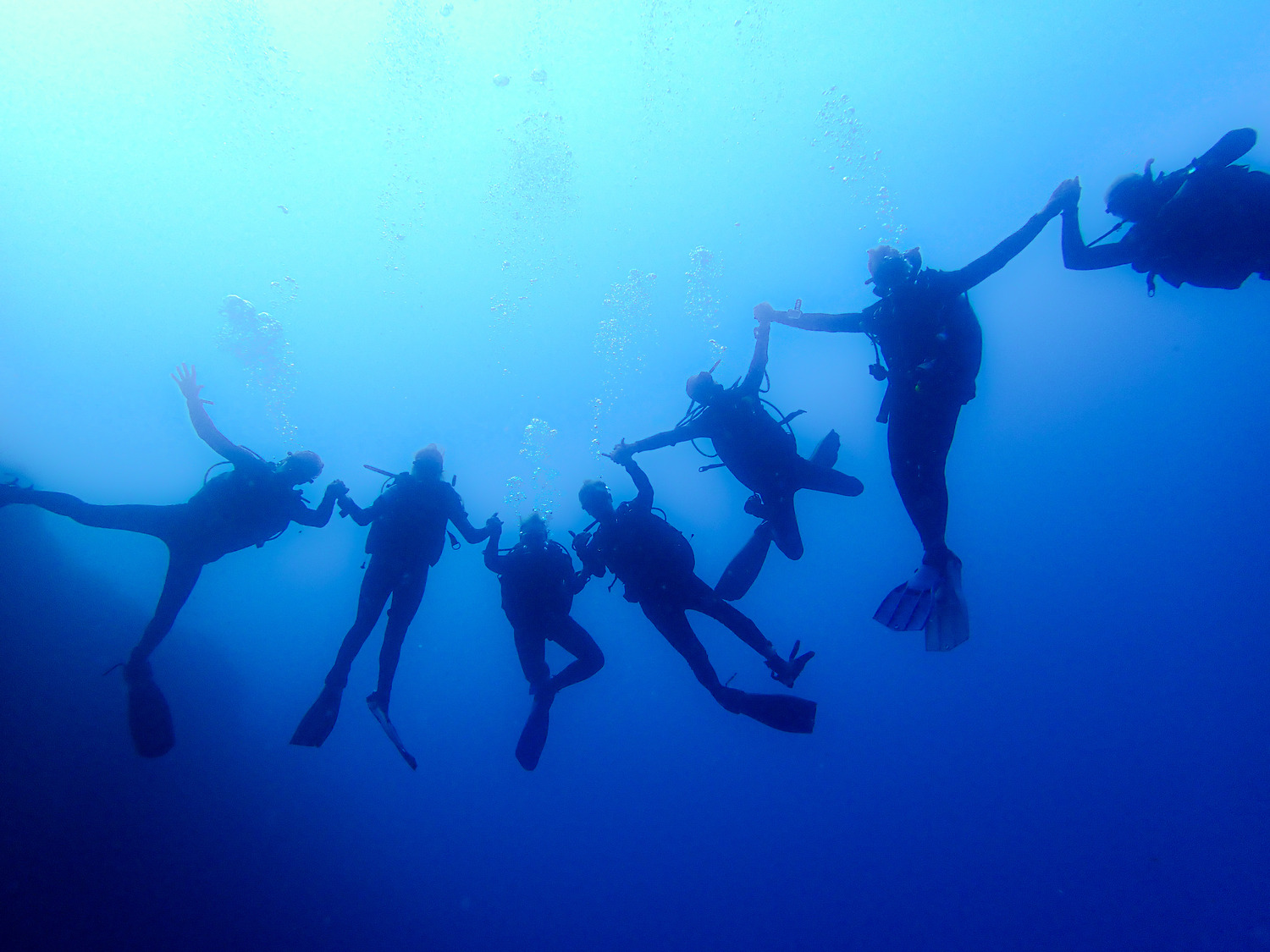 ---
Welcome to Gozo, Malta – one of the most popular destinations in Europe for sun sea sand vacation, where people do snorkeling, scuba diving and stuff. However, different from other places, Malta is not quite the place you want to go if you are craving for seeing rich marine life. Being said, Malta is in fact a famous place for wreck diving (a type of diving that used to explore the wreckage of ships, aircraft and any other man-made structures), or if you prefer topography over marine life!
There are some world-class dive spots with various unique features such as Blue Hole, Ras il-Ħobż (a.k.a. the Middle Finger), Cathedral Cave. As well as wrecks like P31, Karwela or the upside down Xlendi!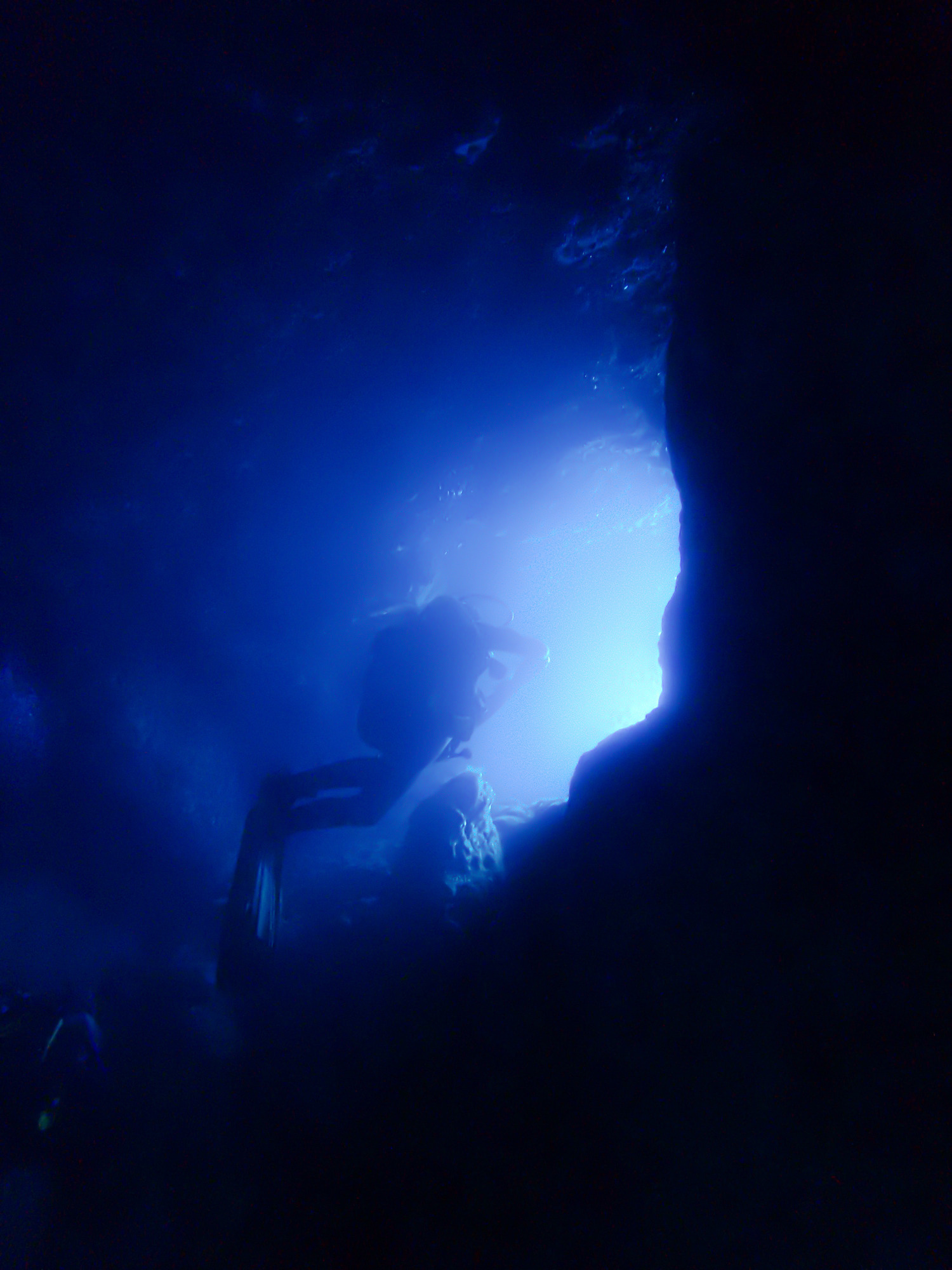 Without further ado, let's take a look at some of the wrecks that I have dived in this summer –
P31
P31, Pasewalk was actually a minesweeper made in East Germany. It was sold to Malta back in 1992 along with another sister ship of hers, being renamed as P30 and P31 respectively, which were then used as a patrol boat ever since to secure the Maltese coast against smuggling and boarder control operations.
P31 was deliberately scuttled in 2009 off the Comino Island at the depth of 18 meters, later serving as a diving site. As a ship wreck, P31 is a perfect dive site for all level divers 🤿 or particularly wreck trainings as it is relatively shallow, with an average depth of 15 meters and deepest point at 20 (the top part is only 7 meters now as it was moved during storms over the winter back in 2010 and 2011!). P31 also has lots of open areas like its engine room and boiling room for penetration, however, accessible only by boat.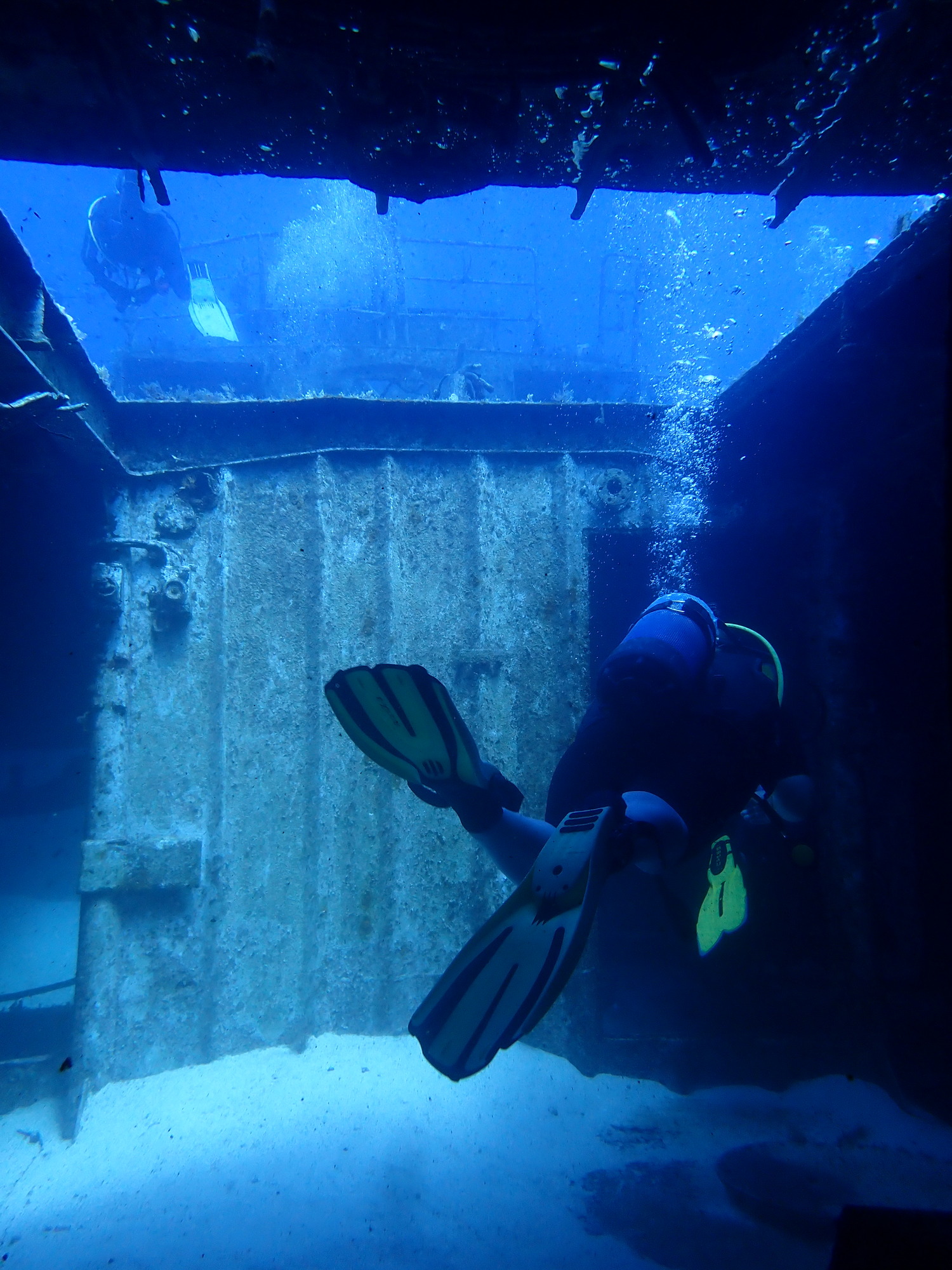 MV Karwela
One of the three wrecks off shore in the south coast at Xatt l-Ahmar on Gozo, Malta in between MV Cominoland and the upside down Xlendi 🚢 🛳️ ⛴️ Karwela was a passenger ferry build in 1957 able to accommodate up to 850 passengers. The 50 meters long was actually renamed twice before it's decommissioned in 2002.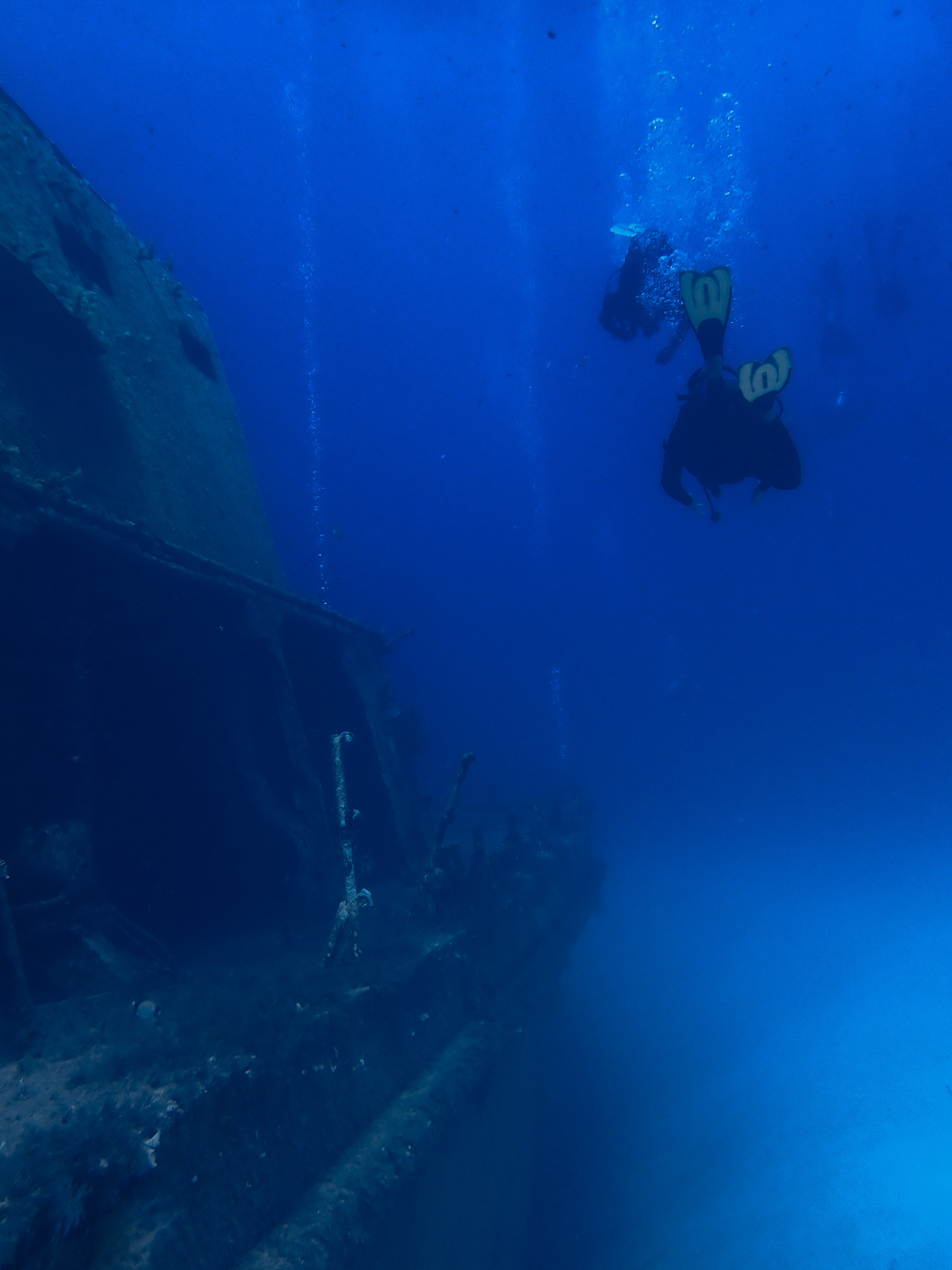 To reach Karwela, we need to dive down to about 40 meters, where the stern rests at 44 meters and its bow lays a bit lower at 34 meters ⚓️ It is although safe for penetration as the rooms inside Karwela were thoroughly cleaned before sinking, it is still recommended to dive there with more experience and confidence. Different from P31, you may get to the dive site by cars.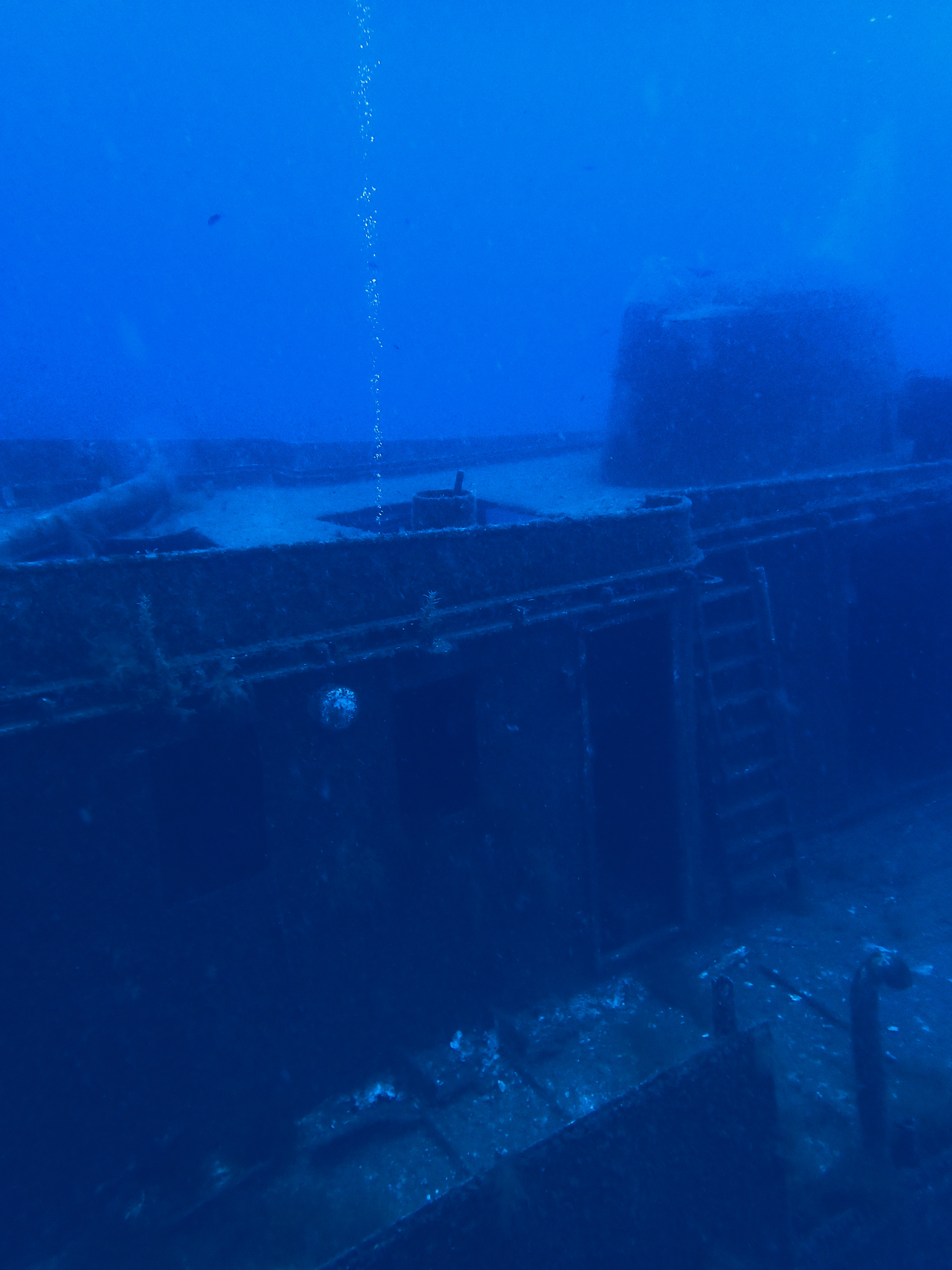 Also, when you are there, don't forget to penetrate the stairs rooms – it's one of the greatest highlights of Karwela!!
---
Ras il-Ħobż
Enough of wrecks? Here comes topography!
Like said above, it's also known as 'The Middle Finger', but why?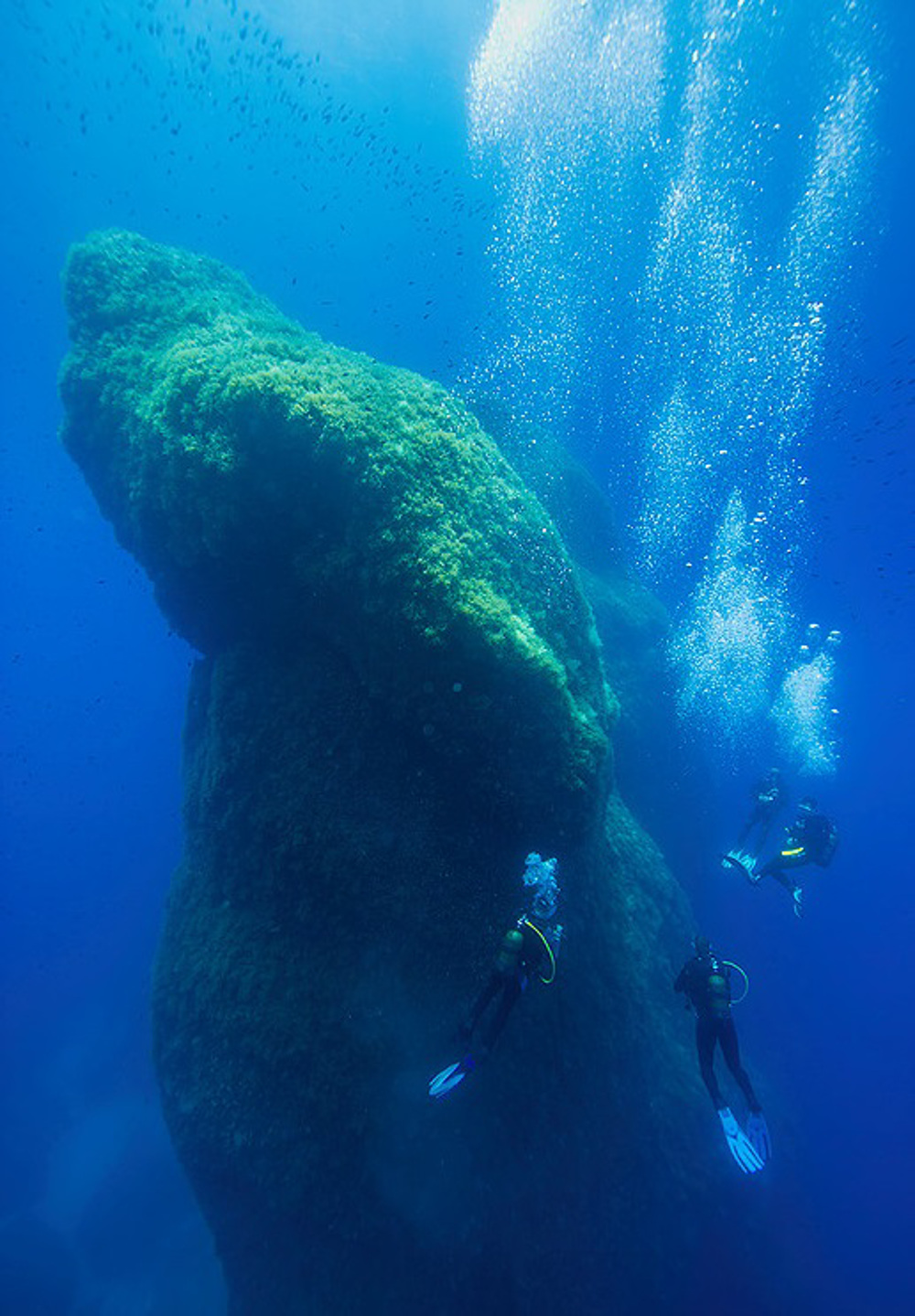 Located south, Ras il-Ħobż has a vertically standing pinnacle that comes with a shape looking pretty much like a middle finger.  Due to the pinnacle, lots of marine life were attracted such as moray eels, barracuda and amberjacks.  Although the deepest point was over 80 meters, the fun part remains at max 25, meanwhile, also suitable for Tech Dive training which explained frequent appearance of Tech Divers.
The next time you dive there, you know what to pose for pictures, right? 😉
---
Cathedral Cave
also known as the Blue Dome, suitable for all level of divers but could be quite an advanced dive site at the same time. Due to its entry terrain shore access can be somehow challenging, particularly during windy, choppy days. It can be a shallow dive but the deepest depth may also go down to 30 plus meters, depending on your qualification and preference of course.
Different from other dive sites, you may have a short break in between your dive as there is a cave that you can surface. The unique feature has made CC one of the most spectacular sites on Gozo!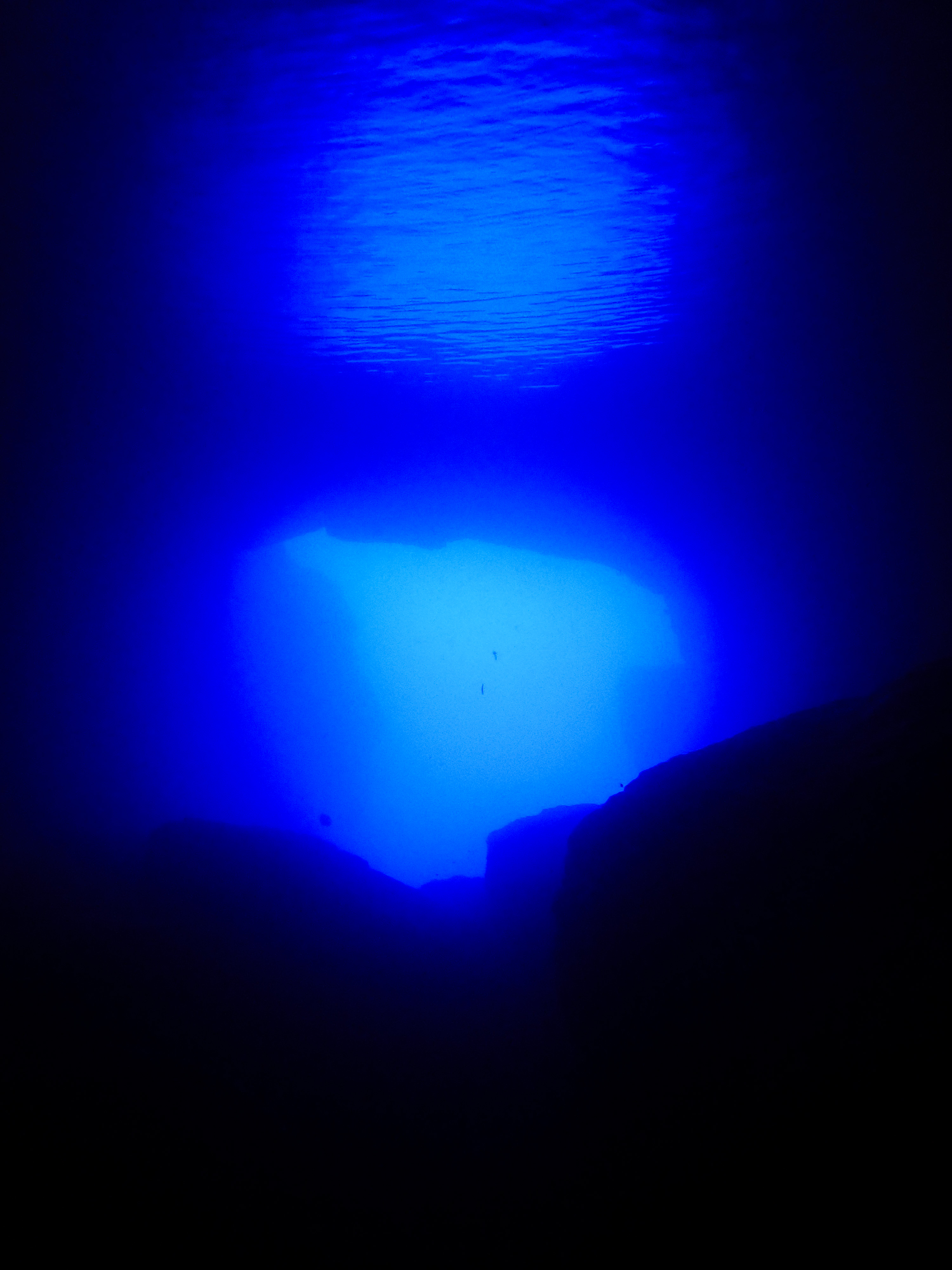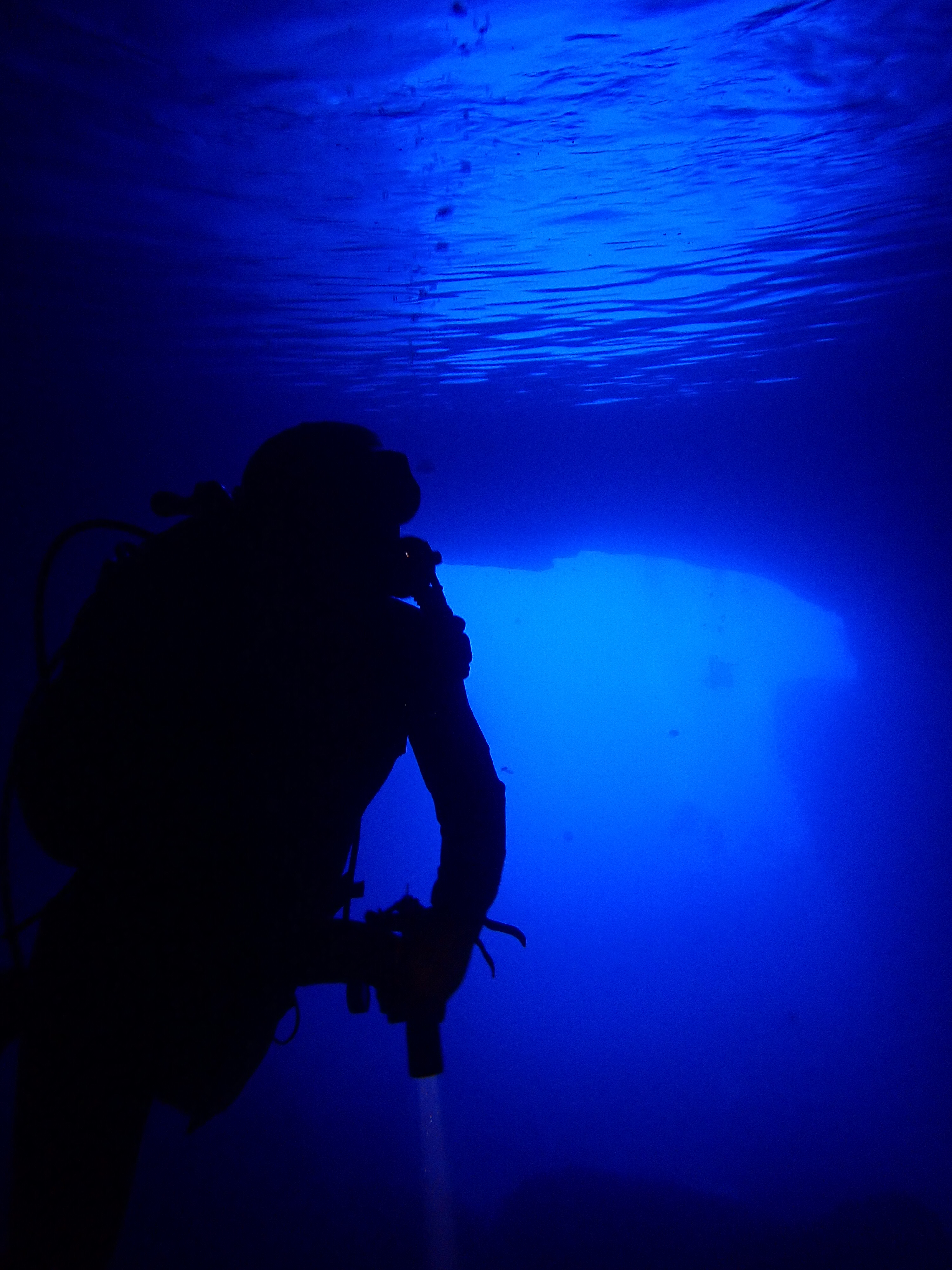 ---
More to come!
And of course, there are more spectacular dive sites on Gozo – like Blue Hole and Xlendi. In our next blog, some popular attractions on land will also be introduced, so stay tuned for our next blog if you fancy to see more!