Hey all! I haven't written in so long. No no, I wasn't partying. I had exams and some projects to attend to. Masters is hectic, after all.
But here I am now! And amused that I will be finishing my masters in a few months. Seems like I arrived in the UK just yesterday. And was using maps to navigate. Don't need those now – courtesy of good friends and many day trips. The university arranges various outings for international students that allows us to explore cities in safe groups. You guys must go on the university trips. They are amazing and you will have more friend groups.
It's the start of spring. Lovely weather as the British like to describe it. It feels like a day gone waste if I don't get to the lake or take a walk around the university. The flowers are blossoming. It's such a beautiful campus. So, now I make time in my schedule to go on walks and laze around the lake on benches.
Also, spring indicates the start of another thing for a masters student – dissertation and applying to jobs. There are so many job sites that are helpful. The career services at the university is especially helpful to us internationals, who want a job in the UK. They guide us through the entire process of job application. And like any masters student on campus now, I too am doing research and loads of reading for my dissertation. I have found the perfect balance between work and enjoyment now. And dissertation isn't all that scary like people make them out to be. It is quite interesting and ofcourse challenging. But the professors are amazing guides. They help us select a topic and tell us how to do the dissertation.
But you don't need to worry about that now. I have some beautiful pictures for you to enjoy.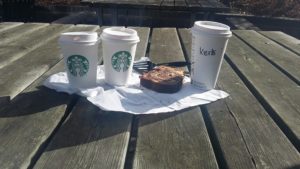 Until next time,
Madhu