LoNdOn UnDeRgRoUnD
LoNdOn UnDeRgRoUnD
Science Museum- The place to be for fascination and knowledge loving people

So, the entrance of the natural history museum is where you go up a huge ball of fire
How we became what be became- Homo sapiens sapiens
Does anyone want to guess what this is? email me at ts00425@surrey.ac.uk or comment
Absolutely amazing, Charles darwin is British btw.
Thats the museum buildiing
Oxford street- and this is offpeak!
Trafalgar sqaure, couldnt get a better quality because my camera died. Come see for yourself!
Hey everyone 😉
I know you'd all be curious about London. And I'm also sure that London would be the first place you'd  go to once you are in Surrey. Why not sneak a peek before you arrive?
Here are the pictures I took on my trip to Oxford Street ( Yes, I bought a huge load of stuff that I dont need right now, but ya know, shopping is a huge stress-buster), Trafalgar square, Hyde park, science museum and the Natural History Museum!
The place I loved most! Me being a biology geek 🙂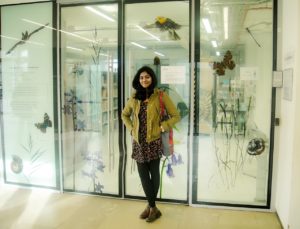 Would you like more pictures to look at? Let me know and I'll post pictures I took on my adventures across the UK.
Tschuss! ( Im learning German 😉 )