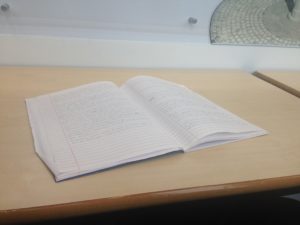 Hi all!!
Back again with Lina!!
Finally, done with my exam!!
I was wishing to go and have some words here and there, when the exam literally finish on Friday. But I'm too tired to even wake up properly when I came home.
Anyway, since I got the time now, This is time I show you what happened on Friday!!
Same as before, everyone was very much hectic with everything that they studied on (I know I am XD) .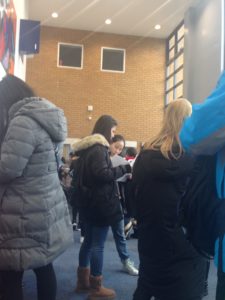 Looked that!! Everyone was chatting with each other while I was trying to come up with better words for my essay later on.
In seriousness, this exam really is the hardest for me. Since I'm doing masters in Human Resource Management, I need to take a course called Management of Human Resource. It's basically a HRM subject with twice as many theories as you can get, compared to in Bachelor degree.
It's like compiling psychology degree with Human Resources subjects. That's what I can think of, as they literally have a subject called "personality", "perspectives" and "psychological contract". I think those you can found in psychology degree (btw, when we are grouped up with psychology degree master, so that's says a lot right?).
Anyway!
Once the times ticking to 3:30pm (they have different time for different subjects. Mine is at that time), people try to come in the to their respective rooms.
We do our exam as usual and let me tell you something.
If you don't do your studying and not hit that past exam papers when you studied, you probably having a hard time with the exam paper.
Also, you can get past exam papers, by searching it in Google or go to the uni Library's to get it. They have plenty!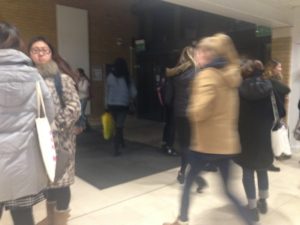 Once done, outside is already dark.
It's just like spending your entire evening for the exam, which it only lasted for 2 hours.
As you can see, once done, they can do whatever they want. Either go home or just hang out with your friends there, chatting about how was the exam.
This is my first surrey exam I had and I love the experience!! Not that I love exam all together !!
But the experience was nice and fulfilling in my opinion!!
That's what happened on Friday!!
I think that's for now
Love you guys and I hope we can chat more!!
Take care everyone!!!!