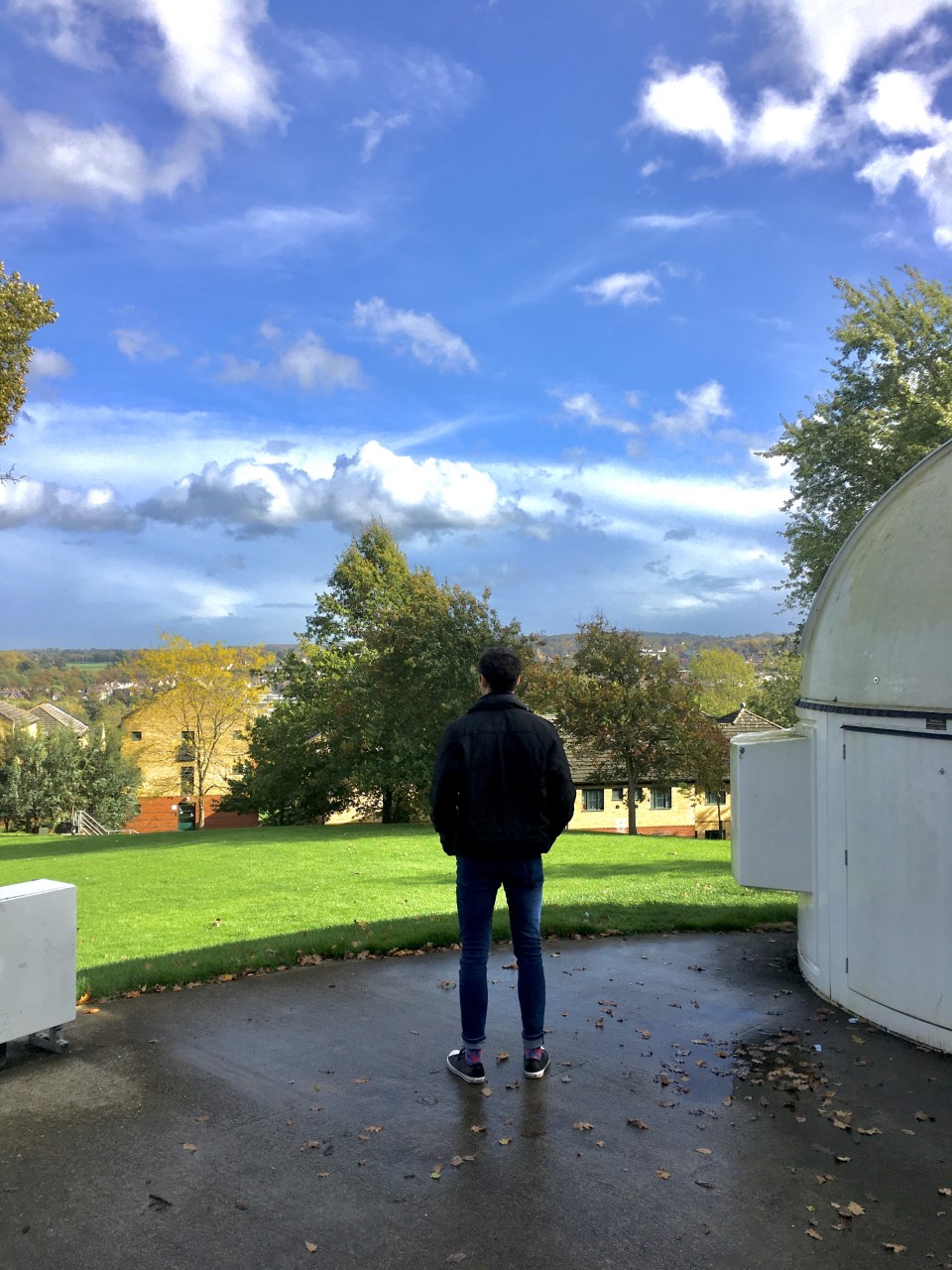 Oi! Saudações de Surrey!
My name is Thiago (he/him), I am a new Latin American international ambassador at the University of Surrey. I am 29 years old and a first-year PhD student in Sociology. My PhD research will focus on migrant children experiences of integration and adjustment to the UK. I am really excited about the next few years here at Surrey and about sharing my experience as a Latin American PhD student with you in this blog! I will tell you a bit of myself and while chunking general important information about Guildford and Surrey that I find it important.
I was born and raised in the warm land of Rio de Janeiro, Brazil, where the sun shines bright – nothing close to what happens in this island (of course my first blog post could not be complete without covering the weather in Britain!). Yes, the wind is stronger in here and the rain falls way more often than back home. There is no way out, and it probably will sound cliché, but you get used to. Good waterproof boots and raincoats and everything is fine!
Another way of putting: it could be worse! Before coming to Surrey, I did my Master in the field of Education at a consortium among four different European universities. I was able to live in three different countries for two years: Scotland, Malta and Estonia and that was an amazing learning experience for me. I grew a lot both as a person and academically. On the other hand, Surrey weather is amazing compared to Estonia or Scotland!
The University of Surrey is located in Guildford, a peaceful and pretty little town, very English, like the ones we see in films. And when I say tiny, I really mean it: you are probably able to see everything in a couple of hours. The highlights here are the castle gardens, the walk along the river and the view from the Mount. What is positive to note is that town, university and the amazing Surrey Sports Park are walking distance from each other (maximum 30 minutes walking) and are all connected by public transportation, for those who are less able to walk.
The county of Surrey has beautiful green areas and parks and is a haven for outdoor activities. It is definitely worth spending a day exploring the countryside hiking or cycling – it is definitely something I'll do as soon as the weather gets better. For the ones who need more hustle and bustle of the big city, like myself, London is not far away – at least for Brazilian standards. You can get to Waterloo station, in central London, in around 45 minutes by train. And even though transportation to get to the capital can get a bit pricy, planning carefully to use off-peak trains and taking advantage of the National Railcard that full-time students can apply for, tickets can get cheaper. And London is just amazing! With its beautiful scenery, a lot of free museums and other cultural activities, you will never get bored. I try to visit London at least once every two weeks – while my PhD does not grab me off.
Finally, Universities in the UK are very different from what I was used to back home. There is a lot of independent work in here, with not so many contact hours with professors. Classes are usually split between two moments: a lecture in a big theatre where professors talk of the main theories and tutorials or seminars sessions in smaller groups where we are able to share and discuss our ideas. That means that the system is student-led with a lot of independent and self-driven work and there is no one to tell you off when you did not do your readings. So, if you are planning to come, bear in mind that everyone treats you like an adult and you make your own learning journey!
Hopefully, you enjoyed my first blog post and keep an eye on here, where I am planning to write every week or so. I will share some experiences, tell more about my life in Surrey, explain a bit about opportunities in the UK and share some of the informal knowledge and skills you don't learn in books.
If you have any questions, please email international@surrey.ac.uk.
Thank you for reading! 🙂