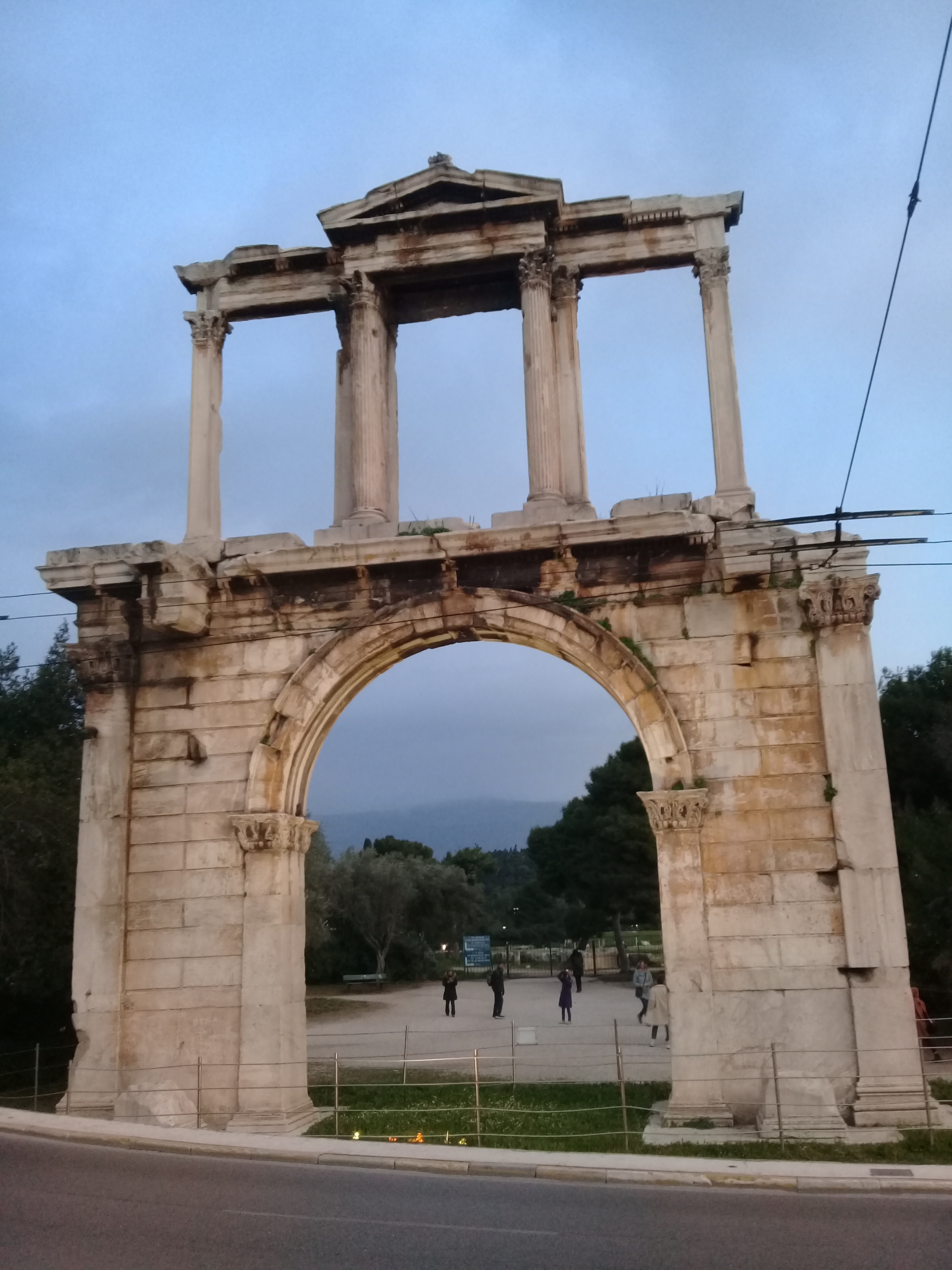 Καλημέρα! (or good morning!) Greetings from Athens! Last Thursday I arrived in the gorgeous capital of Greece. I'm here for the winter school Migration in the Margins of Europe, which is connected to my PhD topic. The course lasts two weeks and is conducted by the Netherlands Institute of Athens in partnership with the University of Amsterdam and the Vrije Universiteit Amsterdam. In this week's post, I'll tell you about the benefits of studying abroad while studying abroad 😊 (aka, being an international student). #WeAreInternational
This course is for Anthropologists, Sociologists and other Social Scientists interested in the topic of migration. It focused on the context of Greece, where thousands of migrants and asylum seekers arrive through Turkey and through the sea with the hope to find a place to live in Europe. It is a delicate issue with a lot of controversial views, but the course focuses on issues of human rights, education of young migrants, migrant health services, policies of integration and so on.
I found out about this course through a mailing list for Sociologists that I signed up to. While studying a postgraduate degree, it is nice to get to know the events, conferences, workshops and seminars that are happening in your field of interests. As a PhD student at Surrey, I have a fixed amount of research grant every year that I can use to pay my fees and travel and accommodation expenses if I decide to participate in one of these events abroad. This is a wonderful part of being a funded student at Surrey, and I would not be able to take part if I had to pay for my expenses! #ThankYouSurrey
In this course, we have a lecture with an expert from different areas of migration every day. We already had someone from the Red Cross, someone doing research on children in refugee camps, a lawyer and advocate of human rights and a professor talking about the policies of detention centres and deportation in Greece. We also had film screenings and we're conducting our own small piece of research, going to fieldwork, interviewing people and writing a small report – it's so exciting to have this opportunity even if I'm here just for two weeks!
My classmates are from a lot of different places. There are USA-citizens, Germans, Greeks, Turkish and Dutch, which is an interesting mix of people with diverse backgrounds and stories. They are Anthropologists, Sociologists, Political Scientists, Psychologists, workers in NGOs and as civil servants and we have even a dance instructor! In these international environments, we always learn a lot from each other on top of the learning of our classes. Studying abroad, not only for this winter school but also the decision to come to Glasgow for my master's and then to surrey for my PhD, is definitely one of the smartest decisions I made in my life! You meet so many people, learn from them, their cultures, their experiences and their stories.
The place you study is also a learning environment itself: Athens is a beautiful city to learn about the Ancient Times, about Mythology, the birth of Western Civilisation and so on. But the current affairs of Greece, being in the margins of Europe, also teach us about the hardships of migrants and asylum seekers trying to look for a better of life and all the challenges they on the move and after they arrive, which is the material itself for this course.
I think living and studying abroad change your life forever! You become much more knowledgeable, learn how to adapt to new environments, make new friends, understand better different cultures, try new things and discover that some things you take for granted can be different elsewhere.
And the food in Greece… It's definitely superior! I just love their feta cheese and olive oil. I will definitely need some adaptation before coming back to British potatoes in two weeks time.
Thanks for reading and Στο επανειδήν!