Insights into finding work while studying at Surrey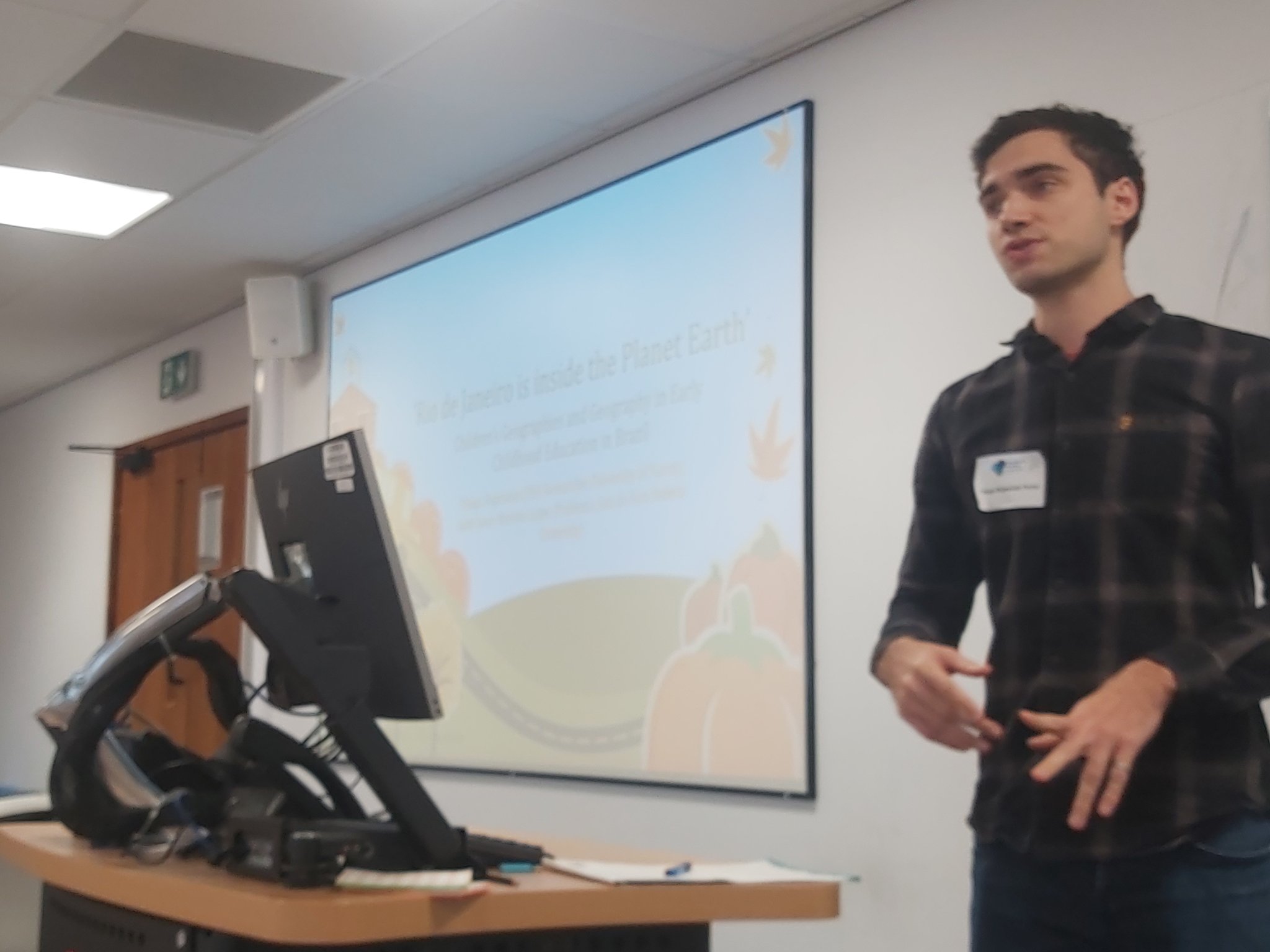 Last week when I participated in the webinar for new students arriving at the University of Surrey in February, I was asked about how it works to find a job while studying. I mentioned a few options in there, but I thought it would make an interesting blog post for current or prospective international students. So, in this text, I'll share my experience of working while studying at uni, but also what are the options available in case you're considering some part-time job experience here.
The legal bit first: most international students would hold a Tier 4 Visa that has specific regulations regarding the work allowance. For instance, I am only allowed to work up to 20 hours per week during term-time, which I believe is quite fair considering the amount of time I should dedicate to my PhD research. On the other hand, during vacation period international Tier 4 students can work full-time since it does not compromise their studies. The UK and the University of Surrey have comprehensive websites explaining the regulations to work while studying, which you can find here or here. In any case, you will need a National Insurance Number and you'll only able to do it after arriving in the UK. All their information is here.
Surrey helps students with many bits regarding job applications and working opportunities. The university has an Employability and Careers team that supports us with guidance and information on job positions and organising fairs and workshops with companies that recruit students. They also help with writing a CV or cover letters and preparing for interviews. I particularly never used their services but I've got a friend who did, and she said it helped her to get organising her cover letter and giving information on the correct order. You can read about what they offer in this link.
 The University of Surrey, as well as some other universities in the UK, also has this employment agency operating on campus called Unitemps. They advertise job positions that you can apply for in all different areas: from data analyst to cleaner. They post most ads related to the university, including on accommodation support and in the Surrey Sports Park that students can apply for. Their webpage is here, it's possible to browse through jobs to have an idea of what is available.
Even though I'm only allowed to work up to 20 hours per week, I've got four different jobs in this country, which is amazing! First, I work as a teaching assistant delivering tutorial sessions for undergraduate students. I've got three seminar groups of a first-year module of the undergraduate courses in Sociology, Criminology and Media Studies. Besides teaching, I also work marking coursework and doing administrative tasks for the module. Second, I've got a job managing book reviews for an academic journal based in the Sociology Department here at Surrey. I submit information on books through an online system and send them by post to reviewers. I follow up on their reviews, receive them back and check if everything is alright before publishing them on the journal.
Third, I work as a PhD tutor in the Brilliant Club, which is a programme that sends PhD students to state-funded schools in England. We share bits of our research and try our best to engage pupils to consider university as a possible after-studies path for them. I deliver tutorial sessions to young people in two comprehensive schools in Surrey and in Greater London, explaining what my research is about and how life is as a student at a university. And fourth, I work as an international student ambassador at Surrey, updating this blog once a week, participating in other events (such as fairs or webinars) and eventually doing campus tours for prospective students. Even though it looks like a lot of work, each of these jobs only keeps me busy for a few hours per week, so I'm sure it does not exceed the 20 hours – I keep careful control of all the hours I'm working.
As you can see, 3 out of 4 of these jobs are on campus, which makes convenient to live nearby. Also, most opportunities are related to my position as a PhD student, which opens doors for teaching at uni, tutoring in local schools or managing the book reviews for the journal. While most of my jobs involve intellectual and academic stuff, some of my PhD colleagues are also working but in rather different positions. One of them takes care of the fish tanks in a pet shop while another is a bartender in a pub in Guildford during the weekend. You just have to consider what works for you, what experience you've got and what you're able to find. But working whilst studying is definitely possible and it is a great opportunity to build your CV, enhance your career and get some extra money.
Tomorrow I'm taking a flight to Greece for a winter school in Sociology and Anthropology of Migration, which is a topic related to my PhD research. I'm so excited! I will be blogging from Athens, so hopefully the weather is better than in England and I am able to post some nice pictures in the city where Western civilisation started! Looking forward to 😊
Thanks for reading!