After a few busy weeks, today it's the last day of the LGBT History Month Surrey. 🙁 Yes, it's sad it's finishing but we have had such amazing activities in the past few weeks! There were film nights, pub meetings, clubs and even a hilarious stand-up comedy show. After all these events, I thought I could write a few words about being part of the LGBT community here at Surrey and think about how welcoming the environment is. Please note that as a gay cisgender male student, I am not able to talk on behalf of non-binary or trans students, but I believe I can share some of my impressions in this blog. 🙂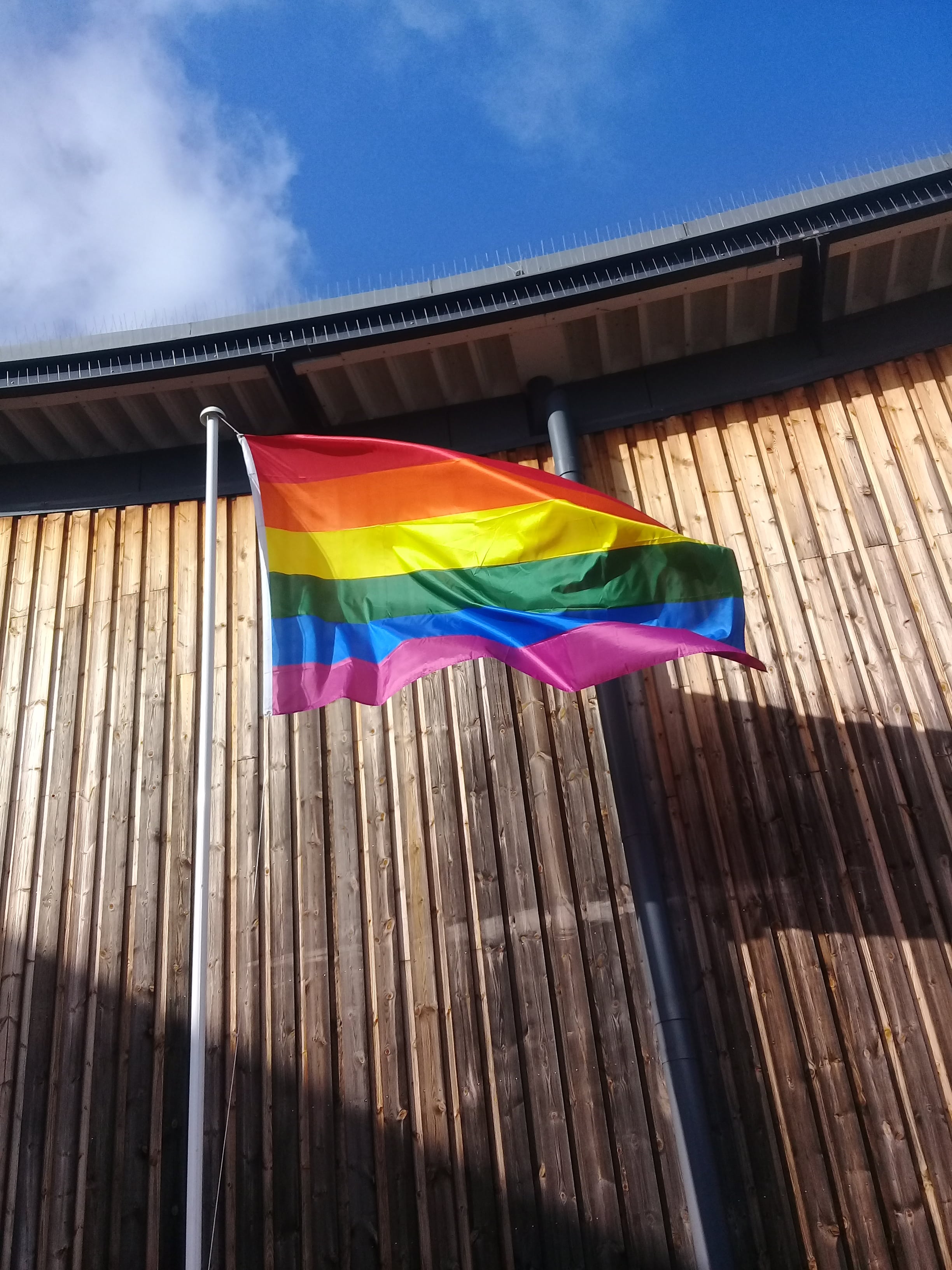 I feel like University of Surrey and Guildford are such welcoming environments to LGBTQ+ students. I have never felt unsafe while walking on campus or around Guildford, even late at night. A couple of years ago Guildford was voted the most LGBT friendly university tow in the UK. During Pride Month, June last year, the Town Council raised a cute rainbow flag in its building. It's lovely to feel respected and supported. <3
The university also shows support for the LGBTQ+ community in different ways. They also have rainbow flags around the campus, including in the Surrey Sports Park, and they celebrate Alan Turing, the homosexual Mathematician who helped to end World War II and worked here at Surrey. There's a massive statue of Turing at the centre of the campus and one of its buildings is named after him. Cheers for LGBTQ+ from STEM!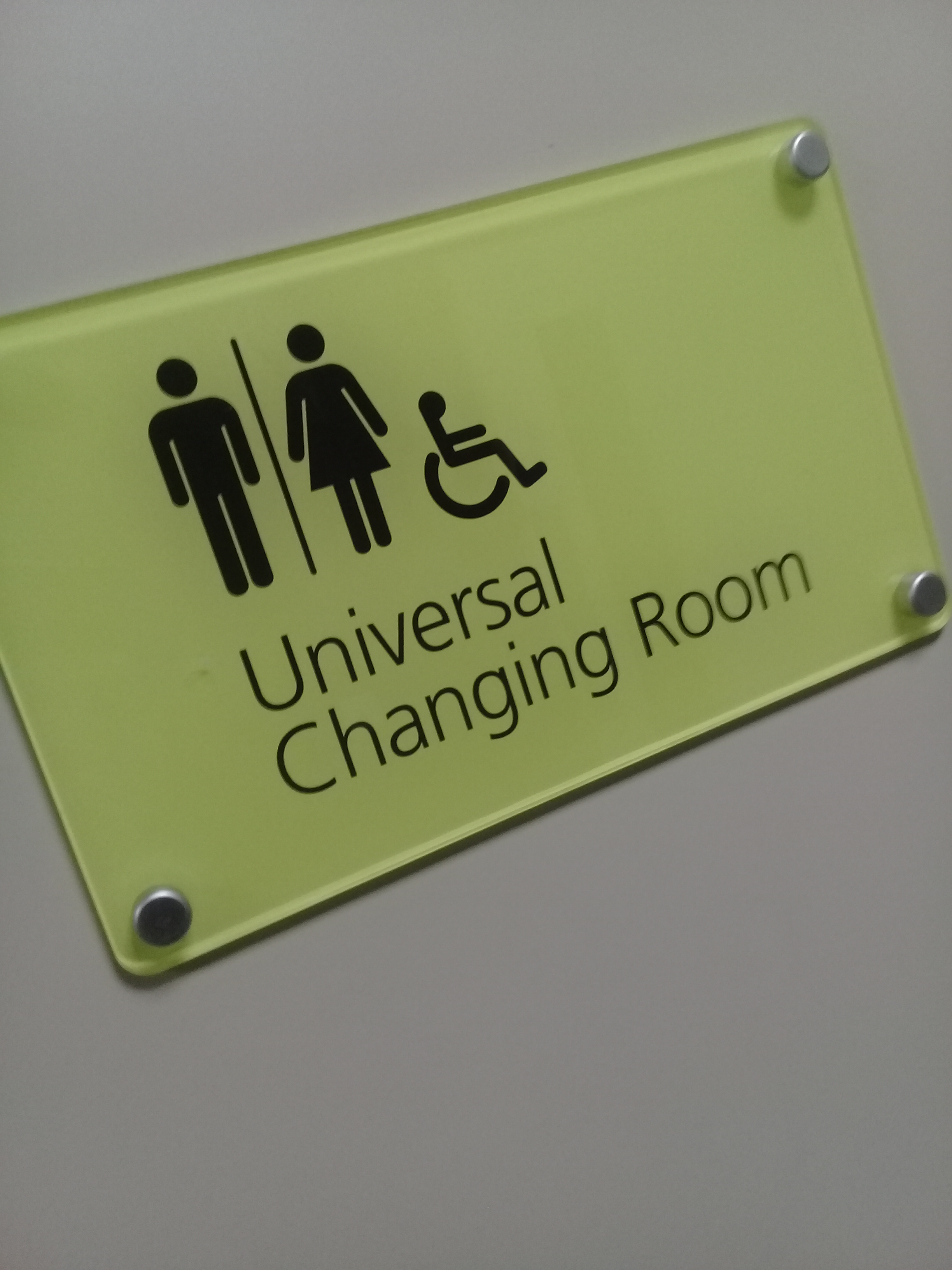 There is more though: they have this fabulous rainbow crossing on campus. I just love it! It was so cool to visit the university for the first time and walk across it. I think for many straight people it might seem irrelevant, but this is a great demonstration of validation on campus. On top of this, and my personal favourite, we have this cute Rainbow Lanyard so we never lose our student cards when walking around campus. I don't go to any meeting or class without it!
There is also an LGBT student society that organises events all-year-around. There is stuff for all tastes, from chill film nights and boarding games to more active dodgeball and the (in)famous Glitter Bomb night with drag performances. Staff, postgrad and alumni have also their own space, the Rainbow Network for queer staff and allies. They also promote activities and events such as workshop, nights-out and they organised this amazing stand-up comedy show with James Barr that I went this week! His show was fab! — and I am addicted to his podcats now. Thanks, James and David. <3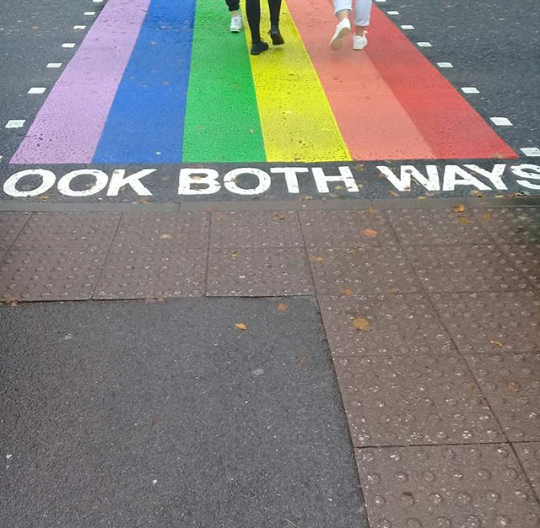 It's horrific to think that 72 countries in the world still criminalise homosexual activity and non-conforming gender identities. This means that millions of people still face legal prosecution because of their gender identity or sexuality. People are still beaten up in LGBTphobic attacks around the world, including in Latin America, so we want to live and study in a place where we can be ourselves safely.
If you're part of the LGBTQ+ community or if you're are an ally concerned with these issues, Surrey is a safe and friendly space. I know that no town, university campus or staff is perfect, but they try hard to be a place free of exclusion and discrimination and are open to listening to our demands whenever we need it. You can find more information here.
All pictures of this post were taken by me. I know, I know… I get very obsessed with all these demonstrations of love and support for diversity. You can ask my friends, I literally send them pictures of rainbow flags all the time. It's just because it's fabulous to study in a place like this. Thank you Surrey for how lovely and open you are. <3
And thanks for reading!